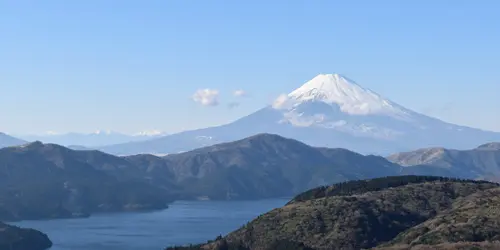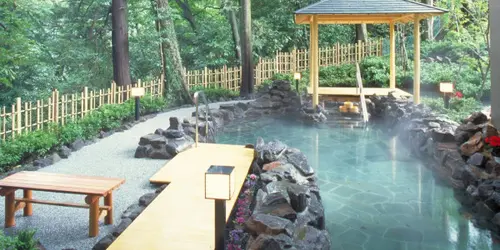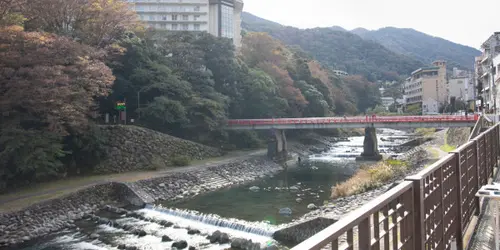 Hakone Discovery
Synonymous with art and nature, Hakone is Tokyo's backyard garden, and the best place to see Mount Fuji
A must-see nature stop between Tokyo and Kyoto
With its majestic view of Mount Fuji, Hakone is one of Japan's must-sees. A veritable artistic volcano with several museums, surrounded by nature. Hakone has always been a major stop on the ancient Tokaido route, which hikers still follow today. Its views of Lake Ashi and Mount Fuji inspired the greatest Japanese artists, such as Hiroshige.
This artistic tradition is preserved in the many museums in the area, including the Narukawa Museum, a treasure trove of Japanese art which offers a splendid view of Mount Fuji and Lake Ashi-no-ko in good weather. Another prime spot for overlooking the lake is Onshi-kôen Park, accessible via the old Tôkaidô road lined with century-old cedars. Your guide can arrange a mini-cruise on the lake from Hakone-machi village to Togendai.
Hakone, a spa town dotted with onsen
Hakone has the most famous onsen in Japan. Spending the night there is a unique experience. The entire ancient crater of Hakone is a haven of greenery and biodiversity, served by the Tozan Alpine Railway. Depending on the season, the area becomes a huge flower garden or a park with bright red leaves. The landscapes are reminiscent of Hayao Miyazaki's films.
If you want to be convinced, take the cable car to Sounzan with your guide, passing over the geyser fields of Ôwakudani, then the funicular to the village of Gôra. From there, take the mountain train to Hakone-Yumoto ("Hakone-the-springs"), its Tamadare waterfall and its traditional crafts. A breath of fresh air is guaranteed.
A flexible, personalised guided tour
As part of our discovery days, your guide will prepare the best itinerary for you, although we also offer the possibility of contacting your guide beforehand if you have specific requests (dietary restrictions, parts of the program you would like to discuss, etc.). You will also have lunch with your guide in a restaurant along the way, recommended by your guide, according to your preferences.
Meeting point:
The meeting point is at 9am at Odawara station, on the JR lines, about 20 min from Hakone. We recommend that you purchase a Hakone free pass in order to have unlimited access to all means of transportation in Hakone.
If you prefer your guide to pick you up at your hotel and make the trip with you (via Odakyu lines or JR lines if you have a JR pass), please choose the "with pick up" option, and understand that hotel pick up will be around 8am.
Not included in the offer:
Transport - Lunch - Paid admissions
Cancellation policy:
Up to 7 days before: 0%
Between 7 days before and 5:00 p.m.the previous day: 50%
After 5:00 p.m.the previous day and same day: 100%
Location
---