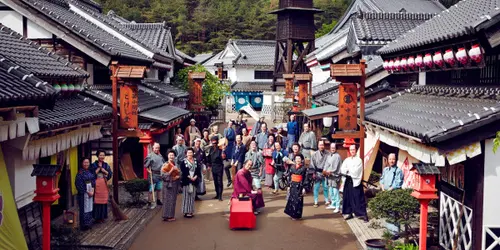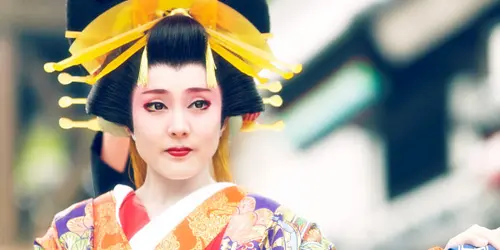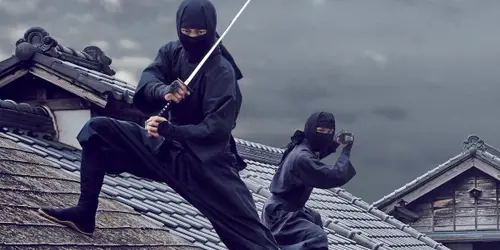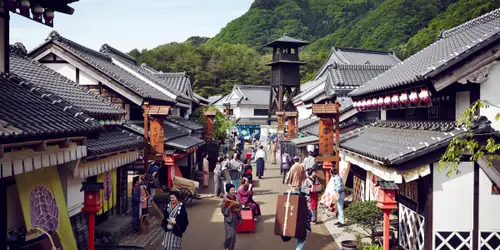 Edo Wonderland
Visit the fascinating Edo period that laid the foundations for Japanese culture as we know it today.
A journey back in time to the Edo period
For historians of Japan, and for the general public, the Edo period (1603-1868) is often the preferred era. Indeed, after centuries of war, Japan stabilised politically and the peaceful atmosphere allowed for trade to flourish, and above all for the arts, entertainment and innovations of all kinds.
The Edo era is also back in fashion, as daily life in this period was exemplary in its combination of modernity and sustainability, respect for the environment. Edo Wonderland is the place to magically transport you back to the Edo era. In this village, which has been completely reconstructed according to the models of the time, you will find all the shops, shows and everyday life of the period.
The park strives to faithfully reproduce the atmosphere of the period, not only in the architecture, but in all the activities to be done in the park, including the staff, who are dressed in period costumes.
A relaxing and educational experience for the whole family
You can dress up in period costumes, act like a ninja, merchant or samurai, play a musical instrument, throw shuriken, try your hand at archery, apply make-up with the same products used by geisha, etc. Become a true citizen of the Edo period for a few hours, in every detail.
For those who love beautiful things, the numerous shops offer the possibility to buy objects from the handicrafts of the period (hair accessories, combs, carved Edo Kiriko glasses, teapots, stamps or even children's toys).
To learn all about the Edo era, don't miss the Modern Edo-Tech Museum and the two wax museums.
For a good laugh, try the Ninja Illusion House, the Haunted House and the Labyrinth.
Children will love the Edo Work Experience, where they can choose to become, for example, a samurai or a policeman.
Also, you can enhance your day with shows: the Grand Ninja Theater, the Mizugei-za (a visual show that plays with water, highly popular in the Edo period), or the Oiran Parade (the Oirans were the most beautiful women in the red-light district, wearing kimonos that were absolutely out of this world).
A must-see if you visit Nikko
Edo Wonderland is ideal to combine with a visit to Nikko (a World Heritage Site), or Kinugawa Hot Springs.
Non-cancellable.
Location
---
Edo Wonderland
$39 per person