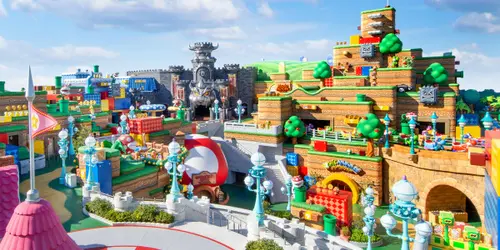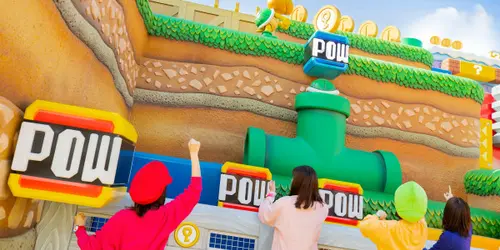 Universal Studio Japan - Express Pass 4~ Despicable Me: Minion Mayhem
Combined with a park entry pass, the Express Passes let you skip lines at rides and attractions of your choice in Universal Studios Osaka. One of the most popular: Express Pass 4~ Despicable Me: Minion Mayhem !
This page is to order express passes for Universal Studio Japan. Please note that you also need a park entrance ticket to enter the park.
Express passes
The Express Pass lanes are shorter than regular lines, making each experience even smoother, so you can make the most of your time at the park! It gives you quick access to the following attractions:
Universal Express Pass 4~ Despicable Me: Minion Mayhem ~
 ① Mario Kart: Koopa's Challenge, ② Harry Potter and the Forbidden Journey™, ③ Despicable Me Minion Mayhem, ④ The Amazing Adventures of Spider-Man - The Ride 4K3D
The Area Timed Entry Ticket: Super Nintendo World™, THE WIZARDING WORLD OF HARRY POTTER™
Q: How to book your Express Pass? 
A: Here is how to book your express pass.
1. Choose a date
2. Choose the type of express pass you want.
3. If you haven't bought your park entrance, please don't forget to also purchase it, as the express pass doesn't include the park entrance fee. 
4. After your purchase, you will receive a confirmation from Japan Experience. This is NOT your ticket. You will receive your e-ticket by email with a QR code to enter the pass within one week after your purchase. 
※ Please note that is your order more than 2 months before the date, you will only receive your tickets about 2 months before the date. So please do not worry if you do not receive your ticket right away. 
Q: What type of ticket is it? 
A: It is an e-ticket with a designated date with a QR code that you can use to enter the pass. 
There is one ticket per person.
Please note that the price for children is the same as for adults.
Please note that while the entrance park ticket allows entering the park within a given period, the express pass is for a specific date, and you cannot change the date.
Q: Can I choose the time for Area Time entry ticket?
A: Please note that you cannot select the time which you will be allowed in the attractions, it will be chosen for you. 
Please note that the express passes all provide different entry times to the attractions, therefore we cannot guaranty that several persons purchasing different passes can enter the attractions together. 
Q: Can you guaranty availability?
A: As the number of tickets available is limited, we reserve the right to offer you an alternative date or type of pass if the ticket you requested is not available. If we are unable to accommodate your request, we will cancel your order and issue a full refund.
Reservation cannot be cancelled.
Location
---
Universal Studio Japan - Express Pass 4~ Despicable Me: Minion Mayhem