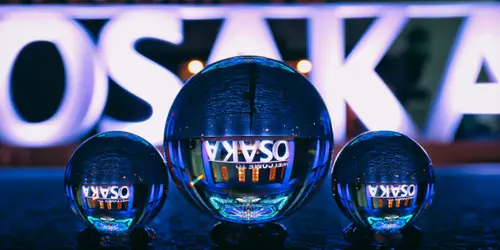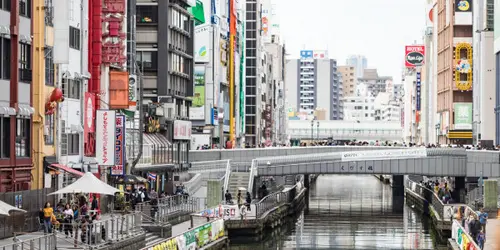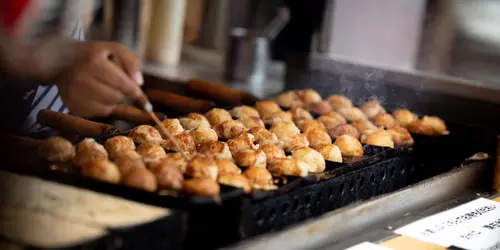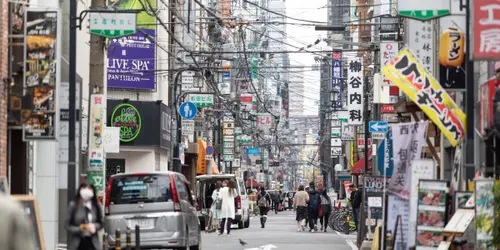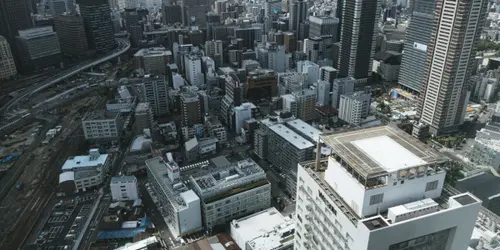 Osaka Discovery, full day
Dotonbori, Shinsekai, Osaka is a cosmopolitan city of audacity, hospitality and above all gastronomy.
A guided tour to discover the secrets of Osaka
One thing is certain, Osaka is well worth at least a day of your time. People are often content to use the its airport hub to get to Kyoto, but few take the time to explore it in depth. Would you like to be guided through this labyrinth by an unconditional lover of this great city? You won't miss the breathtaking view from the small hidden terrace overlooking the building, the typically Japanese quirkiness at the corner of a maze of escalators or the sober, futuristic design of a small café on the deck of a building.
Osaka, city of Japanese gastronomy
Osaka is not known for its austerity. In Japan, it is considered the city of laughter and entertainment, especially thanks to the particular banter of the dialect of its inhabitants. Here we eat well, we laugh a lot and the physiognomy of the city is imbued with this warm atmosphere. You are in the gastronomic capital of the Archipelago, the belly of Japan! Osaka, a city with history Although a large part of the town, including the castle keep, was razed to the ground in 1945, its impressive walls still reflect its major historical importance at the crucial turn of the 16th and 17th centuries. Go a little further still and you will pass through Shitennô-ji Temple, the oldest run temple in Japan, which dates back to the 6th century!
Osaka, a city of popular culture
Discover Shinsekai, Japan's popular retro district, with its smoky go game rooms and breaded kebab restaurants. Then head for Minami, with its colourful neon lights and covered galleries. Let us advise you on your choice ot restaurant among the hundreds around you!
A flexible, personalised guided tour
Please meet with your guide in the lobby of the Cross Hotel Osaka at 9am in order to start the guided tour, which will last about 8 hours. Travel will be by public transport You will also have lunch with your guide in a restaurant along the way, recommended by them, according to your preferences.
As part of our discovery days, your guide will prepare the best itinerary for you, although we also offer the possibility of contacting your guide beforehand if you have specific requests (dietary restrictions, parts of the programme you would like to discuss, etc.).
Not included in the offer:
- Transport - Lunch - Paid admissions
Cancellation policy:
Up to 7 days before: 0%
Between 7 days before and 5:00 p.m.the previous day: 50%
After 5:00 p.m.the previous day and same day: 100%
Location
---
Osaka Discovery, full day