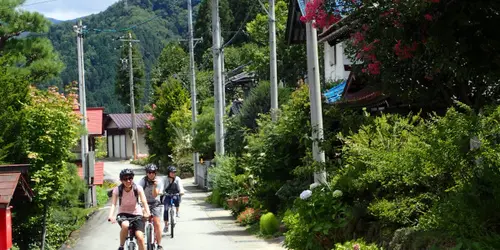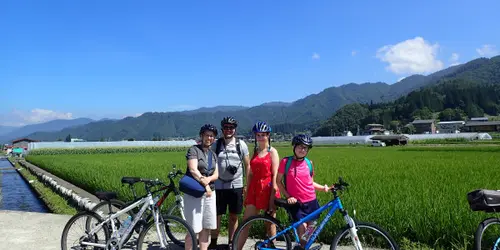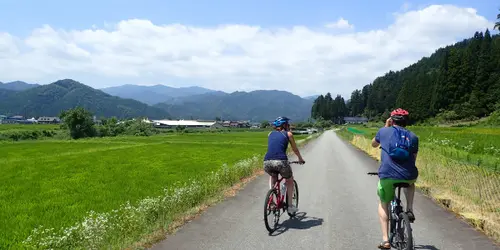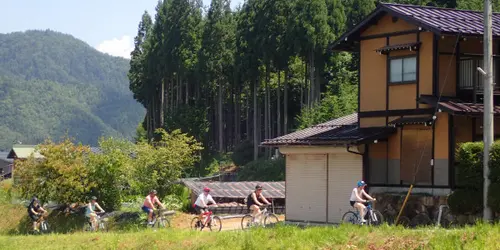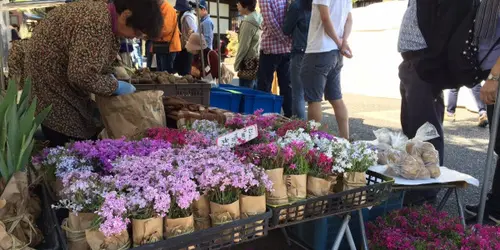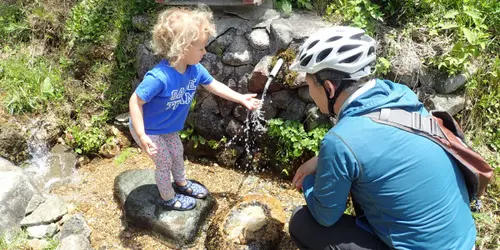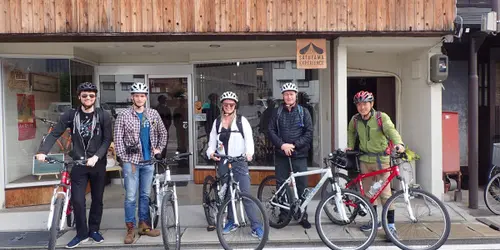 Cycling through the Japanese countryside
Take bicycles and set off to enjoy the delights of the Japanese countryside in the Hida region.
Discovering the Japanese countryside by bike
About 15 minutes by train from the city of Takayama is the town of Hida-Furukawa, a rustic, authentic village. Around Hida-Furukawa is the countryside of Japan, where time seems to stand still.
This is where you will take a bike ride through the farming villages and rural landscapes of the Hida countryside. A perfect activity to see the opposite of the cities and breathe the fresh mountain air. 
Immerse yourself in the daily life of rural Japan
For just over 3 hours, along a scenic 22 km long road, you will experience the unique beauty of the Japanese countryside. Your local English-speaking guide, who knows the area like the back of their hand, will show you its treasures.
Breaks are provided to enjoy the passage of time more leisurely: a visit to a local market and a session at the clear water fountain to quench your thirst. A quiet nature walk, off the beaten track, for the whole family.
An eco-friendly visit
Reduce your carbon footprint by riding a bike. Don't buy bottles for the tour, just fill your bottles at the Satoyama Experience office with fresh water from the fountain, reducing your use of plastic. 
Practical information
This is a group activity (with a maximum of 8 participants), so you may enjoy the company of other travellers.
All participants, including children, must have experience of cycling. For children under 1.35m, too small for their own bike, in child seats, please purchase a half price child ticket.
Included in the tour price:
- Bike rental (mountain bikes)
- Helmet
- Rain gear
- A break for tea
- Water (bring your own bottles)
Not included in the tour price:
- Pick-up from the hotel
- Gloves
Please bring gloves, these are not included as part of the equipment provided.
The meeting point is at the Satoyama Experience office, about a 10-minute walk or 5-minute taxi ride from the Hida Furukawa Railway Station.
The activity will take place even if it rains (your guide will provide you with rain gear), unless the weather is too bad, in which case you should be notified the day before.
Location
---
Cycling through the Japanese countryside
$58 per person