Coronavirus in Japan: What You Need to Know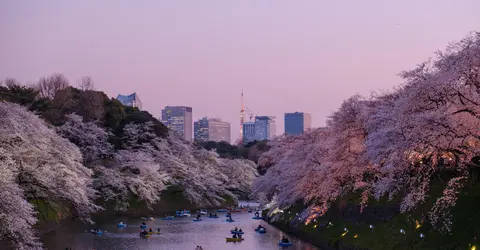 Comment voyager au Japon avec le Coronavirus ?
Voici quelques liens pour vous assurer de trouver toutes les informations dont vous avez besoin sur la situation sanitaire au Japon.
Article mis à jour le 15 février 2021
Following the evolving situation of the global health crisis, the measures taken by each country has changed a lot in recent months. In terms of international travel, we recommend you to follow the official recommendations of the governments of the countries in which you reside and where you wish to travel.
Japan Experience are here to answer any questions or concerns our customers have. 
---
Is it safe to travel to Japan?
We strongly advise travelers regularly check the latest travel recommendations:
We also strongly advise following the prevention recommendations of the local authorities. The Japanese Ministry of Health has a hotline that can also answer questions in English (phone: 03-3595-2257).
---
When can we travel to Japan?
The desire to travel is always present and we have received many requests to plan and organize a stay in Japan in 2021.
The question is, when will tourists be able to visit Japan? 
As an island nation, Japan plays the card of great caution by keeping its borders closed to a hundred countries where there have been many Covid 19 cases.
It is now impossible to travel to Japan for many nationals without a visa (this includes travel for tourist purposes). A visa can only be obtained from the Japanese Embassy for specific reasons (for example: work or education).
A gradual reopening of the country can be envisaged during the year 2021.
For Japan Experience's customers, we recommend waiting for an official announcement from the Japanese government on the reopening of Japan's borders before considering any travel postponement or using the credit note you received from us.
We will be updating this page with any developments in the situation. Japan Experience look forward to helping you plan your trip when the situation improves. 
---
What is the current situation in Japan?
According to the World Health Organization (WHO) situation report, as of December 30, 2020,  235 752 cases have been identified within Japan, resulting in 3,505 deaths. Tokyo remains the most affected city, followed by Osaka and Kanagawa. 
As of September 1, 2020, the Japanese government is allowing foreigners with residence status to return to or temporarily leave Japan.
---
What are the consequences of coronavirus for your trip to Japan?
If you had planned to travel to Japan in the coming weeks / months, we strongly advise you to contact the organizations with which you have made your reservations in order to determine together how to postpone your trip.
Were you going to Japan with Japan Experience? Here's how to cancel your order for Japan Rail Pass or other products and get a credit or refund: How to cancel your trip to Japan?
But if you are planning a trip for later in the year, we advise you to wait to see the evolution of the situation before deciding whether or not to cancel your trip. We recommend that you exercise increased vigilance and keep yourself informed of the situation.
---
What measures are being taken in Japan?
Japan is a very clean country. Today, the Japanese government and the population as a whole take the situation very seriously and are very cautious, shown by Japan's preventive closure of primary schools, colleges, and high schools until April or cancelation of sporting events.
On the 26th of February, the Japanese government announced a list of basic measures to reduce the spread of the virus. They have advised people with mild cold symptoms to stay at home and avoid going to the hospital and the entire population to stay away from large gatherings. The government has also started to distribute a guide on how to best manage the situation.
Other precautions have been taken to prevent the spread of the virus. You will find hand sanitizer almost everywhere in Japan in self-service (stores, malls, restaurants, airports, stations, public toilets, office buildings, etc.). In addition, stair and escalator handrails and other surfaces such as door handle in stations, trains, and public spaces are very frequently cleaned and disinfected.
Companies have also taken exceptional precautions by encouraging their employees to work from home. For example, the large advertising agency Dentsu, after an employee tested positive for coronavirus, asked 5,000 of its employees working at its Tokyo head office to work from home since the 26th of February and this for at least two weeks.
Certain Japanese habits work in their favor, such as wearing a surgical mask. It is not unusual for the Japanese to wear masks as soon as they are sick, in times of flu or even during hay fever season. In Japan, people tend to wear masks out of courtesy to those around them. This habit, anchored in manners, greatly helps to block the spread of Covid-19.
 From January 2021 on, several prefectures in Japan are again in state of emergency.
---
Are there any Japanese tourist attractions closed due to the coronavirus?
As a precautionary measure and in response to the Japanese authorities' recommendations, some sight and attractions announced closures in early March 2020. Many have since reopened to the public and are following government guidelines.
At the same time, events involving large gatherings, such as summer festivals or sporting events, are canceled, postponed or organized behind closed doors or in small groups.
---
What precautions should travelers take when travelling in Japan?
The World Health Organisation (WHO) has some protective measures for the public and travelers to follow. This advice is similar to avoiding other respiratory viral infections, such as the flu and the common cold.
Avoid touching your eyes, nose, and mouth with unwashed hands.
Wash your hands or use sanitizer. Sanitizer is very commonly used in Japan and can be easily found.
Cover your mouth with a tissue when coughing or sneezing, and dispose of the tissue straight away.
Avoid contact with people who are sick.
Wear a mask.
You can find more information and advice from the World Health Organization (WHO)
Do not forget to take out travel insurance for your trip to Japan. Medical expenses can be high if you become sick or injured and need to visit a hospital while in Japan. So do make sure that you take out insurance for your trip and check the policy will cover any disruptions due to coronavirus.
To find all the essential information in an emergency, the JNTO has created a dedicated page on the subject of health for travelers in Japan: find the medical institution suited to your needs, explanations on their use, a link with insurance companies accessible to visitors: visit here!
We advise older adults and people with chronic illnesses, who may be at a greater risk of catching Covid-19, to speak with a health professional before traveling.
---
Japan visitor hotline
The Japan National Tourism Organization (JNTO) operates a traveler hotline all year round 24 hours a day. They can help with tourist information or assistance, including Covid-19.
This service is available in English, Chinese, Korean and Japanese.
From Japan: 050-3816-2787
From Overseas: +81-50-3816-2787
---
Address, timetable & access