Akita Prefecture
Japan's Regions: Akita Prefecture 秋田県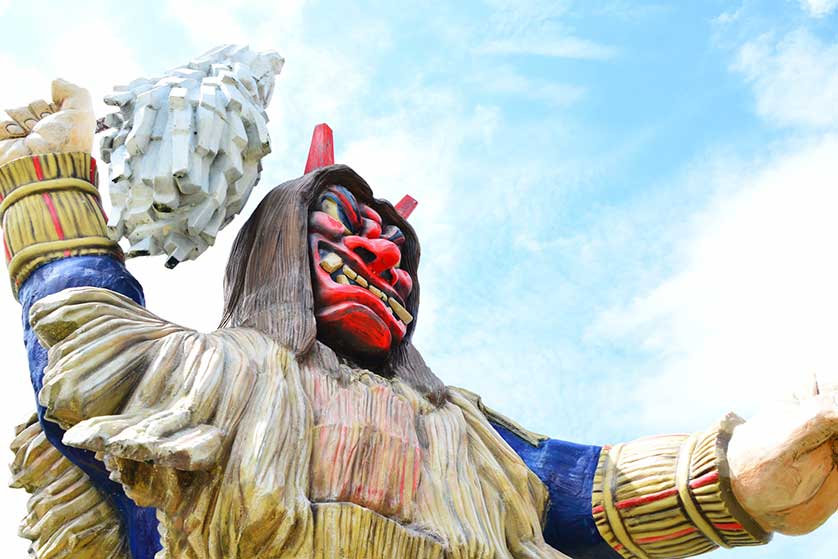 Namahage, Akita Prefecture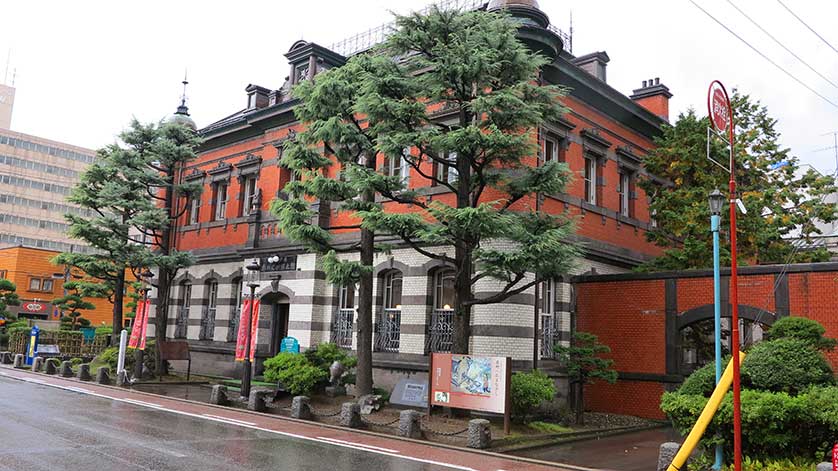 Akarenga Red Brick Folk Museum, Akita City
Akita Prefecture is located in the Tohoku region of northern Honshu, south west of Aomori Prefecture. Akita Prefecture, on the Sea of Japan, also borders Iwate, Miyagi and Yamagata prefectures.
Akita is Japan's sixth largest prefecture and is largely rural with numerous onsen hot springs.
Akita is the largest city in the prefecture with a population of around 330,000 inhabitants and is the capital of the prefecture.
Other important towns and cities in Akita Prefecture are Daisen, Kakunodate, Katagami, Kazuno, Kitaakita, Nikaho, Noshiro, Oga, Odate, Semboku, Yokote, Yurihonjo and Yuzawa.
Akita has cooler weather in the hot and humid Japanese summers. Visiting Akita in July and August is a welcome escape from the heat in the mega-cities of Tokyo, Osaka, Nagoya and Kyoto far to the south. During the winter, Akita can expect much snow and can be very cold.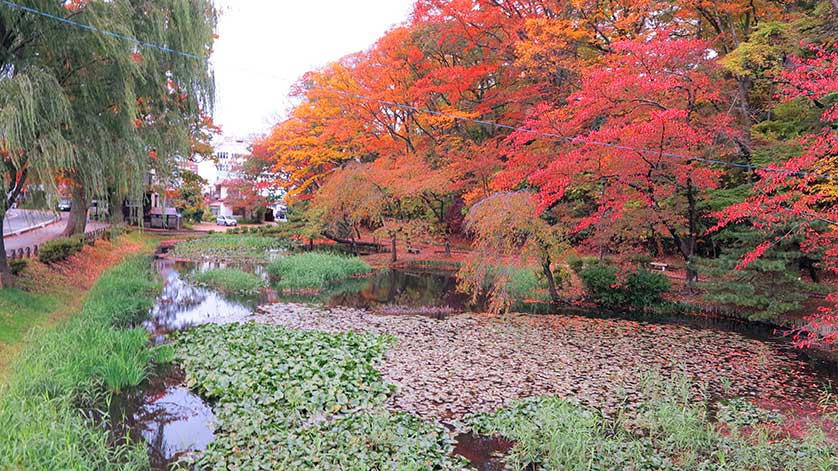 Kubota Castle, Senshu Park, Akita Prefecture, Japan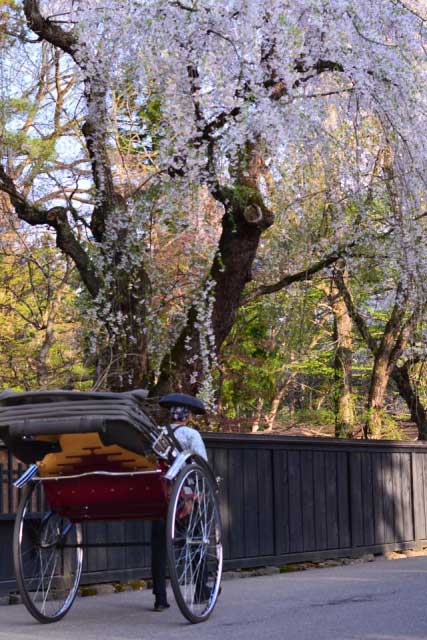 Kakunodate, Akita Prefecture
Akita Attractions
Akita offers skiing in winter at a number of small, local ski resorts including Habayama, Inagawa, Kyowa, Taiheizan Opus and Yokote Koen.
Akita is also blessed with numerous hot springs (onsen) at Nyuto Onsen (Ganiba, Kuroyu, Kyukamura, Magoroku, Miyakowasure, Ogama Onsen, Taenoyu and Tsurunoyu), and Hachimantai in both Akita and Iwate prefectures. Hire car is probably the best way to head to these remote areas. Places to stay in Hachimatai include the Hachimatai Royal Hotel and Shizukuishi Prince Hotel.
Kakunodate is an historic Edo Period town with a large number of preserved samurai and merchants' houses. Kakunodate is an easy day trip from Akita, just 45 minutes by Komachi shinkansen or 90 minutes by local JR Ou Line and Tazawako Line trains. It is particularly pleasant at cherry-blossom time.
Tazawa-ko (Lake Tazawa) is Japan's deepest lake and is known for its blueness. There's winter skiing at Tazawako Ski Resort and a cycling course through the woods.
Nyuto Onsen is famous for its variety of highland hot springs each with a different reputed health effect. Various ryokan provide set meals to go with your leisurely soak.
Shirakami-Sanchi is a UNESCO World Heritage Site containing a 130-hectare (321-acre) virgin forest of Siebold's beech trees, that once grew throughout northern Japan.
The deep valleys, steep, forested, mainly trackless mountain ridges of Shirakami-Sanchi rise to over 1,200 meters (3,900 ft) and are home to black bears, the serow (mountain goat), monkeys, and many species of birds including rare hawks and even eagles. The Fujisato World Heritage Center is a 30 minute bus ride from Futatsui Station on the Ou Line from Akita.
The Oga Peninsula is connected with the legend of the namahage, a folk festival now performed by local men wearing grotesque ogre masks and wearing straw capes, who beat a drum while visiting houses on New Year's Eve looking for lazy or naughty children. The Namahage Museum & Oga Shinzan Folklore Museum memorably showcase this tradition.
The Oga Aquarium GAO is an aquarium right on the rocky Akita coastline that, besides Japanese sealife, also has an Amazon section and a polar bear. It is reached in just over an hour by car from Akita or bus from Hadachi Station.
The onsen area of Hachimantai stretches between Akita and Iwate prefectures and is popular with hikers and skiiers. In spring and summer the Hachimantai area is known for its hiking and alpine plants.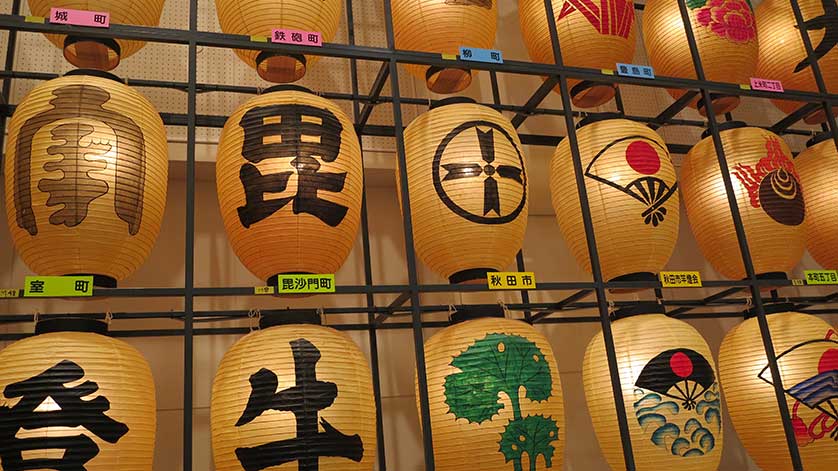 Kanto Matsuri lanterns, Akita Prefecture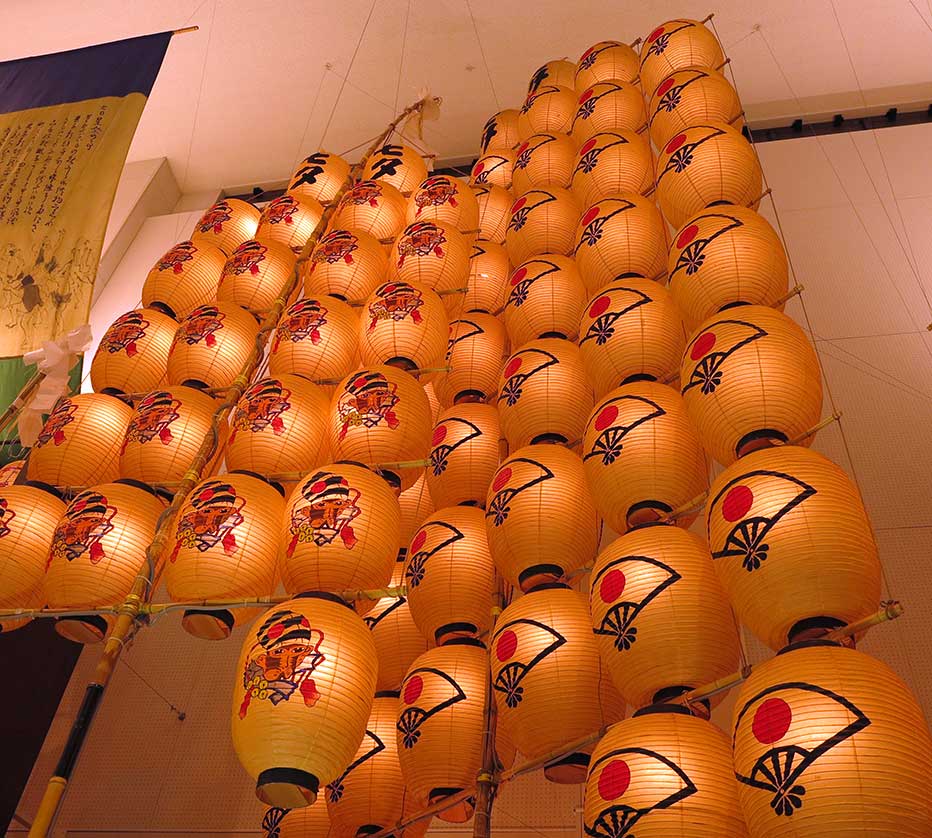 Kanto Matsuri lanterns, Akita Prefecture
Akita Festivals
Akita City is also the home of the Akita Kanto Matsuri (秋田竿灯祭り) festival in early August featuring banks of lanterns borne aloft on bamboo poles. To see what the festival is all about if you cannot come in August, visit the Akita City Folklore and Performing Arts Center (officially part of the Akarenga Museum) where visitors can see demonstrations of the incredible balancing acts of the festival involving paper lanterns attached to bamboo poles.
Kakunodate-matsuri, centered on Shinmei-sha shrine, takes place from 7-9 September in Kakunodate and involves a procession with floats and traditional dances.
The namahage festival is most associated with Oga City on New Year's Eve.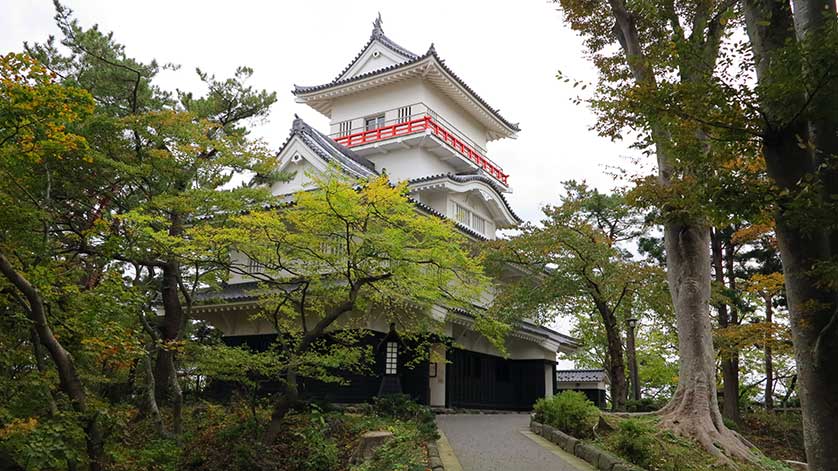 Kubota Castle, Senshu Park, Akita City
Akita History
Akita Prefecture's early history was influenced by the indigenous Ezo people, who were gradually driven from the area from the 8th century onwards.
During the Edo Period Akita was ruled by the Sakate clan and was part of what was known as Dewa Province.
Akita has long been famous for its rice and sake as well as the Akita breed of dog.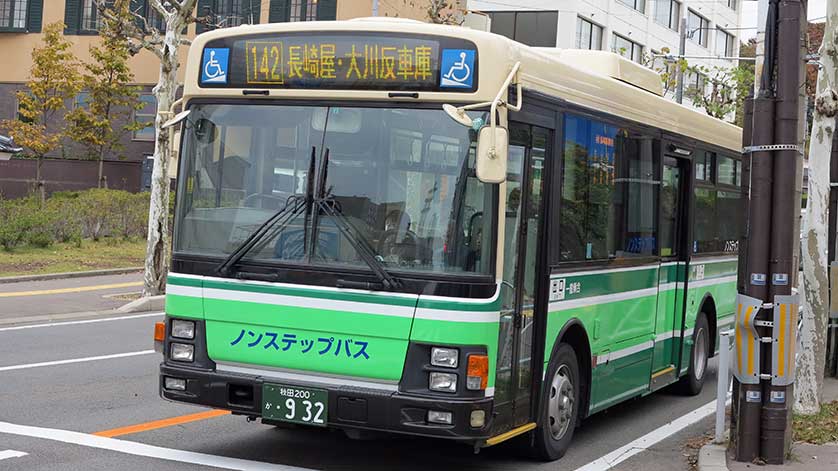 Akita City Bus
Access
Air
Akita Airport has daily ANA and JAL flights from Haneda Airport in Tokyo (60 minutes), Shin-Chitose Airport in Sapporo (55 min), Centrair in Nagoya (85 minutes), KIX (80 minutes) and Itami Airport in Osaka (80 mins), as well as a seasonal flight from Komaki Airport in Nagoya (70 mins). There are flights three times a week to Incheon Airport near Seoul (2 hours, 50 mins) operated by Korean Airlines. There are buses from Akita Airport to Akita Station (35 mins; 900 yen), and a taxi service to Kakunodate, Tazawa-ko and Nyuto Onsen.
Trains To Akita
From Tokyo Station or Ueno Station, JR Akita Shinkansen Komachi trains run via Omiya, Sendai and Morioka to Akita. Journey time is 4 hours from Tokyo Station to Akita and the current fare is around 17,000 yen. All seats are reserved. To Hakodate and Sapporo in Hokkaido take the Ou Main Line to Aomori then Super Hakucho Express. The journey time from Akita to Sapporo is around 10 hours, 30 minutes. From Akita Station there are local and Shinkansen trains to Kakunodate and Tazawa-ko.
The Resort Shirakami is a special sightseeing train that runs from Akita via Goshogawa and Hirosaki to Aomori. The Resort Shirakami travels along the 147km-long Gono Line with beautiful views of the Japan Sea coast, the Tsugaru Plain and the Shirakami Highlands. Three types of train with different liveries and set-ups make the journey: the Aoike, the Buna and the Kumagera. The entire journey takes 5 hours. There are 3 services daily with one service running just the Aomori to Hirosaki leg and the other two running from Akita to Hirosaki.
The JR Rail Pass and JR East Pass can be used on the Resort Shirakami but a reserved seat ticket must be purchased separately. All seats are reserved.
Bus To Akita
Aomori has long-distance highway bus links with Tokyo (8 hours) and Sendai (3 hours, 40 minutes) as well as to Yuzawa, Yokote and Noshiro.
Ferries To Akita
There are ferries from Akita Port to Tomakomai (12 hours, 15 minutes) in Hokkaido, Niigata (6 hours, 20 Minutes and Tsuruga (19 hours, 50 minutes). Shin Nihonkai Ferry (Tel: 018 880 2600) are the operators.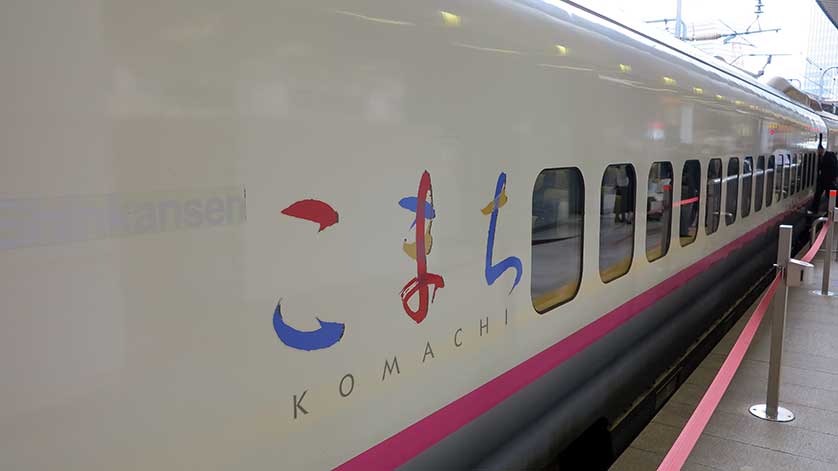 The Komachi Shinkansen runs from Tokyo Station to Akita Station
Book Hotel Accommodation in Akita Prefecture
Akita Prefecture (秋田県) in the far north of Honshu is known for its rice, sake, beautiful women and the Akita breed of dog.
All the themes of the city