Coffee chains in Japan
日本のコーヒーチェーン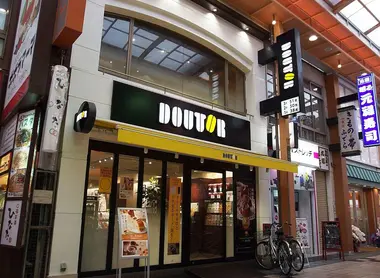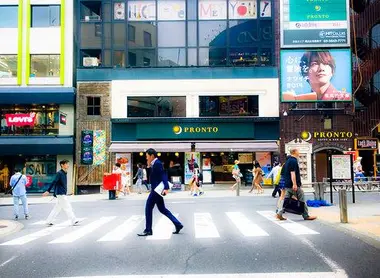 Craving caffeine?
Straight from the United States, the familiar coffee chains are widespread in Japan. Starbucks, Doutor, Excelsior... You won't have much trouble finding your favorite coffee brand as there are many stores offering coffee and snacks at reasonable prices.
Contrary to what one might think, the Japanese are great consumers of coffee. In 2017, Japan was the 5th largest coffee importer in the world! And this is seen every day: Japanese drink coffee daily like tea. However, the Japanese consume mostly "Americano style" unlike the "cafe" or espresso style consumed in Europe and other regions of the world.  
Coffee shops have thrived on Japanese soil since the 1980s, and are now seen throughout the country. You'll usually find one easily on a nearby street corner or in shopping malls. It's an ideal place to take a break during a busy day of sightseeing... 
A cafe's menu is readily listed on the signs in-store (frequently with English translations), but you'll always find the usual espresso, latte, cappuccino, mocha, and americano.
In the cafe, you'll have to order at the counter first, then bring your tray of food and drink to your table. Just like back home, you will be asked if you want to have it to "go" (mochikaeri, 持ち帰り), or "here" tennai de, 店内で), and if you want your coffee served cold (aisu, アイス) or hot (hotto, ホット).
Many Japanese cafes (apart from Starbucks, which is always non-smoking) offer a separate smoking area and often a free WiFi network.
These cafes also offer their own seasonal specialties and limited edition menus, which the Japanese love. For example, you might enjoy a sakura blossom latte in March, a mango milkshake in July, or a slice of pumpkin tart in October.
All the themes of the city