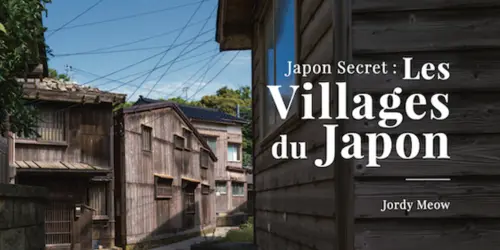 The Villages of Japan (in French)
The Villages of Japan, a unique travel guide
This title of extreme banality hides in truth a very personal exploration of the villages of Japan, a bit like a friend sharing his trip with you. The range of places visited is vast and you will be taken from one village to another which are unusual, ordinary or even abandoned.
But what they all have in common is that they are unique, and the fascinating details that make them so charming will make you want to get lost in them.
In addition, the book has illustrations, produced in collaboration with Judi design and Joranne Bagoule , with a preface by Martin Faynot !
---
Jordy Meow, the author, has been living in Japan since 2008 and tells about his travels on his website: Japon Secret. His job as an engineer being quite different from his passion for photography and exploration, he uses his free time to share his adventures through personal projects.
Discover his universe:
---
Language: French
Number of Pages: 176 pages
ISBN: 978-2-9575295-0-6
---
The Villages of Japan (in French)
$27