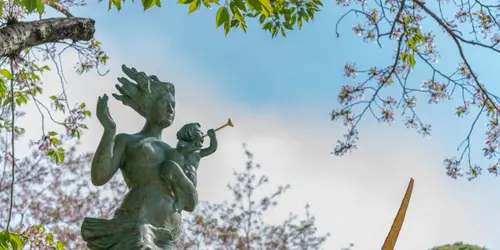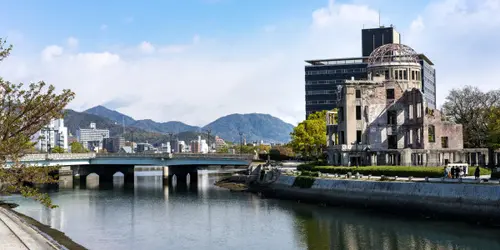 Hiroshima, Peace Memorial Park
Be guided through the tragic history, past and present, of the city of Hiroshima
Hiroshima, tragically hit by the atomic bomb
Hiroshima is a city sadly known for being the first city in the world to be hit by the atomic bomb. The second being Nagasaki. It was on August 6, 1945, at 8:15 am. Why Hiroshima? Because the city housed a military port and served as a logistical base for a considerable part of the Japanese army. After this catastrophe, which had such a high material and human cost that it is difficult to imagine, Japan surrendered and the Second World War ended. 
From past to present, a message of peace
Hiroshima then decided to heal its wounds, but above all to not forget. Since then, the city has become a symbol of peace worldwide. The impact site, which was then the administrative and commercial centre of the city, and still the geographical centre, was never rebuilt, but was later transformed into a large Memorial, consisting of a park and a museum. 
A guided tour to understand everything
With your guide, visit the Peace Memorial Park, its museum, the Genbaku Dome (the only building left standing near the site of the bombing), but also some lesser-known places that will broaden your view of history, and participate in the effort to remember by listening to the stories of the past and how they relate to the present.
*Please note that our guides are either English or French speaking.
Included in the offer:
- Museum admission
Cancellation policy:
Up to 7 days before: 0%
Between 7 days before and 5:00 p.m. the previous day: 50%
After 5:00 p.m. the previous day and same day: 100%
Location
---
Hiroshima, Peace Memorial Park