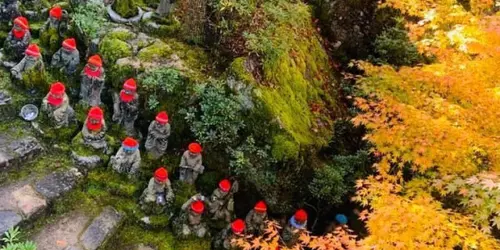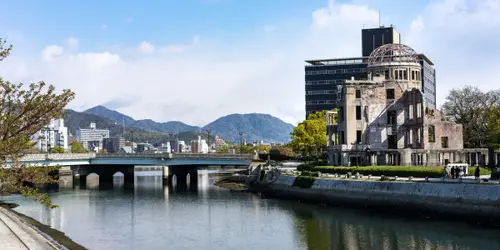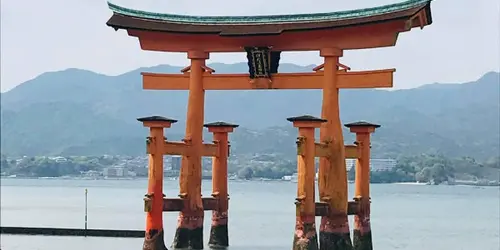 Hiroshima and Miyajima Discovery
Hiroshima, city of peace. Miyajima, island of the gods. With a private English-speaking guide, discover these two must-see places in Japan.
Hiroshima today
Hiroshima is a small city in size, but big in importance in the history of Japan. It was the first city in the world to be hit by the atomic bomb. The impact site, which was then the administrative and commercial centre of the city, and still the geographical centre, was never rebuilt, but was later transformed into a large Memorial, consisting of a park and a museum. 
Miyajima, the sacred island, and the Istukushima sanctuary
Miyajima, off the coast of Hiroshima, is also a must-see when visiting the region. The "Island of the Gods" is accessible only by boat and is home to the famous Itsukushima Shrine, and its Torii on the water which is one of the three "Nihon Sankei", the three most beautiful landscapes in Japan. 
A flexible, personalised guided tour
During this day of discovery, your guide will help you explore and tell you the history of these places that are essential to understanding the soul of Japan. This tour is perfect for travellers who are only staying in Hiroshima for a day and want to make the most of it. 
Your guide will meet you In front of Hiroshima Peace Memorial Museum at 9am to start the guided tour, which will last about 8 hours.
As part of our discovery days, your guide will prepare the best itinerary for you, although we also offer the possibility of contacting your guide beforehand if you have specific requests (dietary restrictions, parts of the programme you would like to discuss, etc.).
Not included in the offer:
- Transport - Lunch - Paid admissions
Cancellation policy:
Up to 7 days before: 0%
Between 7 days before and 5:00 p.m.the previous day: 50%
After 5:00 p.m.the previous day and same day: 100%
Location
---
Hiroshima and Miyajima Discovery