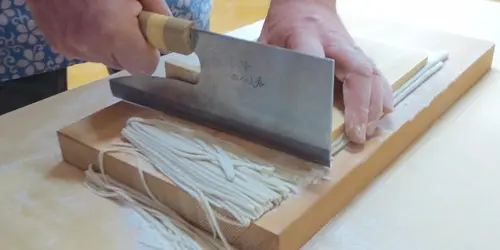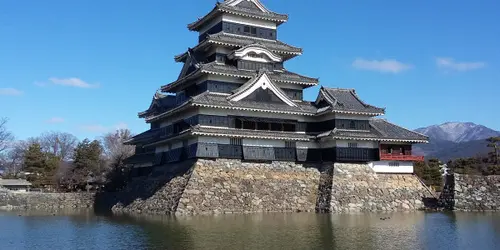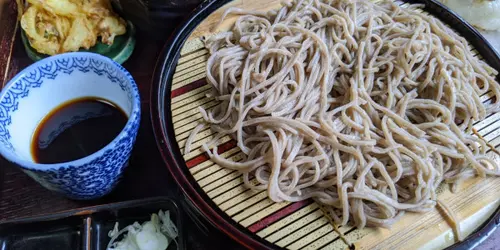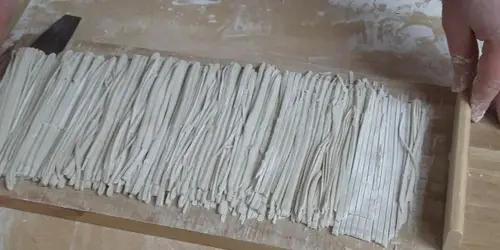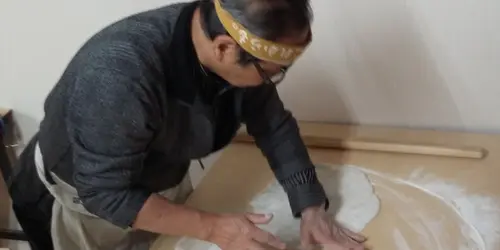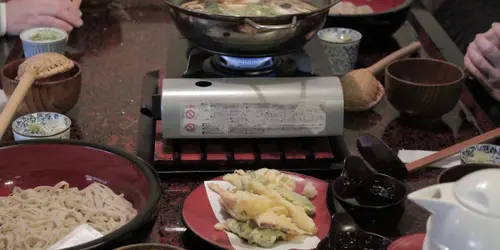 Soba making and Matsumoto Castle Visit
Discover sobas, the famous Japanese buckwheat noodles, and taste them in a traditional cooking workshop.
Soba, beloved Japanese buckwheat noodles
The Matsumoto region is renowned throughout Japan for the quality of its Soba(buckwheat noodles), favoured by the exceptional quality of its environment. After a short introductory video explaining Soba and the steps involved in its creation, from preparing the dough to cutting the noodles, you will be able to start preparing this traditional Japanese dish.
Japanese cooking class with a real chef
Together with the Soba Master, you will be guided step by step through all the stages of its preparation. After cutting, you will go to the restaurant where the Soba Master will cook the Soba prepared by you, which you will be able to taste in its different forms, hot or cold, or accompanied by Tempura (fried vegetables).
Also visit Matsumoto castle
A day in Matsumoto is not complete without a visit to the infamous Matsumoto castle. Before you start the soba workshop, your expert guide will take you to the castle, and explain in great detail the history of the place. 
The castle is a historical monument that is also part of the national cultural heritage. It is the oldest castle with a 5-storey dungeon.
Included in the offer:
- Lunch
- Paid admissions
Cancellation policy:
Up to 7 days before: 0%
Between 7 days before and 5:00 p.m.the previous day: 50%
After 5:00 p.m.the previous day and same day: 100%
Location
---
Soba making and Matsumoto Castle Visit