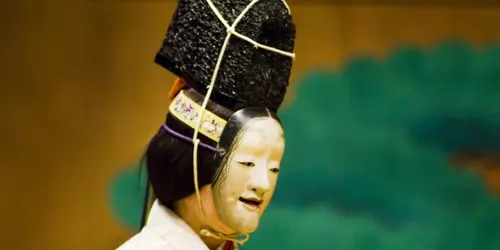 Noh, Ancient Japanese Theatre
Noh theatre is a national treasure for the performing arts. Come and see a performance.
Masks and songs
Noh is one of the oldest forms of theatre in the world. "Noh" means "talent" and Noh performances are more visual metaphors than faithful representations of a story. The actors, masked and dressed in generally cryptic costumes, instead of acting, use their bodies and songs to convey a message. 
Ancestral religious theatre
Noh was originally a religious form of theatre that was performed in Shinto shrines. Although this is still the case, in Tokyo you can see performances at the National Theatre. It is usually a surreal experience, something you will never forget. A must-see for lovers of the performing arts.
Important information:
<p>The show is in Japanese. A synopsis in English is available in the paid brochure.</p><p>Cannot be cancelled</p>
Location
---
Noh, Ancient Japanese Theatre
$48 per person