5 new places to discover in Japan in 2022
今年日本で行くべき5つの新スポット

What are the novelties you shouldn't miss in Japan?
As Japan prepares to welcome foreign visitors once again, we invite you to discover 5 new magical and extravagant places, which are opening their doors this year.
1. Ghibli Park (Nagakute)
This is probably the single most anticipated attraction of 2022. Built on the grounds of the Aichi Expo Memorial Park, Ghibli Park is already making a splash. You won't find any rides here, though! Just like its parent studio, the park strives to be poetic and will mainly host life-sized reproductions of the franchise's idyllic settings.
5 zones are planned for now, 3 of which will be opening in November 2022: the Hill of Youth, inspired by Howl's Moving Castle and Castle in the Sky among others; Ghibli's Large Warehouse, which will house play areas for younger visitors and restaurants; Mononoke's Village; the Valley of Witches, with replicas of the homes of the studio's most famous witches; and the Dondoko Forest, where you'll be able to follow in the footsteps of our dear neighbor Totoro.
Practical information
Address: 1533-1 Ibaragabasama-otsu, Nagakute-shi, Aichi, 480-1342
Opening date: November 1, 2022
Hours: 9AM–4PM. Please note that each area has its own opening hours.
Price: Adult ticket - 2,000 yen on weekdays, 2,500 yen on weekends; child ticket - 1,000 yen on weekdays, 1,250 yen on weekends. Tickets are only available by lottery for now.
Website: https://ghibli-park.jp/en/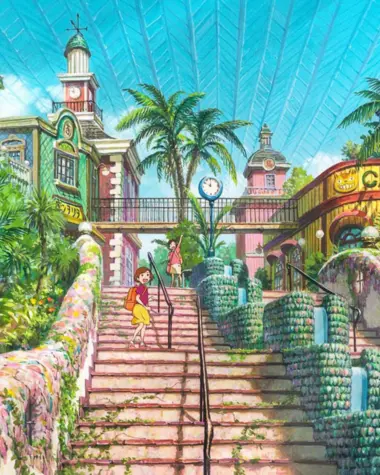 2. Gundam Theme Park (Fukuoka)
In addition to the Yokohama Gundam Factory which will remain open until March 2023, a Gundam theme park has made its appearance on April 25, at the Lalaport Fukuoka shopping center. The attraction is built around a 24.8-meter-high robot, as well as a mini park made up of 3 play areas: the ''VS Park With G'' exhibition hall; ''Gundam Side-F'', which hosts goodie shops and restaurants; and ''Namco Arcade'', which offers a play area for visitors to explore.
Practical information
Address: 6 Chome-23-1 Naka, Hakata Ward, Fukuoka, 812-8627
Opening date: April 25, 2022
Hours: 10AM – 9PM
Price: Free admission
Website: https://www.gundam-side-f.net/
3. Tokyo Disney's Toy Story Hotel (Chiba)
This is one of Disneyland Tokyo's novelties. With over 595 rooms inspired by Toy Story, relive the adventures of Woody and Buzz, as if you were there yourself. With its giant playground, retro furniture and vibrant colors, fans of the film will be delighted!
Practical information
Address: 1-47, Maihama, Urayasu, Chiba, 279-8511
Opening date: April 5, 2022
Hours: Check-ins at 3PM, check-outs at 12PM.
Price: Starting 26,500 yen for a double room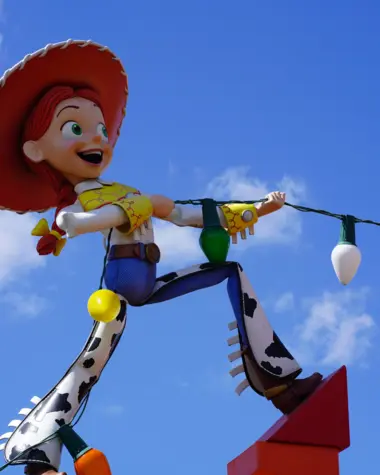 4. Super Nintendo World (Osaka)
Who hasn't dreamed of playing Mario at least once in their life? With the Super Nintendo World, you can now make this a reality! Although the attraction opened in the spring of 2021, it's still a must-see the next time you visit Universal Studio. Relive the in-game experience, with IRL kart races, a ride on Yoshi's back, or even interactive games, where you'll be tasked with breaking blocks and catching well-known objects, with the help of the provided bracelet and app. Watch out for those banana peels!
Practical information
Address: 2 Chome-1-33 Sakurajima, Konohana Ward, Osaka, 554-0031
Opening date: March 18, 2021
Hours: 8:30AM or 9:30AM – 5PM or 7PM, depending on the day
Price: Accessible with a Day Pass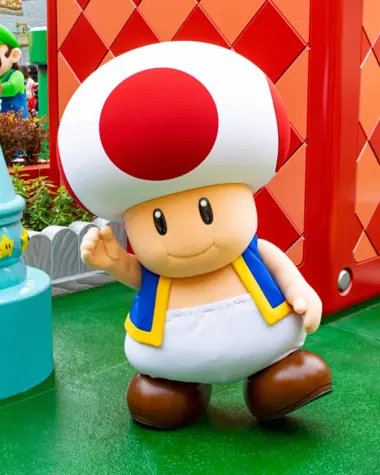 5. The world's first Netflix concept store (Tokyo)
Netflix and Chill? The streaming giant is planning to open its first physical store, and Tokyo was chosen to host it. Here you'll be able to buy goodies from your favorite series, such as Stranger Things or The Witcher, and visit replicas of the sets of The Naked Director, the Japanese series that caused a stir on the platform.
Practical information
Address: As of yet unknown
Opening: Second half of 2022