Coronavirus in Japan: What You Need to Know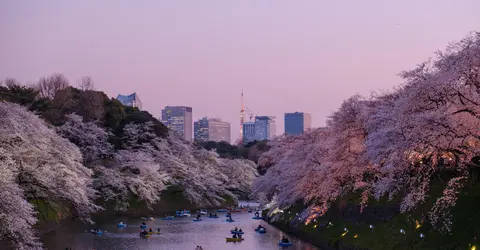 Comment voyager au Japon avec le Coronavirus ?
Voici quelques liens pour vous assurer de trouver toutes les informations dont vous avez besoin sur la situation sanitaire au Japon.
Article mis à jour en octobre 2021
Following the evolving situation of the global health crisis, the measures taken by each country have changed a lot in recent months.
In terms of international travel, we recommend following the official recommendations of both the government of the country in which you reside and where you wish to travel.
Japan Experience is here to answer any questions or concerns our customers have. 
---
Is it safe to travel to Japan?
We strongly advise travelers to regularly check the latest travel recommendations:
We also strongly advise following the prevention recommendations of the local authorities. The Japanese Ministry of Health has a hotline that can also answer questions in English (phone: 03-3595-2257).
---
When can we travel to Japan?
The desire to travel is always present and we have received many requests to plan and organize a stay in Japan in 2022.
The road to recovery is starting to shape and here at Japan Experience, we are extremely hopeful that an announcement may follow shortly, mirroring the travel updates in the USA and Australia.
The Government of Japan announced "Phased Measures for Resuming Cross-Border Travel" whereby it intends to establish a special quota pertaining to cross-border business travelers and others for entry into Japan.
It is now impossible to travel to Japan for many nationals without a visa (this includes travel for tourist purposes). A visa can only be obtained from the Japanese Embassy for specific reasons (for example work or education).
A gradual reopening of the country can be envisaged during the year 2022 and we have already received many requests to confirm booking from then onwards.
For Japan Experience's customers, we recommend waiting for an official announcement from the Japanese government on the reopening of Japan's borders before considering any travel postponement or using the credit note you received from us.
We will be updating this page with any developments in the situation. Japan Experience looks forward to helping you plan your trip when the situation improves. 
---
What is the current situation in Japan?
Since the 1st October 2021, the state of emergency has been fully lifted and Japan has begun a new chapter of the pandemic.
For the first time in nearly half a year, the central government will lean on local authorities to prevent a rebound in coronavirus cases.
Japan has administered at least 167,449,378 doses of COVID vaccines so far, that's enough to have vaccinated about 60 to 70% of the population, which means that Japan is quickly catching up with the US, Germany, France, and the UK. 
It is expected that Japan is also preparing to start administering third shot boosters to medical personnel by the end of this year and to elderly people early next year.
COVID-19 infections are now the lowest at 6% of peak and falling with approximately 7 infections per 100K people reported in the last week, which is the equivalent to a 35% decrease in reported cases.
 
---
Are there any Japanese tourist attractions closed due to the coronavirus?
As a precautionary measure and in response to the Japanese authorities' recommendations, some sights and attractions announced closures in early March 2020. Many have since reopened to the public and are following government guidelines.
At the same time, events involving large gatherings, such as summer festivals or sporting events, are canceled, postponed, or organized behind closed doors or in small groups.
---
What precautions should travelers take when traveling in Japan?
The World Health Organisation (WHO) has some protective measures for the public and travelers to follow. This advice is similar to avoiding other respiratory viral infections, such as the flu and the common cold.
Avoid touching your eyes, nose, and mouth with unwashed hands.
Wash your hands or use sanitizer. Sanitizer is very commonly used in Japan and can be easily found.
Cover your mouth with a tissue when coughing or sneezing, and dispose of the tissue straight away.
Avoid contact with people who are sick.
Wear a mask.
You can find more information and advice from the World Health Organization (WHO)
Do not forget to take out travel insurance for your trip to Japan. Medical expenses can be high if you become sick or injured and need to visit a hospital while in Japan. So do make sure that you take out insurance for your trip and check the policy will cover any disruptions due to coronavirus.
To find all the essential information in an emergency, the JNTO has created a dedicated page on the subject of health for travelers in Japan: find the medical institution suited to your needs, explanations on their use, a link with insurance companies accessible to visitors: visit here!
We advise older adults and people with chronic illnesses, who may be at a greater risk of catching Covid-19, to speak with a health professional before traveling.
---
Japan visitor hotline
The Japan National Tourism Organization (JNTO) operates a traveler hotline all year round 24 hours a day. They can help with tourist information or assistance, including Covid-19.
This service is available in English, Chinese, Korean and Japanese.
From Japan: 050-3816-2787
From Overseas: +81-50-3816-2787