Shinkansen: Reservation for suitcases and bulky luggage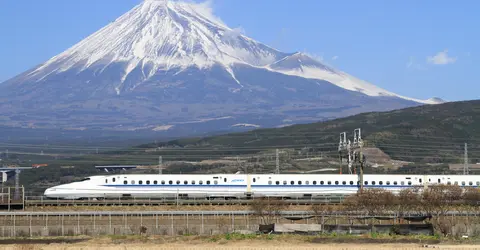 New rule for bulky baggage on the Shinkansen
From May 2020, passengers of the Tokaido-Sanyo-Kyushu Shinkansen are required to reserve a special seat with an area to store oversized or bulky luggage when they wish to travel with suitcases with total dimensions between 160 cm and 250cm.
As the number of tourists to Japan has increased sharply in recent years, the number of passengers with large luggage on Shinkansen bullet trains has also increased. But the Japanese generally travel with small luggage that can be stored in the compartments above the seats, the spaces dedicated to bulky luggage are almost non-existent on trains in Japan.
In response to this phenomenon, since May 20, 2020, the JR railway company, manager of the Tokaido-Sanyo-Kyushu Shinkansen line, has implemented new rules for passengers traveling with large luggage. This restriction is intended to make train travel more enjoyable for everyone.
As a reminder, there are already certain restrictions when traveling by Shinkansen in Japan: you are allowed to have two pieces of luggage with you of 30 kg or less, with total dimensions of 250 cm or less and with a maximum length of 200 cm. These rules are similar to those of the vast majority of airlines.
The difference since May 20, 2020 is that passengers who wish to board with so- called "oversized" baggage, whose total dimensions are between 160 and 250 centimeters , are required to reserve a seat in a dedicated area. These seats have space for storing luggage, are located in the back rows of the carriages and near the exit doors.
However, this rule does not apply to strollers, sports equipment (such as a bicycle) or musical instruments, but you can nevertheless make a reservation for a trip with complete peace of mind.

How to reserve your seat? You can make this reservation at a ticket machine and on Smart EX when purchasing your ticket, or directly at a JR station counter.

Are you traveling with a Japan Rail Pass? You will still need to make a seat reservation, which remains at no additional cost.

Please note that passengers traveling with oversized luggage but without a reservation will be subject to a fine of 1,000 yen (about 9 euros).

For more information, visit the official JR website!
You don't want to burden yourself with suitcases on the train? Discover the Takkyubin service , which allows you to transit most of your belongings without having to transport them yourself.
How to calculate the size of your luggage?
To find out if your luggage requires a reservation, you must add the height, width and depth of your suitcase. If the result is less than 160 cm, you can access the train without making a special reservation. If, on the other hand, the result is between 160 cm and 250 cm, you will need to approach an office of the JR railway company, in charge of Shinkansen, to reserve a seat.