Tabehodai and nomihodai!
食べ・飲み放題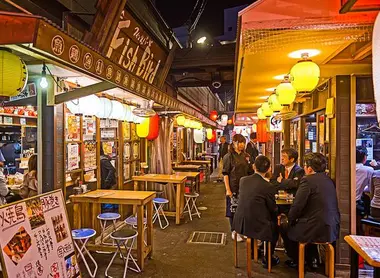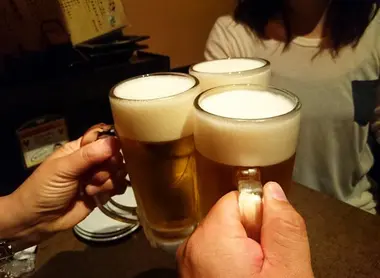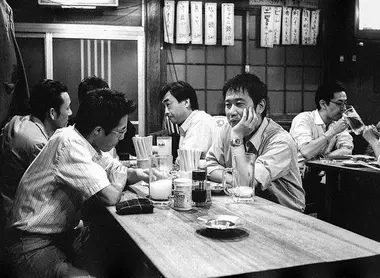 All you can eat and drink!
In Japan, it is possible to eat and drink much at a given time for a reasonably modest sum. These "tabehodai and nomihodai" restaurants are perfect for a cozy dinner with friends or a large group! 
The inexpensive feast
Tabehôdai is written in Japanese 食べ放題 and nomihôdai 飲み放題. Two words not to be missed in the bustling Japanese night streets. The offers can last one hour, two, or more rarely three.
Nomihodai generally costs a little less than tabehodai, with the average price for two hours ranging from 800 to 2,000 yen ($7-$17/6-13€). Some offers mix the two possibilities, and you can then eat and drink as much as you want for an average of 3,000 yen for two hours, with an extra 500-800 yen ($4-6.50/3-6€) for an additional hour.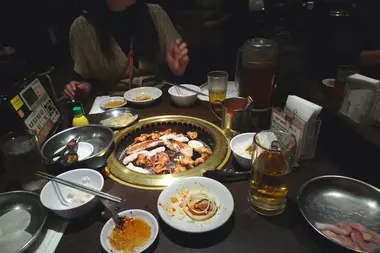 These low prices attract quite heterogeneous populations. After an evening of work, groups of salarymen find themselves in one of these "inns" offering a tabehodai, just like groups of pretty young students taking advantage of prices to match their more modest scholarships.
A wide offer
Suppose the nomihôdai offers to deploy, on average, the same type of menu (draft beer, high ball, Japanese alcohols). In that case, the tabehôdai can relate to extensive food ranges for all tastes.
The basic formula generally includes fairly widespread Japanese dishes such as kara-age (fried chicken), yakitori (skewers), or takoyaki (octopus dumplings). This elementary offer, which can be found everywhere, is coupled with more specialized offers. Thus, yakiniku tabehodai (grilled meat) with chicken, pork, beef (usually the most expensive), or varied menus. Here the prices can exceed the above-average range and reach 5,000 yen ($42/37€). Another tabehôdai classic is the all-you-can-eat sushi.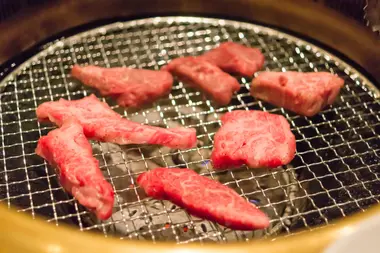 Amazing tabehôdai
Alongside these mainstream offerings, one can find more amazing tabehodai offerings. In Japan, there are pizza tabehodai and pastries, or even pancakes!
For the most curious and courageous connoisseurs, there is even a nattô tabehodai, the very fragrant dish produced from fermented soybeans.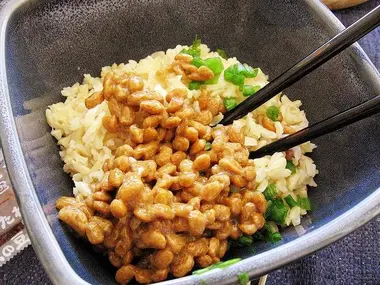 All the themes of the city