Views of Mount Fuji: 5 ideal places for viewing
富士山

Mount Fuji from all angles
Viewing Mount Fuji remains one of the most ardent desires of travelers to Japan. Here are some tips for observing Japan's iconic mountain at its best, as well as a selection of the best vantage points for a great photo opportunity.
Many hopefully gather for a sight of Mount Fuji from Tokyo, from the top of the town hall building, or from the Tokyo Skytree.
The same goes for the famous view of Mount Fuji from the shinkansen crossing the Fuji River; don't miss the panoramic view of the godly sight for an unforgettable photo opportunity. 
But Mount Fuji is ambiguous as the distance and the scarcity of clear days make the volcano elusive to the eyes. It should be noted that it is most visible from October to the end of March when the sky is clear from clouds.
Enjoy incredible mountain views from a suspension bridge with Voyagin.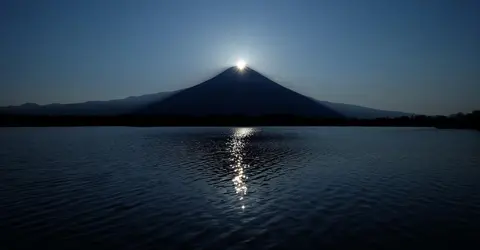 Top 5 views of Mount Fuji
Moto-Hakone or cruise ships on Lake Ashi. Also, enjoy a beautiful view of Mount Fuji from Owakudani and the Hakone cable car. You will see it in all its mass.
Since the Fuji Go Ko, the five lakes of Mount Fuji, which are located on its northern slope, an area that is not urbanized but very pleasant to explore by bike in summer. You will truly be at the foot of the mountain.
From the Fuji river: stop in Shizuoka to go to Fuji and walk along the banks of the river while waiting to view a Shinkansen pass - a true photo opportunity of the two of the most iconic images in Japan.
In Shizuoka, Mount Fuji is particularly beautiful from Nihondaira Hill and Tokugawa Ieyasu's Toshogu Temple. On the Miho beach, you will have a beautiful view of Shimizu town and Suruga bay at the foot of the mountain.
From the other side of the Suruga bay, at Izu, you will have at your disposal a long coast dotted with observation points of the mountain. See in particular Cape Osezaki, near Numazu and Cape Koibito, further south. These places offer the most beautiful image of Mount Fuji on the sea.
---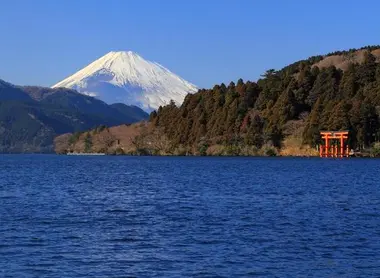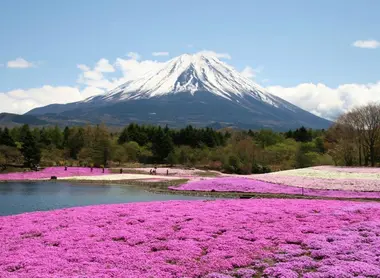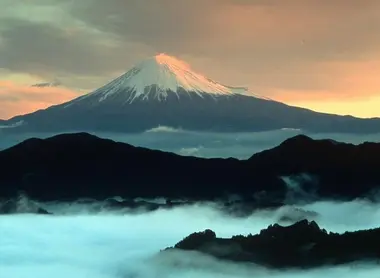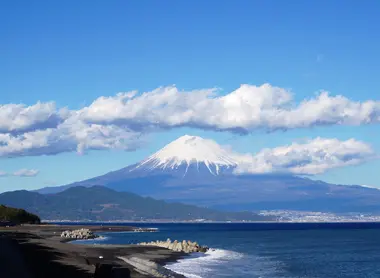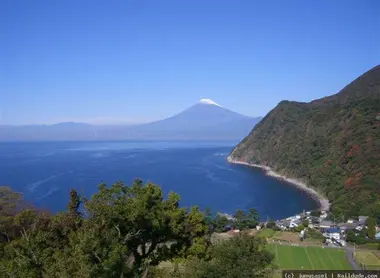 Activité au Japon : Découverte de Kawaguchiko
All the themes of the city