Must-see shinto shrines
一度は行きたい神社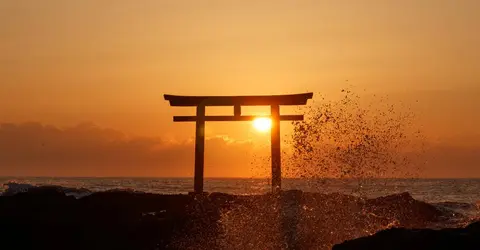 Des sanctuaires originaux
Représentatifs par leurstorii et leur couleur vermillon, les sanctuaires shinto fontpartie intégrante du paysage local. Les Japonais sont nombreux às'y rendre tout au long de l'année pour demander protection auxdivinités, et on compterait aujourd'hui plus de 100 000 sanctuairessur l'archipel. Parmi eux, quatre lieux deculte ont retenu notre attention. Qu'ils soient implantés dans unenvironnant peu banal ou qu'ils se distinguent par leur architecture,ces sanctuaires sont à découvrir absolument !
HOKKAIDO
1. Ota shrine (Hokkaido)
Located in the town of Setana in Hokkaido, Ota Shrine is nicknamed "the most dangerous shrine in the world". The reason? Its tortuous paths to walk... and climb!
Built in the 15th century on the shores of the Sea of ​​Japan, Ota Shrine is made up of several small buildings scattered in the heart of the Setana Mountains. And although the torii marking the entrance to the place is on the hillside, some mausoleums are located much further up the heights.
Narrow paths, hollow cliffs and rocky slopes, you need to enjoy a challenge, and love climbing, to reach the main shrine of this place of prayer.
Indeed, some of the paths are too steep, and the original step ladders have been replaced by chains leaning against the mountain. That's why we recommend that you stay alert, although no one has yet been hurt trying to reach the top of the shrine.
For budding mountaineers: Hiking in Japan
Fortunately, your effort will be rewarded! The splendid view that awaits the most adventurous hikers at the end of the route will surely make any resulting aches worth it!
Useful information
Address: 〒043-0501 Hokkaido, Kudo, Setana 17
Access: 1hr 20m by car from Yakumo Station (Hokuto Line, Hakodate Line)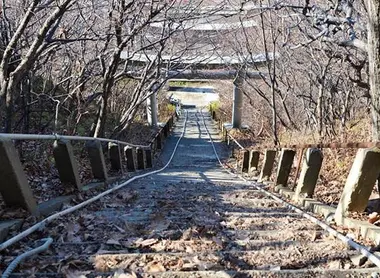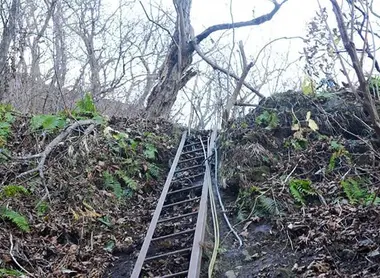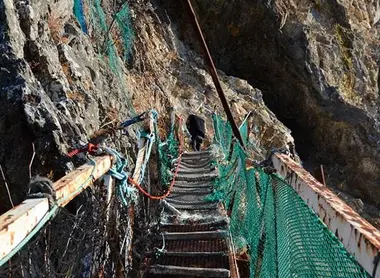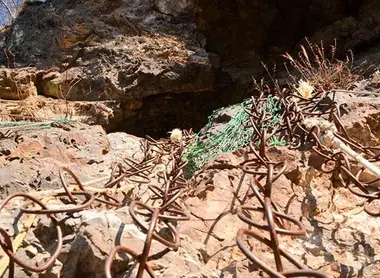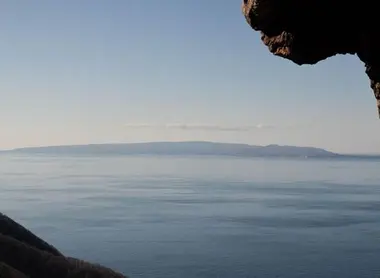 KANTO
2. Oarai shrine (Ibaraki)
Located in Oarai in Ibaraki prefecture, Oarai shrine is a bit special. Although this shrine has a mausoleum on the mainland, its torii on the high seas has spread its fame beyond just Japan's borders!
Built in around 690 at the end of a rocky outcrop, the "Torii of the God of the Sea", kamiiso no torii in Japanese, is the main center of attraction of the place of worship. Swept by the waves of the Pacific Ocean that come to crash on the rocks, it periodically emerges from the waves with the rhythm of the tides.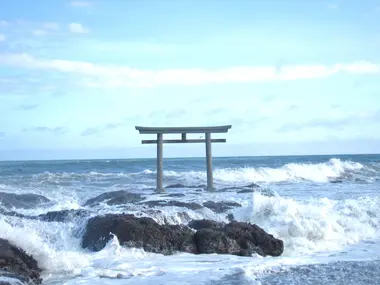 Sometimes surrounded and overwhelmed by the water, sometimes exposed during low tide, this torii is quite difficult to access. Nevertheless, the beauty of the photos that can be taken make it worth it.
Also note that two other torii are built a little further inland, which are much easier to access.
Useful information
Address: 〒311-1301 Ibaraki, Higashiibaraki, Oarai, Isohamacho, 6890
Access: 30 minute walk from Oarai Station (Kashimarinkai Tetsudo Line)
3. Arakura Sengen shrine (Yamanashi)
Located in Fujiyoshida, Yamanashi Prefecture, Arakura Sengen Shrine is an internationally renowned place of worship, known  for its 5-storey pagoda.
Built in 1963 as a memorial of peace, Chureito Pagoda has more than 400 steps leading to an exceptional view of the shrine. Maple leaves (momiji) in fall and cherry in spring, Arakura Sengen is an ideal place for walks.
But it's the view here that is especially breathtaking. Between the flowering trees, the pagoda directly overlooks Mount Fuji. It's a famous view that has been featured in many books on Japan.
See also: 5 places to see Mount Fuji
Useful information
Address: 〒403-0011 Yamanashi Prefecture, Fujiyoshida, Arakura, 3353
Access: 10 minutes walk from Kawaguchiko Station (Fujikyu Kawaguchiko Line)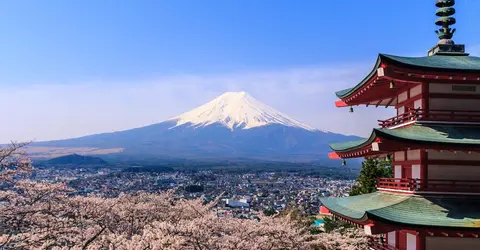 CHUGOKU
4. Motosuminari shrine (Yamaguchi)
Why settle for a single torii when you can have more than one? In Nagato, Yamaguchi Prefecture, the entrance to the Motosuminari Shrine is tunnel of torii! They form a long, covered path that is necessary to cross to reach the mausoleum dedicated to the Inari deity.
According to legend, the shrine was built in 1955 following a fisherman who dreamt that a fox spirit ordered the construction of a sacred place at the water's edge.
Affiliated with the world of water, the shrine protects the workers of the sea. But all kinds of people go there regularly to pray to Inari.
From young girls eager to meet their soulmate, to businessmen who have come to ask for success at work, Motosuminari shrine is renowned for fulfilling wishes with great precision. And for good reason! In order to see your wish come true, you have to throw a coin into a pot located 6 meters above the ground! A difficult task that can certainly only help the odds of seeing your wish come true...
Useful information
Address: 〒759-4712 Yamaguchi Prefecture, Nagato, Yuyatsuo 498
Access: 10 minutes by taxi from Nagato Furuichi Station (San-in line)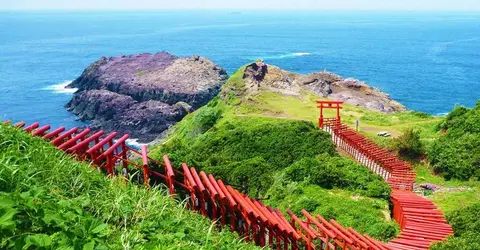 All the themes of the city