Spiritual retreats in Japan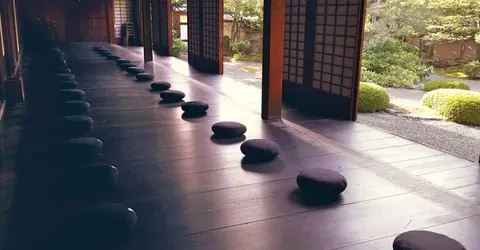 Learn to Meditate During Your Japan Trip
Far from the religious approach, Zen Buddhism is attracting more and more people concerned about their well-being. Particularly in Japan, where zazen meditation is now taught in several temples across the country. Here are our tips on places accessible to overseas visitors for those who want to discover the art of Zen.
A retreat in the mountains at Chokai-san International Zendo (Akita)
Located at the foot of Mount Chokai, Chokai-san Internation al Zendo will introduce you to the path of Zen Soto, the first form of Zen Buddhism imported to Japan in the thirteenth century.
Through various indoor and mountain meditation courses, sutra recitations, and manual work, participate in the life of this community of monks in the north of the country.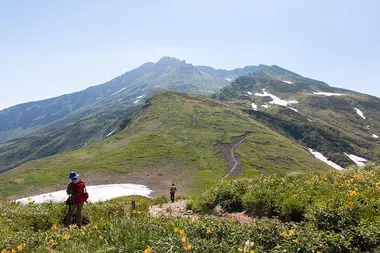 Be careful however, there is no internet or modern comforts here! This retreat is for those who want to experience Zen away from the hustle and bustle of the city. Here you will experience complete immersion into the daily life of the monks, and the discovery of rural areas offer an interesting experience both on the human and spiritual, to anyone willing to abide by the rules of the host.
FURTHER INFORMATION Address: Kokenji Joko Sato, Tateishi Yashima-machi, Yurihonjo, 015-0414 Akita-ken Access: Accessible from Yurihonjo station (local Choikai-san Rokusen line) Price: From 3,000 yen (around US $28) per day (2 meals included) Reservation: Online on the centre's official website Official site
A privileged experience in Koya-san (Wakayama)
Mount Koya is probably the most popular destination in Japan when it comes to undertaking a spiritual retreat. With its many shukubo (temple lodgings) and its surroundings conducive to meditation, this small mountain in the prefecture of Wakayama is indeed the ideal place to discover Zen located in the center of the country.
Among its advantages, several establishments offer the possibility of enjoying onsen, these natural hot springs as relaxing for the body as for the mind. Some shukubo also include hearty traditional meals, like Eko-in, one of the most well-known spiritual retreats in the region.
If however you wish a more formal immersion in the Zen world, Koya-san may not be for you. The goal here is to enjoy a first experience with the monks, rather than to undertake a full spiritual journey.
FURTHER INFORMATION Address: Ekoin, 497 Koyasan, Koya, Ito District, 648-0211 Wakayama Access: Accessible by cable car from Gokurabashi station ( Nankai Koyasan line ) Price: From 11,000 yen (around US $103) per night (2 meals included) Reservation: Online on the official Eko-in website Official site
Intensive and varied courses at Shunkoin Temple (Kyoto)
In Kyoto, the Shunkoin temple serves as a real Buddhist school. Meditation, calligraphy, traditional massages and tea ceremony, come and discover the art of Zen alongside monks perfectly proficient in English.
Throughout the retreat, participants will also be invited to seminars on wellness and personal development. An asset that not all temples offer, and which will seduce those who wish to mix practical and theoretical education.
Finally, note that the temple is LGBTQ friendly, and regularly campaigns for access to marriage for all.
FURTHER INFORMATION Address: 42 Hanazonomyoshinjicho, Ukyo Ward, 616-8035 Kyoto Access: A few minutes walk from Hanazono station (San-in line) Price: Between 6,000 and 8,800 yen (between US $56 and 82) per night (Zen class not included) Reservation: Online on the official temple website Official site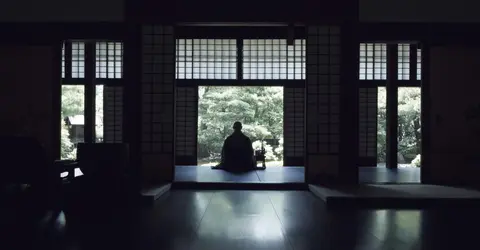 A stay with the monks of Shogan-ji (Oita)
In the heart of the island of Kyushu, the Shogan-ji temple regularly welcomes overseas visitors wishing to discover the benefits of Zen. In the form of a family stay rather than a real retreat, the monk Jiho Kongo offers yoga lessons, meditation, calligraphy, and even initiation to monastic cuisine for small groups of guests (no more than 8 people per retreat).
Stays between 5 and 30 nights available so you can really experience the charm of Shogan-ji, the temple built in Oita 600 years ago also offers a magnificent base for discovering the beauties of the region.
So between two zazen sessions, why not take the opportunity to enjoy the onsen?
FURTHER INFORMATION Address: 879-2115, Oita-shi, Oita Directions: 1 hour and 10 minutes by bus from Oita station (D75, Ojuuki Nishi stop) Price: From 8,500 yen (US $79) per night (2 meals included) Reservation: On request in English or Japanese on the following website Official site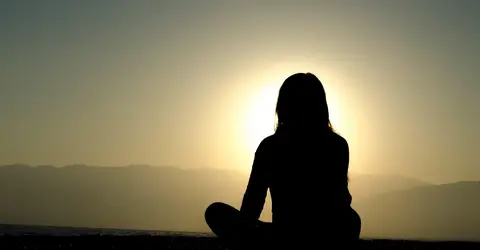 All the themes of the city