The best onsen in the Tohoku region
東北の温泉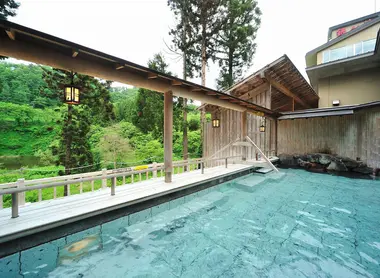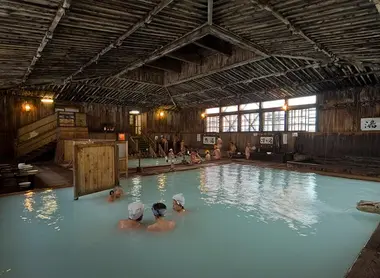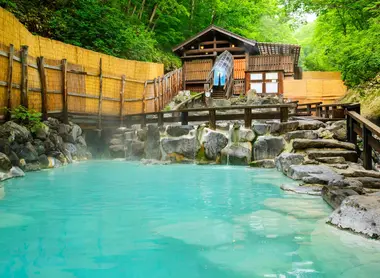 The natural hot springs of Tohoku not to be missed!
The onsen, hot baths created by natural thermal springs, are a classic not to be missed during a stay in Japan. Try the experience of the best establishments with onsen in the wild Tohoku region.
Much appreciated by the Japanese, the onsen is a natural thermal spring, heated and particularly loaded with minerals thanks to their contact with volcanoes. These baths can be installed indoors or outdoors (we then speak of rotenburo ). We bathe there naked, and the pools are therefore separated between men and women.
The Tohoku region, located on the northern tip of the island of Honshu, is the ideal place to try your hand at onsen during a stay in the Land of the Rising Sun. This northern region lends itself particularly well to relaxation in warm water. Indeed, what could be better than lounging in the water for hours in front of a snowy landscape? Tohoku is particularly renowned for the quality of its natural volcanic hot springs and their many onsens. Spa towns are favorite tourist destinations for the Japanese who love them for their relaxing properties and the benefits of their waters.
Japan Experience has prepared a selection of the best onsen and rotenburo in Tohoku.
Read also :
Explore the region by train with the JR East - Tohoku Pass
The Zaô Onsen spa is one of the oldest and most famous in Japan. Located 800 meters above sea level in Yamagata Prefecture, it produces murky sulfurous water, which is said to improve blood circulation and skin infections. You will find foot baths but also two onsens, including the huge Zaô Onsen Dai Rotenburo, a turquoise outdoor bath, which can accommodate up to 200 people. Let yourself be tempted by these magical waters!
Address: Kyodo Yokujo 30-2 Zaonsen, 990-2301 Yamagata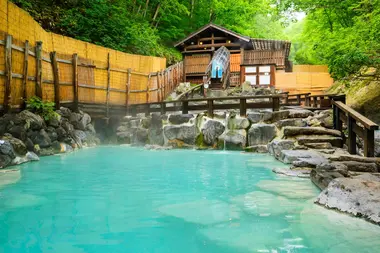 This ryokan has a famous mixed bath, housed in a rustic all-wooden ambiance, dubbed the "thousand-person bath." In reality, it can accommodate 200 people, in sulfur water at 40°C, reputed to be excellent for the skin and rheumatism. The ryokan also has smaller, separate male and female baths. The establishment is located not far from the city of Aomori, in the very north of Tohoku, in a regularly snowy region.
Address: Sukayu Onsen Aomori, Arakawa, 030-0111 Aomori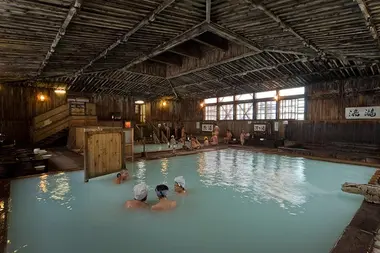 Ginzan Onsen is a small hot spring village in Yamagata, which takes advantage of water from a natural spring. Several establishments offer baths, like the Ginzanso ryokan. This is an exceptional establishment, located in the middle of nature and which offers rooms with bathtubs and a view of the forest, but also several large outdoor baths with breathtaking views.
Two public baths are also available in the heart of the city, for a price between $4.50-5/4-4.25€.
Address : Ginzanso: 85 Ooaza-Ginzanshinbata, 999-4333 Obanazawa-shi, Yamagata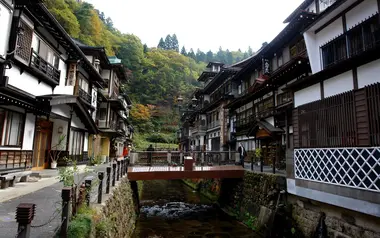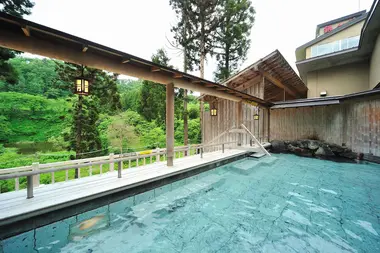 Naruko Hot Spring Village is located in northern Miyagi Prefecture. The entire village hosts several baths and ryokans, divided into five zones. In the center of town are two well-known bathhouses: Taki-no-yu and Waseda Sajiki Yu.
Many ryokans and hotels have also settled there to take advantage of the thermal spring, competing with each other for the most beautiful baths. The Yusaya and Ohnuma ryokans have beautiful outdoor baths.
Address: Kawarayu-55 Narukoonsen, 989-6100 O'saki , Miyagi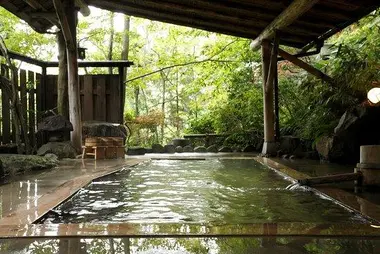 Still, in the same spirit, Hanamaki is also an "onsen resort" town, also very famous. Ten onsens are installed in the mountainous valley and offer bathing in sublime pools of hot water, often with splendid views.
These include the large Hanamaki Onsen and its rose bath, the Shidotaira Onsen and its 20 different baths, and the very modern Osawa Onsen Sansuikaku.
Address: 1-125 Yumoto, 025-0304 Hanamaki, Iwate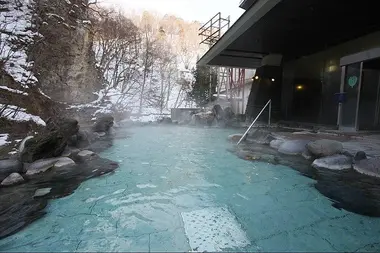 Discover the region with our "Getaway in Tohuku" tour
All the themes of the city