Nippori-Toneri Liner
日暮里・舎人ライナー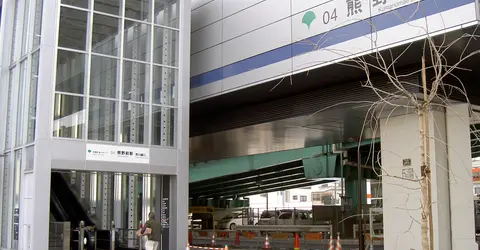 The Nippori-Toneri Liner is a short, automated, elevated railway in the north-east of Tokyo, serving the suburban wards of Arakawa and Adachi wards.
The Nippori-Toneri Liner is a 13-station railway line in north-eastern Tokyo connecting Nippori Station with Minumadai-shinsuikoen Station about 10km directly north.
Nippori-Toneri Liner at Nippori Station, Tokyo
The Nippori-Toneri Liner is an elevated line running along the middle of Ogubashi-dori Avenue and takes 20 minutes to traverse, as opposed to over an hour by bus.
The Nippori-Toneri Liner is an automatic, driverless train (known as an automated guideway transit, or AGT). The line's identifying color is bright green.
The Nippori Toneri Liner is operated by the Tokyo Metropolitan Government Bureau of Transportation, or Toei, which also operates the Asakusa Subway Line, Mita Subway Line, Shinjuku Subway Line and Oedo Subway Line.
Nippori-Toneri Liner Stations
The following is a full list of Nippori-Toneri Liner stations, with information on each station, nearby attractions, and transfers.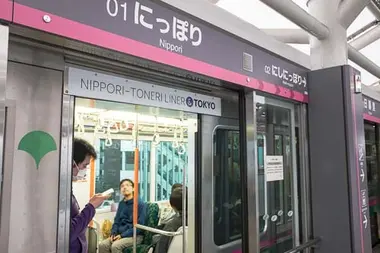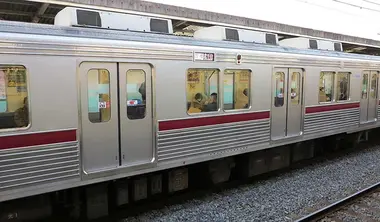 Fares
Ticket prices for the Nippori-Toneri Liner are 170 yen, 240 yen, 290 yen, and 340 yen increasing with the distance traveled. There are automatic ticket vending machines at every station enabling the purchase of paper tickets with cash. Or you can use a Pasmo or Suica rechargeable IC card at the ticket gates. Using an IC card gives you a discount of between 1 and 5 yen, depending on which of the above four fares apply.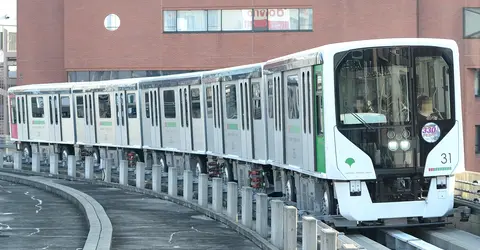 History
Ogubashi-dori Avenue (Route 58) starts near Uguisudani Station and extends directly northwards from Nippori Station through Arakawa ward and, further north, through Adachi ward. Ogubashi-dori Avenue was very prone to traffic congestion, making the bus services along it very slow. A mid-1980s proposal for a subway line was amended for budget reasons to an above-ground railway line by the 1990s, and the Nippori Toneri Liner was completed in 2008. Buses still serve Ogubashi-dori to this day, but at a greatly reduced frequency.
For more information, check the official Tokyo Metro website here. 
All the themes of the city