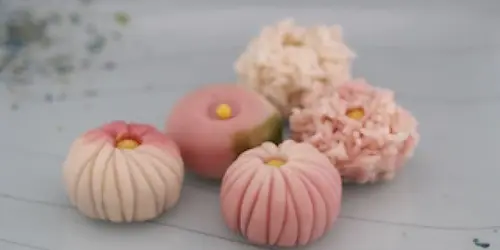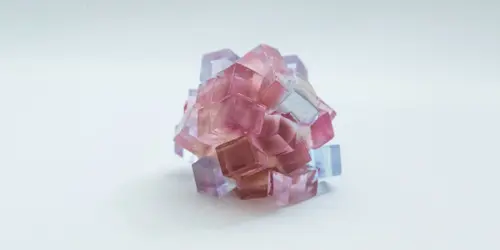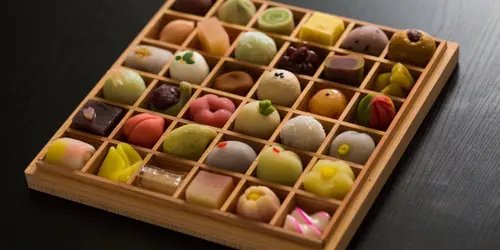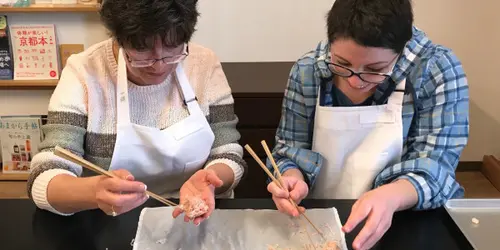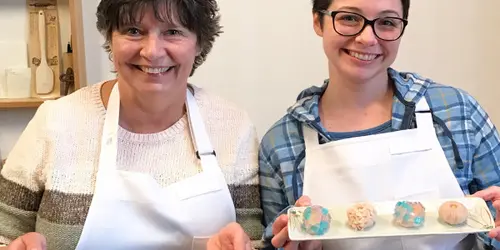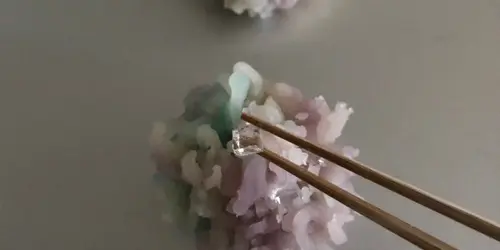 Wagashi, Japanese pastry
Appreciated for their elegant shapes which reflect seasonal themes, wagashi are also loved for their refined taste. A pleasure for the eyes and the palate.
Wagashi, traditional Japanese pastries in beautiful shapes
 In Japan, food must be as beautiful as it is delicious. Wagashi are faithful to this principle. They represent fruits, leaves or flowers, and come in lovely pastel colours. They are usually made of sweet red bean paste, but also use various ingredients such as rice or wheat flour, kuzu starch (a kind of thickener) and agar-agar (kanten).
Wagashi making workshop with a professional
 During this Wagashi workshop, located in central Kyoto, you'll learn how to make these famous Wagashi with a Japanese pastry chef. Wagashi have been a part of Japanese culture for thousands of years, present during offerings at religious ceremonies and festivals. Under the supervision of Miyazaki Sensei, you will be able to try your hand at making them by following the whole process. You will make several so that you can even take them home.
Wagashi tasting with green tea
 Wagashi are an essential part of the tea ceremony, and are usually enjoyed with macha green tea. During the workshop, you will be able to enjoy them with Rishouen tea, a well-known green tea brand in Kyoto.
An activity not to be missed for foodies
 Choose between a group or private lesson. The workshop lasts between 1 and 1,5 hours, and takes place at the Issho Wagashi Studio, about a 10-minute walk from Shijo underground station (Karasuma line).
Cancellation policy:
Up to 7 days before: 0%
Between 7 days before and 5:00 p.m. the previous day: 50%
After 5:00 p.m. the previous day and same day: 100%
Location
---
Wagashi, Japanese pastry
From
$51
per person, for 3 persons