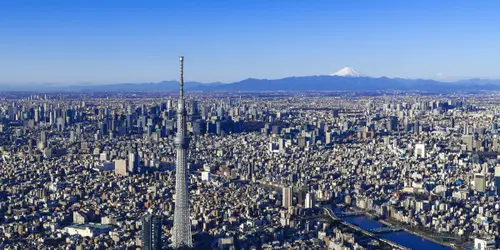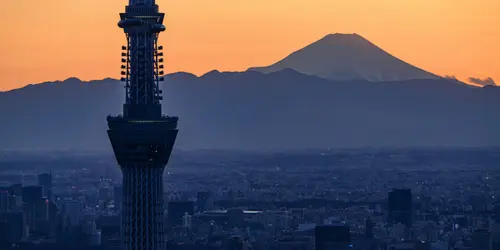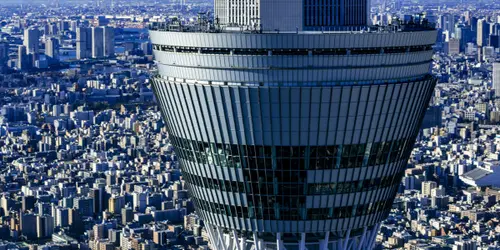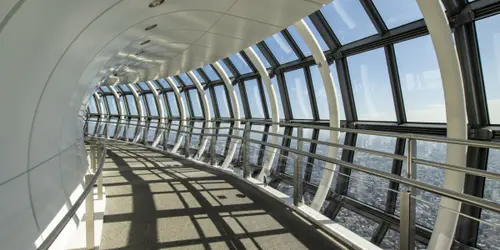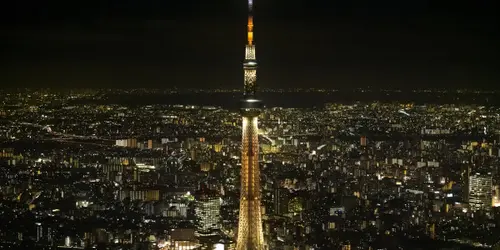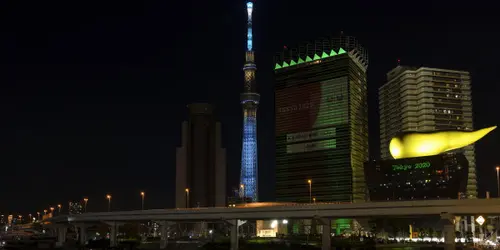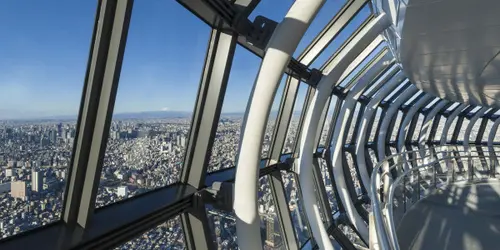 Tokyo Sky Tree
Floating at 634 metres high, Tokyo Sky Tree is the tallest free-standing broadcasting tower in the world, and second tallest structure after the Burj Khalifa.
Tokyo Sky Tree, one of the tallest towers in the world
The Tokyo Sky Tree is a telecommunication tower in Tokyo.634 meters high, it is the second tallest structure in the world, after the Burj Khalifa in Dubai, since its opening in May 2012.
The Tokyo Sky Tree has 3 functions: a telecommunication function (due to the large number of skyscrapers in Tokyo, a tower more than 600 meters high was needed for the transmission of digital data), a meteorological research function (the Tokyo Sky Tree plays an important role in the collection of data such as particles present in clouds, or carbon dioxide in the atmosphere), and of course a touristic function. 
Amazing architecture combining the latest technology and Japanese tradition
Its architecture is inspired by the 5-story pagodas commonly found in temples in Japan. Its structure consists of a central pillar (called "shinbashira"), a reinforced concrete cylinder, and different parts independent of each other. Just like the pagodas, in the event of an earthquake, each element will sway at its own pace, without affecting the entire structure and thus preventing it from collapsing.
It is also interesting to note that the Tokyo Sky Tree far exceeds the architectural requirements in the event of an earthquake or typhoon, as it is necessary that it remain operational in the event of a natural disaster in order to convey the important information necessary for the survival of the population.
The best view of Tokyo
The bird's eye view from the Tokyo Sky Tree is amazing, especially in good weather, as you will be able to see how huge Tokyo is, and also glimpse Mount Fuji on its throne as a ruler over the city. The Tembo Galleria, at a height of 450 meters, also called "The highest skywalk in the world" consists of a spiral ramp which gradually rises as the visitor walks around the structure.
Also enjoy the "Shitamachi" district. At its foot, you will find a vast shopping mall, where you can buy souvenirs or have a meal in one of the restaurants. Around the Sky Tree stretches a popular area of Tokyo where it is pleasant to walk. And you are just a 20-min walk from Asakusa.
Tickets include access to Tembo Deck and Tembo Galleria (the 2 floors of the tower).
Cannot be cancelled
Location
---