Unmissable Exhibitions this Winter
この冬の展覧会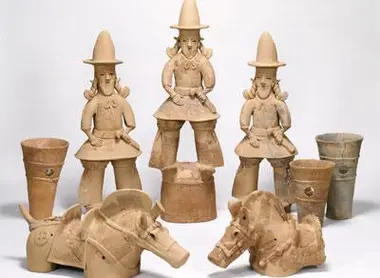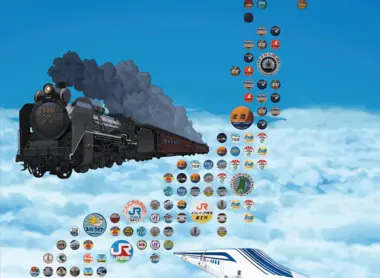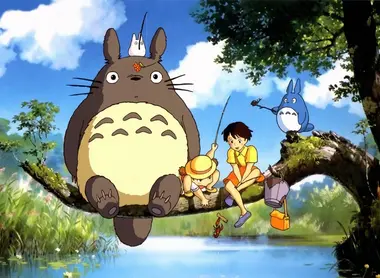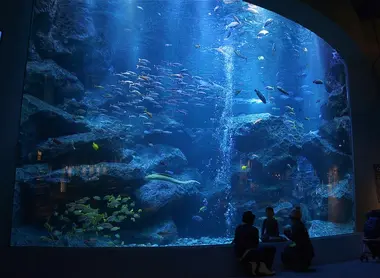 Cultural season: discover the best exhibitions in Japan in winter 2019
Whether you're a lover of contemporary art, traditional art and crafts or even Japanese pop culture, there's an exhibition that will interest you among our selection of winter exhibitions.
The future and the arts: AI, robotics, cities, life. How will humanity live tomorrow?
What if you were told that in just 30 years, children will play basketball daily with the family robot? This is one of the visions of our near future, proposed by the French photographer Vincent Fourier, one of the contemporary artists invited to participate in the exhibition The Future and the Arts. The Mori Art Museum has invited artists, designers and architects to imagine the changes brought about in our daily lives by artificial intelligence, robotics and biotechnology.
But beyond innovations, what will become of human beings, and of what constitutes our lives? This questioning of the long-term benefits of these new technologies is at the heart of the hundreds of works on display. So, are you ready to discover your future?
Address: Mori Art Museum, Mori Tower, 6-10-1 Roppongi, Minato-ku, Tokyo
Opening: from November 19 to March 29, 2020
Hours: open 10:00 to 22:00 (Monday, Wednesday-Sunday) and 10:00 to 17:00 Tuesdays
Access: Hibiya line, Roppongi station, Roppongi Hills exit.
Price: 1,800 yen (US $16.50) for adults
Find more information on the official exhibition website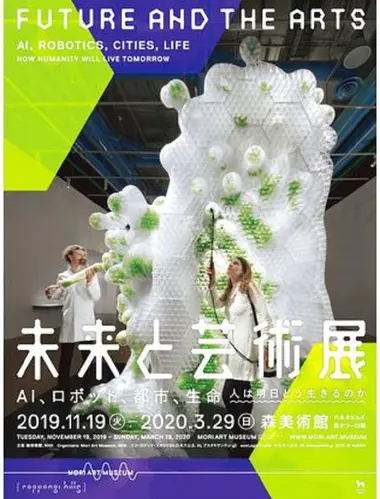 Surrealist painting - Influences and iterations in Japan
From December 15 2019 to April 25 2020, the Pola Art Museum in Hakone is celebrating Japanese surrealist painting. Founded by André Breton in the 1920s, surrealism, a literary and artistic movement, quickly spread abroad. The movement reached Japan when Breton's essay entitled "Surrealism and Painting" published in 1928 was translated into Japanese by the poet and painter Shuzo Takiguchi in 1930. Takiguchi was considered the most eminent Japanese surrealist, and is the instigator of the Tokyo surreal exhibition from 9 to 14 June 1937.
In addition to the works of European surrealist painters Salvador Dalí, Max Ernst, Giorgio de Chirico and René Magritte, the exhibition presents the works of the great Japanese surrealist artists, Harue Koga, Kotaro Migishi, Eikyu, Jiro Yoshihara, Tabaimo, Toru Narita and introduces a new development of this artistic movement in Japan.
Address: Pola Art Museum, 1285 Kozukayama, Sengokuhara, Hakone-machi, Ashigarashimo-gun, Kanagawa
Opening: From December 15, 2019 to April 5, 2020
Hours: open daily from 9:00 to 17:00 (last admission at 16:30)
Access: from Gora station accessible by the Hakone Tozan Railway line, take the sightseeing bus to the Pola Art Museum stop
Price: Adult: 1,800 yen (US $16.50)
Find more information on the museum website
Dogu and Haniwa: pottery and bronzes from Japan and China
The Okada art museum in Hakone will delight lovers of ancient art by exhibiting until March 29 an exceptional set of ceramics and bronzes from ancient China and the Jomon period. Over 80 ceramics, among which are emblematic pieces of Jomon ceramics: haniwa or funerary terracotta, and terracotta statuettes decorated with patterned ropes called dogu. A collection of Persian ceramics will also be on display to the public for the very first time.
Address: Okada Art Museum, 493-1 Kowakudani, Hakone-machi, Ashigarashimo-gun, Kanagawa, 250-0406
Opening: From October 5, 2019 to March 29, 2020
Hours: open daily from 9:00 to 17:00 (last admission at 16:30)
Access: Take the Izu Hakone or Hakone Tozan bus to the Kowakien stop, walk 2 minutes to the museum
Price: Adult: 2800 yen (US $25.75)
Find more information on the museum website
A Railway story in the sky
Something for train enthusiasts or densha otaku of all ages! You have the opportunity to discover the whole history of the Japanese railway and its culture for the very first time. To make this happen all of Japan's railway companies came together to design this unique exhibition; that includes the seven companies of the JR company, the two subway operating companies in Tokyo (Tokyo Metro and the Tokyo Metropolitan Transportation Office) as well as the private railway companies. Each of these organizations has loaned unique objects, never seen before by the general public. Of course, such a special event needs an exceptional setting! The exhibition is taking place at the heart of Tokyo City View, the observatory of the Mori Tower in Roppongi, and is appropriately named "A Railway Story in the Sky".
Address: Roppongi Hills Mori Tower 52F, 6-10-1 Roppongi, Minato-ku, Tokyo 106-6150
Opening: From December 3, 2019 to March 22, 2020
Hours: Open 10:00 to 20:00 and 10:00 to 17:00 Tuesday
Access: 4 minutes on foot from Roppongi Station on the Toei Oedo line or 5 minutes on foot from Azabu Juban station on the Toei Oedo line.
Price: Adult 2500 yen (US $23)
Find more information on the official exhibition website
The Ghibli studio: from Nausicaa to When Marnie was There
The large retrospective devoted to the history of the Ghibli studio is on this winter at the Iwate Art Museum. This traveling exhibition traces the 30 years of the creation of the most famous Japanese anime studio. Don't miss this deep-dive into the poetic universe of the Ghibli studios. A full-size Totoro, a real cat bus and monumental replicas of the various flying machines await you!
Address: 12-3, Matsuhaba, Motomiya, Morioka, Iwate 020-0866
Opening: From November 30, 2019 to February 16, 2020
Hours: Open from 09:30 to 18:00. Closed on Mondays
Access: From the East exit of JR Morioka station, take the Seinan Loop 200 bus and get off at the Iwate Art Museum stop
Price: Adult 1500 yen (US $13.80)
Find more information on the museum website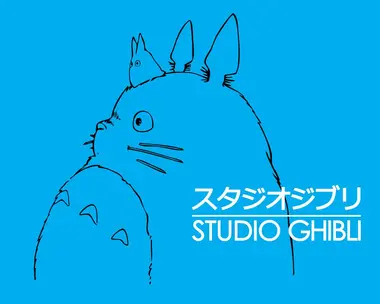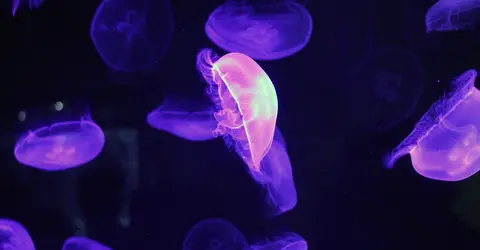 Snow and jellyfish
Finally, museums and art galleries are not the only ones able to offer you exceptional exhibits. Examples include the Sumida Aquarium, located on the 5th and 6th floors of the commercial center of the Tokyo Sky Tree, which provides an interactive art experience on "Snow and Jellyfish" until February 27, 2020.
This winter event takes place in a kaleidoscope tunnel made up of 5,000 mirrors, 50 meters long. This fantastic and unreal experience puts you in the heart of a snowy cityscape in which dozens of translucent jellyfish float around you, thanks to video projections. In this interactive installation, the content and decor vary and adapt to the movements of the visitor. Illusion and magic guaranteed!
Address: 5-6F, Tokyo Sky Tree Town Solamachi 1-2, Oshiage 1-chome, Sumida Ward, Tokyo 131-0045
Opening: From November 16 2019 to February 27 2020
Hours: Open daily from 09:00 to 21:00
Access: a few minutes' walk from Tokyo Skytree station on the Tobu Isesaki line and Oshiage station on the Asakusa metro line, Hanzomon metro line and Keisei Oshiage Line
Price: Adult 2050 yen (US $18.85)
Find more information on the aquarium website