What to do in an earthquake?
地震対策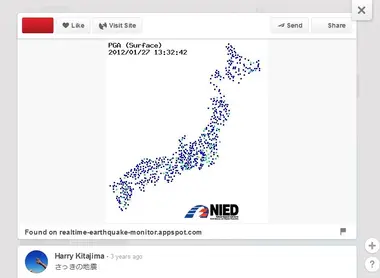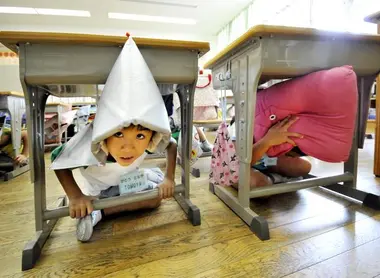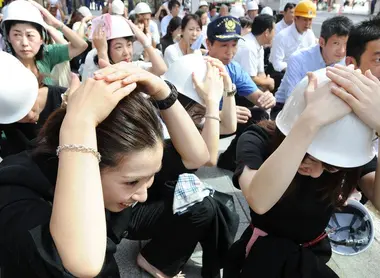 Stay Zen!
Knowing how to behave in case of a high magnitude earthquake is important in order to ensure your safety during a stay in Japan. Here is a short survival guide!
Earthquakes are very frequent events in Japan and always unpredictable. Here are a few common-sense reflexes to adopt depending on where you are. Stay Zen!
Inside a building
Main danger: falling objects.
Don'ts: panic and try to take all your belongings with you before fleeing the building.
The right reflex: get under a table or not possible, under the frame of a door, while you wait for the tremor to stop. If you have the time, also think about turning off any appliances that run on gas (stove ...) and open doors and windows, so as not to find yourself locked inside.
Outside, in the street
Main danger: broken glass falling from surrounding buildings.
Don'ts: take refuge near a building wall, for the reason mentioned above.
The right reflex: take refuge in an open space, ideally a square or a park. Other recommended tip - follow the flow of the Japanese, who know the nearest evacuation centers in an earthquake.
By the seaside
Main danger: the arrival of a tsunami.
Don'ts: try to escape by taking off in your car for example. The speed of a tsunami is incomparable with the usual means of transport. This will be a wasted effort.
The right reflex: take refuge on the highest attainable places on foot, such as a building, or in the case of a fishing village, the temple or the local shrine, often built on higher ground.
Assistance
Use the backup line of NTT: Japanese phone operators can leave a recorded message on the emergency line (171) to inform your family of your situation and facilitate searches.
All the themes of the city