Issey Miyake
Issey Miyake 三宅一生
Issey Miyake is a prominent Japanese fashion designer whose clothing is typified by futuristic geometrical lines, sculptedness, and bold use of color.
Miyake's Early Life
Issey Miyake was born in Hiroshima in 1937, so was seven at the time of the atomic bombing of that city. His mother died three years later from radiation poisoning.
Miyake showed an affinity and aptitude for art from an early age, and studied it throughout his schooling. Even while a design student at Tama Art University, a university in Tokyo, Miyake earned an honorable mention for his entries for two consecutive years in the Soh-en Prize, a prestigious award to seek new fashion talent.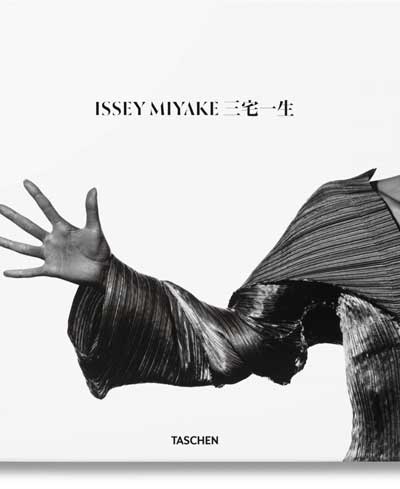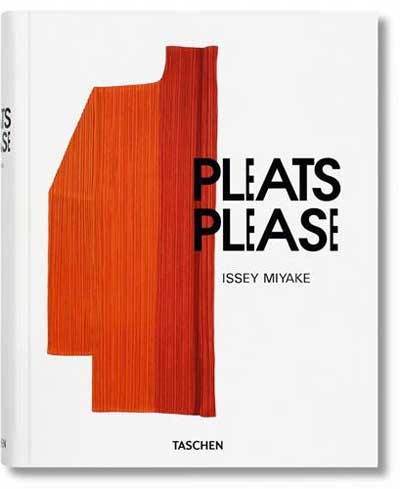 Miyake in Paris
Impatient with the lack of recognition afforded clothing design in Japan at the time, Miyake went to Paris in the mid-1960s where he undertook training at the Chambre Syndicale de la Haute Couture and then was an apprentice to Guy Larouche and then a dessinateur (sketcher of finished fashion items) at Givenchy.
Miyake in Japan
The fashion world during the 1960s was seeing a move from haute couture to ready-to-wear, and on his return to Japan in 1970, Miyake set up the Miyake Design Studio, and, in 1971 presented his first his ready-to-wear line of clothing for women in New York, and in 1972, in that year's Paris Fashion Week.
Miyake distinguished himself first by experimenting with innovative and unusual materials for fashion wear, such as plastic, hemp, and paper and, especially with paper, created a way of pleating fabric by which the fine pleats would firmly hold their shape in much the way just-folded paper does. This technique formed the basis for his defining Pleats Please collection launched in 1993.
The Miyake Magic
The magic of Issey Miyake's clothing lies in how it evokes a world of radically updated courtliness, with clothes that exude a grandiose presence yet without a hint of extravagance. While there is a strong theatricality about his designs, it is expressed in an essentially modern, uncluttered way, with an often asymmetrical silhouette that is nevertheless readily reducible to simple geometrical forms.
The use of color and pattern by Miyake in his clothing designs is bold, even if the colors themselves are not always strong. Many of his clothes do feature bold saturated colors, but even subtler colors are saved from insipidness by featuring in combination and in designs that eschew the finicky.
One of Miyake's most iconic creations is the black turtleneck sweater that the late Steve Jobs, former head of Apple, personally requested of Miyake and was always seen in.
Miyake Now
From the mid-1990's, Miyake gradually withdrew from direct participation in ready-to-wear design to give him time to focus on other projects, a major one being his line of perfumes.
Book Hotel Accommodation in Tokyo
Issey Miyake is an innovative Japanese clothing fashion designer whose unique use of materials and geometric approach have made him a giant of the fashion world.
All the themes of the city