Mount Fuji: a geological marvel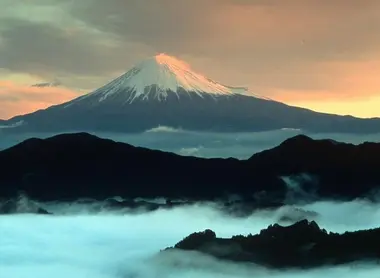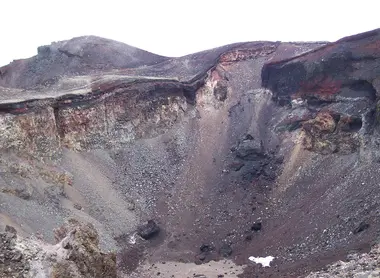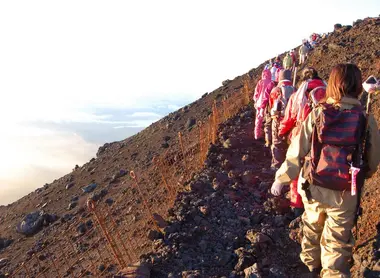 Stratovolcano at the crossroads of the plates
At 3,776 meters, Mount Fuji is the highest point in Japan Dormant for more than 300 years, the volcano is still active as a result of its exceptional geographic location. 
The geographic location
Mount Fuji is part of the Pacific Ring of Fire, an area of significant seismic and volcanic activity, which notably includes the entire archipelago of Japan. The volcano is at the crossroads of the Pacific, Eurasian, and Philippine tectonic plates. The activity of Mount Fuji is fueled by the phenomenon of subduction, that is to say, the plunge of the Pacific plate under the Philippine plate. Mount Fuji is the northernmost volcano in the volcanic arc formed by the Izu archipelago, southwest of Tokyo, on the main island of Honshu.
The base of the mountain measures 50 kilometers in diameter, and its crater, is between 500 and 700 meters in diameter.
The formation of the volcano
Mount Fuji is what is called a stratovolcano, or composite volcano, whose structure is composed of lava flows, ash, and other elements accumulated over eruptions. It is a so-called "gray" volcano, whose eruptions take the form of clouds of volcanic ash.
Its quasi-symmetrical conical shape is the result of explosive eruptions that have occurred during different phases, over several hundreds of thousands of years. The last phase, 10,000 years ago, saw the present volcano "Shin-Fuji" form over the top of the old volcano "Ko-Fuji". Mount Fuji as we know it today is therefore a relatively young volcano.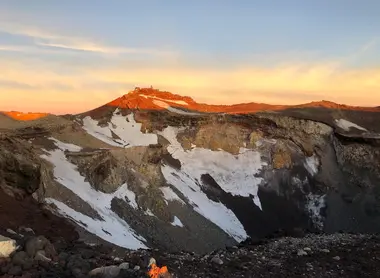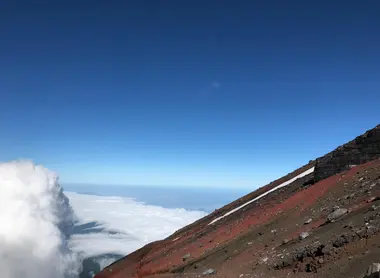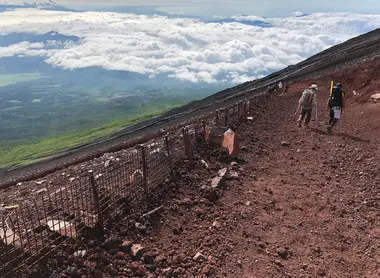 recent history
Sixteen eruptions have been recorded over the past twelve centuries. Twelve of them occurred between the years 800 and 1083. This period of intense activity was followed by long inactivity of more than four centuries, until 1511.
Mount Fuji's latest eruption
The last revival of the sacred mountain dates back to the beginning of the Edo period (1603-1868), during the winter of 1707-1708. Occurring less than two months after a powerful earthquake, this "great Hoei eruption" formed the crater of the same name, located halfway up the slope, on the south-eastern slope. Although there was no lava flow then, volcanic ash and scoria were projected as far as Edo, the old Tokyo, some 100 kilometers away.
Tomorrow, more eruptions?
For more than 300 years, the volcano has been dormant. Mount Fuji is considered still active with low eruption risk. Nevertheless, some specialists fear a new eruption, especially since the powerful earthquake that occurred off the coast of the Tohoku region in March 2011.
Thus, preventive measures have been put in place by the Japanese Meteorological Agency to protect and evacuate the population living around the volcano in the event of an eruption. Nearly one million people live within a radius of 30 kilometers around Mount Fuji. An eruption would also impact roads and infrastructure in the area. But the risk remains too low to discourage the more than 280,000 hikers who challenge the slopes of the volcano each year.
All the themes of the city