Stone Lanterns in Japan
Stone lanterns: read a guide to Japanese stone lanterns (ishidoro) found in Japanese gardens, as well as Japan temples & shrines.
Japanese Gardens: Stone Lanterns to Light up a Garden 石灯籠
Mark Brazil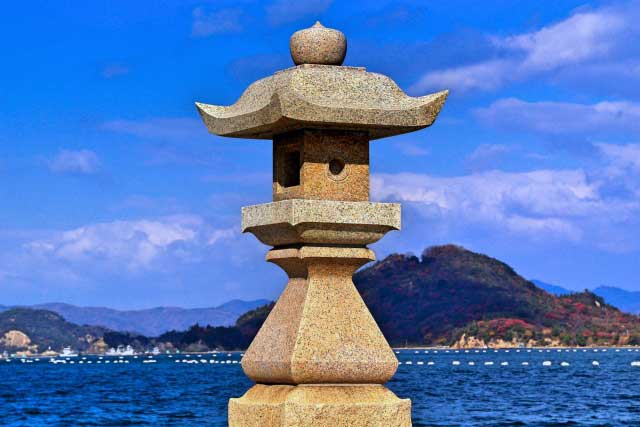 Japanese stone lantern
Traditional Japanese gardens, or Nihon teien, are to be found in major cities, at temples, shrines, and castles, and at the homes of the wealthy. There are many throughout the country, but three in particular are renowned as the three great gardens of Japan (Nihon Sanmeien): Kenroku-en in Kanazawa, Ishikawa Prefecture, Kairaku-en in Mito, Ibaraki Prefecture, and Koraku-en in Okayama, Okayama Prefecture. If you are interested in gardens and have a chance to visit any one of these then it will be a pilgrimage well worth the undertaking.
Various features crop up repeatedly in Japanese gardens including: an enclosure formed by a hedge, a fence or a wall of traditional materials, within which there will be arrangements of rocks or stones; real or representational water; a bridge or stepping stones over the water; paths leading to a pavilion or a tea house; and one or more stone lanterns. Stone lanterns, or Ishidourou, serve to add to the balance, harmony, and enduring nature of the garden and have become almost iconic in their significance, and are now popular items even among western gardeners.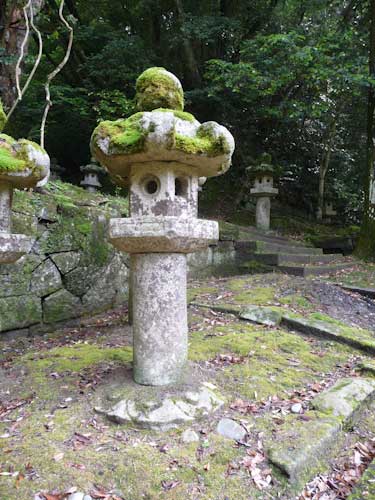 The solid, stout pedestal supports the typical elements of this stone lantern at Daisho-in, Hagi. The lipped openings can be screened with paper, through which votive lights shine, and in some examples a round aperture (representing a full moon) is matched on the opposite side by a crescent moon opening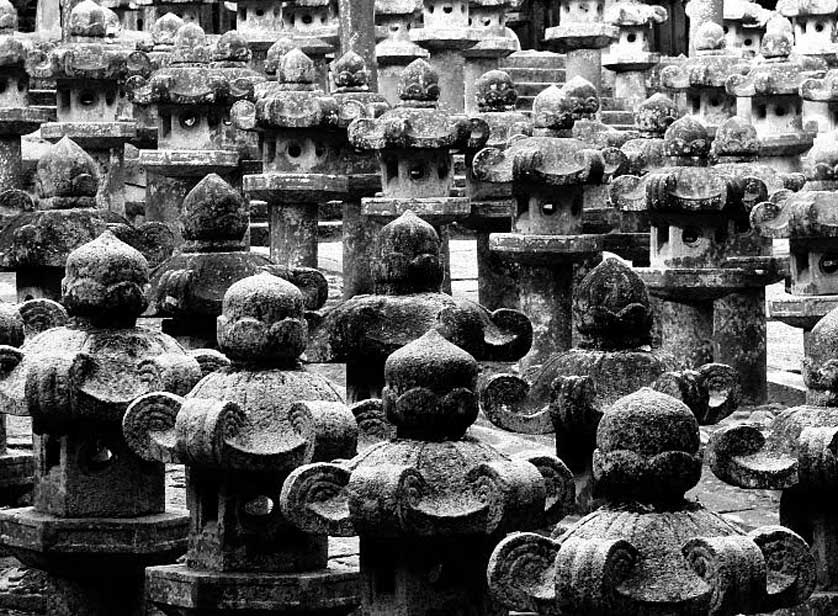 Ranks of stone lanterns at Daisho-in, Hagi, form pleasing patterns by daylight, and are magical when lit at night
Gardens were not, however, the origins of these lanterns. They were first used as votive lights. They were introduced to Japan from China via Korea at some time during the 6th century as part of the arriving Buddhist tradition, with the light held in the lamp representing the teachings of the Buddha that help overcome the darkness of ignorance.
As such the lanterns represented important symbolic offerings to the Buddha. Their significance as a votive offering was transferred into Japan's native Shintoism and they began to appear at shrines too. They were eventually adopted not just as votive lights, but also as more practical lanterns to light the precincts of shrines and temples.
From the 16th century onwards, the value of such lanterns was recognized by the secular community, and they were adopted by masters of the Japanese way of tea, who included them in tea gardens to light the way, and by the wealthy owners of private residences.
During this period designs specially made for gardens began to appear, and granite lanterns are now a fixed feature of the Japanese garden. Some of the earliest votive stone lanterns still exist, with the oldest, at Taima-ji, in Nara, dating back some 1,300 years to the Asuka Period, and more than a hundred from the Kamakura Era (13th century) survive, mostly in the region of Kyoto.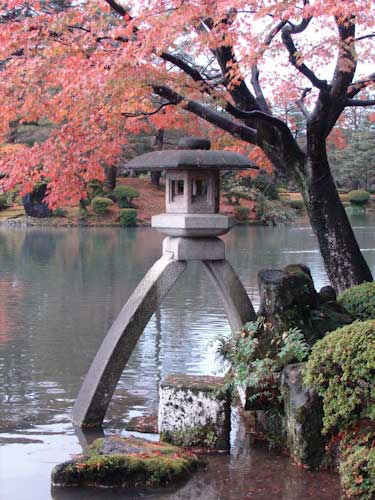 In Kenroku-en, Kanazawa, this distinctive stone lantern with twin pedestals of differing lengths has become an icon of the city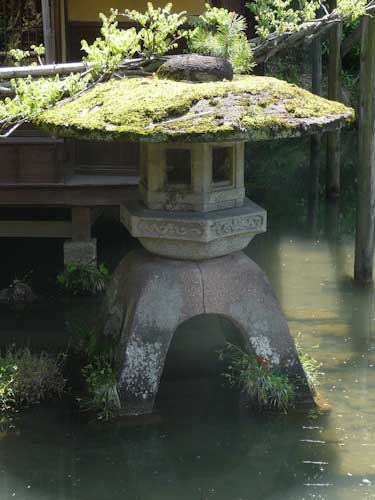 Also in Kenroku-en, Kanazawa, this distinctive, squat stone lantern stands in water
Stone lanterns are typically made in six parts that simply rest on top of each other: a pedestal, a shaft, a middle platform with a light compartment, a roof, and a roof apex decoration. Three styles of lantern are typical today: Taima-ji style lanterns are tall and elegant, Korean temple style lanterns have short shafts and large middle platforms and light compartments, thus they appear lower and broader, while garden-style lanterns are creatively shaped in ways not found at shrines or temples.
The most iconic of these is the Kotoji-tourou in Kenroku-en, a particularly elegantly formed lantern, and one that is beautifully placed beside a lake. Kotoji-tourou appears repeatedly in guidebooks and images of Japan for very good reason, few can come close, and none equal it in grace and style.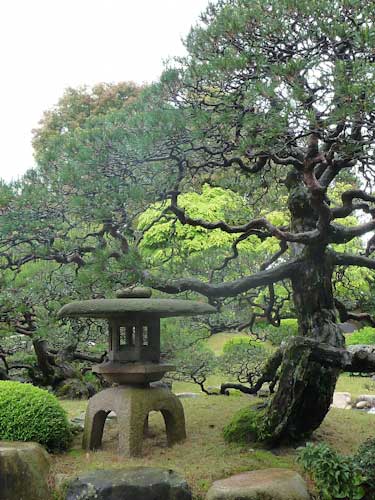 A broad capped stone lantern in the garden of the Kikuya House, Hagi, has an unusual four-legged pedestal, echoing that at Kenroku-en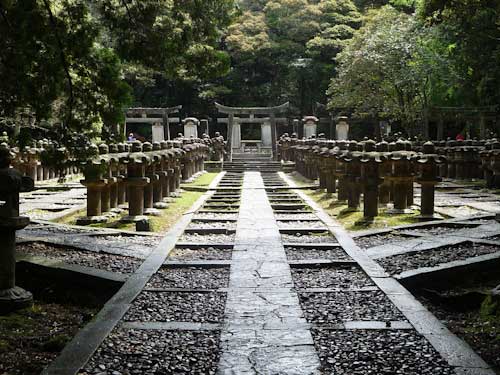 Ranks of stone lanterns at Daisho-in, Hagi, Yamaguchi Prefecture

Related Japan Articles
Japan House & HomeJapan Seasons
Japan WeatherJapan's Natural History
Japan RainfallRain Chains
Japanese Gardens
All the themes of the city