Mujin Hanbaisho, shops without a clerk
無人販売所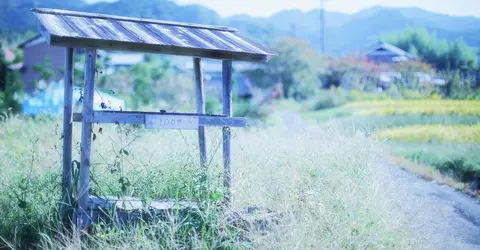 Complete honor system
In Japan, Mujin Hanbaisho is an institution. Free of employees, these street stands are entirely based on an honor system, and honesty is the key to this business... Only in Japan!
Trust as a motto
Taking the form of a street stall, mujin hanbaisho is a veritable institution in Japan. There are as many of them in the city as in the countryside, and their success is based on a simple principle (but not necessarily apparent at first glance): trust in the community.
Indeed here, there is no seller or cash desk. The objects are exposed to the view of all, and those interested will only have to slip the sum indicated on the label into a piggy bank provided for this purpose.
Curious? The concept, however, appeals to many Japanese. In particular, the mujin hanbaisho are renowned for their super competitive prices.
Ranging from 20 yen to 1,250 yen ($.15-10/.10-9.50€) on average per item, the prices at these points of sale are more than advantageous. A direct consequence of the absence of staff is not to displease the stand owner, who will generally find his display empty and his piggy bank full to burst at the end of the day.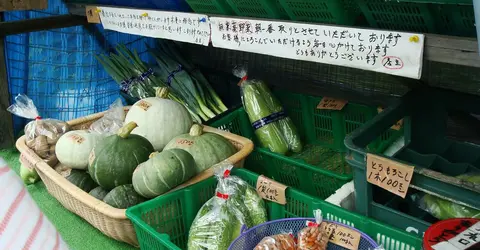 The different types of mujin hanbaisho
Although most mujin hanbaisho specializes in fruits and vegetables, there are plenty of stalls without vendors in Japan. And from food and decorative items to clothing and fashion accessories, there's always something to catch your eye at these highway stands.
See also : Fruit growing in Japan.
Fruit and vegetable stalls
Usually located very close to the fields from which they draw their stock, the fruit and vegetable stalls are the most common type of mujin hanbaisho in the archipelago. They are usually found in the countryside (although some ''green'' neighborhoods in large cities are also home to them), where they welcome both seasonal fruits and vegetables and local productions of fruit juices or alcoholic beverages.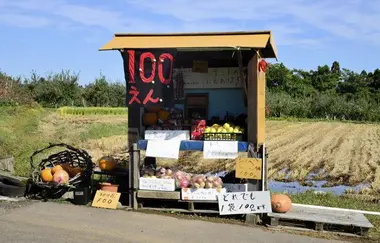 If the product is paid here per unit as in any good mujin hanbaisho, be aware that more and more producers can also prepare small sets of several pieces. The latter will then be left available to customers like any other product, for a few more yen.
If fruits and vegetables dominate the market of street stalls in the countryside, in town, the stalls of fashion accessories are on the rise. They are usually found in front of shops in small neighborhoods, and they sell jewelry and clothing as well as shoes and handbags. The pieces are generally unique, and their prices are similar to those displayed in thrift stores or second-hand stores.
In Tokyo, for example, the Meguro district is particularly popular with this kind of mujinhanbaisho.
Read also : Three second-hand shops in Japan.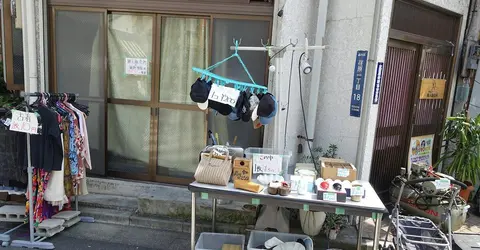 All the themes of the city