Summer festivals in Japan
夏の日本の祭り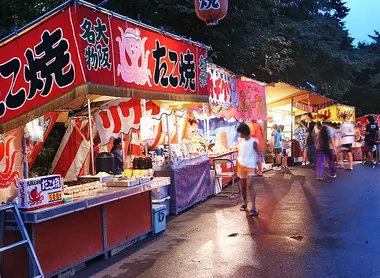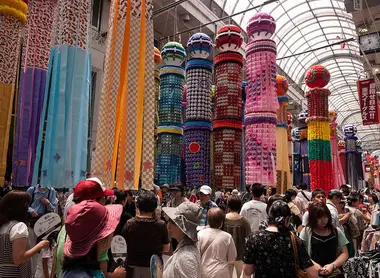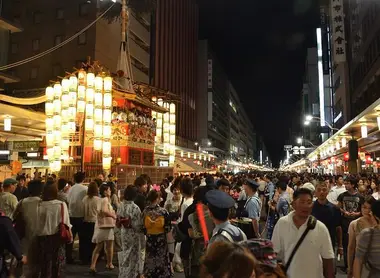 Japanese Matsuri: how to party during the summer in Japan?
Japan is a country that has many festivals and festivals throughout the year, but it is during the summer months that most take place and these are also the most spectacular. Here's our short guide to summer matsuri and events not to be missed!
The biggest matsuri and traditional summer festivals
On the menu for summer matsuri: processions, fireworks, and yukata (light kimono). The traditional festivals are very important events for the Japanese, and they are a good opportunity to get together with family and friends. Matsuri often has religious backgrounds, but are also quite simply the occasion to have fun, to watch fireworks, or to taste the food of the numerous stands. Summer and its climate is, of course, the perfect time for these outdoor celebrations.
Here are some of the most renowned matsuri and traditional summer festivals throughout Japan:
Gion Matsuri in Kyoto
The Gion Matsuri is a major event in the city of Kyoto. This traditional celebration takes place throughout July, but the most important procession is held on 17th July in the center of the city. The 33 huge Yamahoko floats parade, and the Japanese then joyfully invade the streets, dressed in yukatas and geta (wooden clogs).
Tenjin Matsuri in Osaka
On 24th and 25th of July, the Tenjin Matsuri is held near the Tenman-gu shrine. A boat festival where 3000 people dress up in costumes from the Edo period (1603-1868), during the evening a large fireworks display takes place.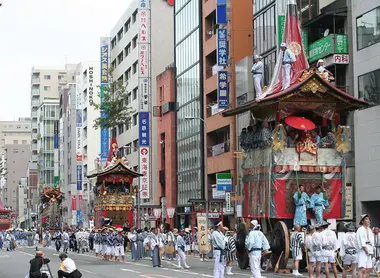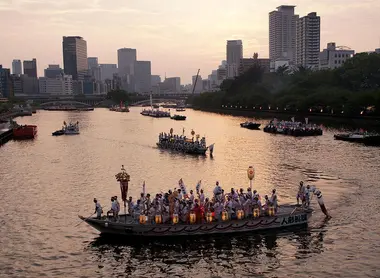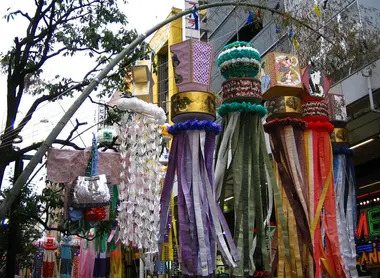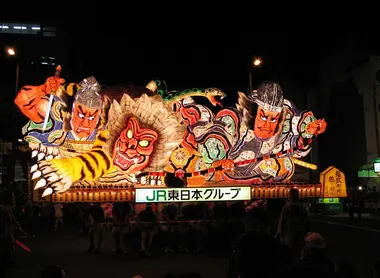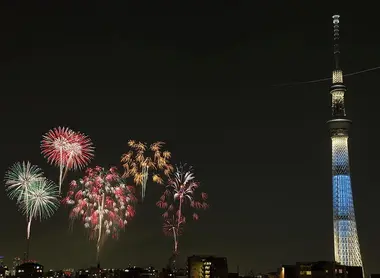 Tanabata Matsuri in Sendai
The Tanabata Matsuri in Sendai takes place on 7th August. Tanabata is celebrated all over the country and it is the feast of the stars. Sendai celebrations include magnificent giant sasatake decorations. Dances, musical shows, and fireworks are all on the program.
Nebuta Matsuri in Aomori
The Nebuta Matsuri in Aomori is very popular and attracts many visitors, from 2-7 August in Aomori, a city in the Tohoku region. Wood and bamboo structures are covered with paper, then painted by hand and give birth to historical figures, samurai and legendary beasts. Mounted on floats, the structures, called nebuta, are illuminated. The festival ends with a large fireworks display on the 7th of August.
Sumida River Fireworks Festival in Tokyo
This festival is a tradition that has been celebrated since the Edo period. It takes place on the last Saturday in July. It is a competition between different pyrotechnic groups, who therefore compete to present the most beautiful colorful explosions. To see the fireworks, the best spots are near Sky Tree or Shioiri Park.
There are of course a multitude of other traditional celebrations, each medium and large city organizing its own matsuri. Do not hesitate to inquire about those in the city where you are during your stay in the summer months.
How to enjoy a festival in summer?
To participate in a Japanese matsuri, you can wear a yukata, which is a light kimono (for men, women and children) perfect for summer. Also bring a fan (uchiwa), essential for Japanese summer heat.  
Be prepared to travel a few leagues if it is a matsuri with processions, and provide cash to make you happy (especially with food!).
A Japanese festival is the ideal place to taste different typical dishes, street-food or sweets. During a summer festival, kakigori, ice crushed with syrup, is a perfect treat. You can also enjoy a ringo-ame, the Japanese equivalent of a candy apple, or with a "choco-banana", an iced banana dipped in chocolate.
To eat on the go, you will not miss the classic matsuri, namely takoyaki, yakitori, taiyaki, or yakisoba.
All this goes very well with a Japanese beer, which you can find on many stands (or at the nearest konbini!).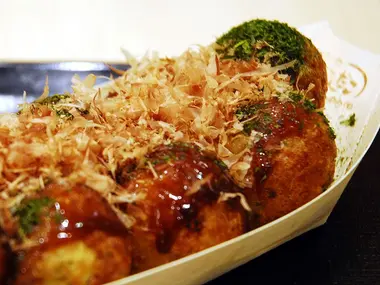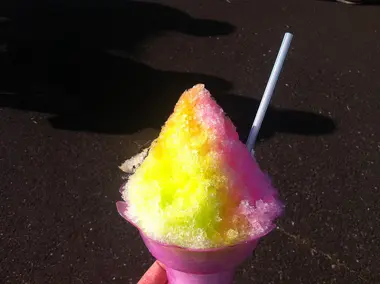 Music festivals
Finally, in addition to traditional matsuri, summer in Japan is also an opportunity to participate in other festivals, especially music.
On the music side, we recommend the excellent " Fuji Rock Festival ", for music lovers. Over 100,000 people attend each year, for three days, 21st, 22nd & 23rd August.
The " Summer Sonic "  music festival is the other big music festival in Japan. It takes place alternately in two different places, in Osaka and Chiba, generally held at the beginning of August.
All the themes of the city