Yoko Ono
Yoko Ono 小野洋子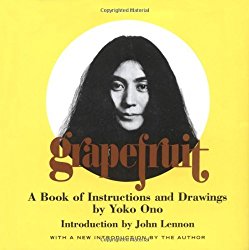 Yoko Ono (February 18, 1933)
born in Tokyo
Japanese avant garde artist
Most famous as Beatle John Lennon's wife
Peace activist
Yoko Ono is unfairly imprinted in the mind of much of the West as John Lennon's eccentric hanger on. However, she was much more than this.
Born in the most privileged echelons of Japanese society, Ono was a sophisticated, go-ahead, highly talented person in her own right who displayed her creative flair from childhood.
Yoko Ono has a distinguished lineage. Her billionaire maternal grandfather, Zenjiro Yasuda, founded the Yasuda Bank, and her paternal great-great grandfather was of imperial descent and a member of a family that was active in overthrowing the old Shogunate in 1868.
Ono attended the highly exclusive Peers School in Tokyo where she was classmates with the present Emperor of Japan.
After some tribulation at the end of WWII, the family moved to New York where Yoko revealed her underground tendencies putting her somewhat at odds with her high-flying parents.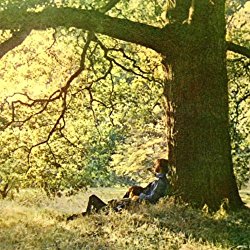 Throughout the 1950s and 1960s, she, along with her first husband, a Japanese music student, made a name for herself on the New York art scene. Her life, however, was characterized by tribulations, mainly of love and money, which went as far as her being confined to a mental hospital in Tokyo in 1962.
She had her first child, Kyoko Chan Cox, in 1963, with the man who came from New York at the behest of a friend to release her from the hospital.
Upon her return to New York in 1964 she joined the Fluxus art circle. Among her influences was said to be the work of another Japanese female artist, Yayoi Kusama.
In November 1966 she, along with husband Tony Cox, had achieved such renown that John Lennon stopped by on an exhibition she had been invited to stage at the Indica Gallery in London.
By 1968 a mutual attraction had developed between Lennon and Ono to the point of his divorcing Cynthia and Ono finally splitting up with Cox.
From then on Ono collaborated with Lennon musically, bringing a taste of the avant garde to rock.
After marrying in March, 1969, their next three years were marked by extraordinarily seminal collaboration between the two.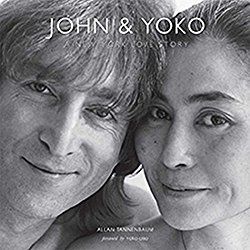 1970's twin albums Yoko Ono/Plastic Ono Band and John Lenon/Plastic Ono Band are the most famous products of Lennon's and Ono's collaboration, and Yoko Ono/Plastic Ono Band, in particular, is cited by many as a founding statement of the punk movement.
They had a son, Sean, in October 1975, bringing the somewhat alienated couple back together.
Ono was by Lennon's side when he was murdered in December 1980 outside his apartment in New York.
Yoko Ono has continued contributing artistically to the world, and promoting peace initiatives.
Yoko Ono: read a short biography of Yoko Ono, one of Japan's most famous avant garde artists, and the famous former wife of John Lennon.
All the themes of the city