Visit the Best Plum Blossom Spots in Japan by Rail

February blooms in Tokyo, Kyoto and Mito
Our thoughts on the best plum blossom spots in Japan, and how to get there by rail.
To many in the Northern Hemisphere, February is the last leg of winter, one final push before spring finally comes. In Japan, however, February is when the first signs of spring start to appear!
Traveling in February is a great way to skip the flower viewing crowds of April, but still get to see the beautiful pink blossoms that Japan is famous for.Ume, or Japanese plum trees, bloom in mid-February, with hardy pink blossoms in many shades. They last several weeks, so you'll have plenty of opportunities to see them. Here is a selection of Japan's most famous spots for ume blossoms.
Hanegi Park - Tokyo
Located in Setagaya-ku in Tokyo, Hanegi Park is well-known in the capital district for its more than 600 plum trees! Every year from mid-February to early March, Hanegi Park also has a plum blossom festival.
From JR Shinjuku Station, it's a supplemental ¥190 ride on the Odakyu line to the aptly named Umegaoka Station (meaning "plum hill"), and Hanegi Park is just a 5-minute walk away.
Kitano Tenmangu - Kyoto
A large Shinto shrine in northwest Kyoto, not too far from the Golden Pavillion, Kitano Tenmangu is the most famous spot in the ancient capital for plum blossoms. On your way, you can rub the cow statues for good luck with intellectual endeavors, or pay a visit to the sleepy, over-looked geisha district of Kamishichiken.
From JR Kyoto Station, take express bus 101 to Kitano Tenmangu (¥230).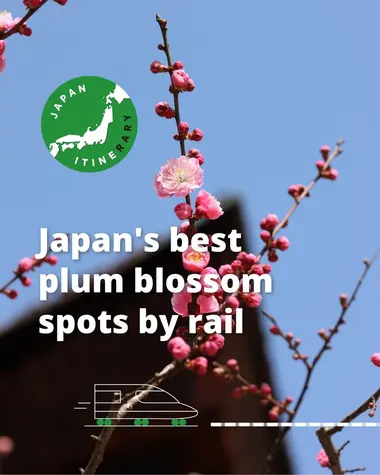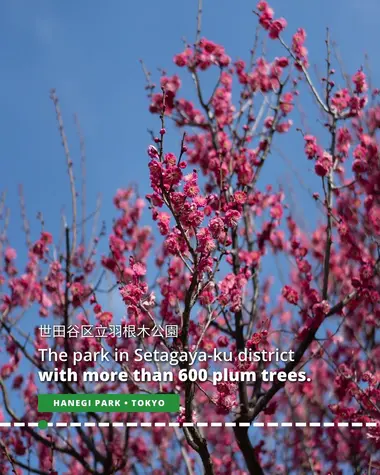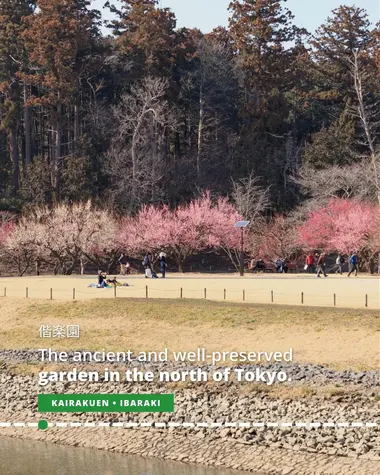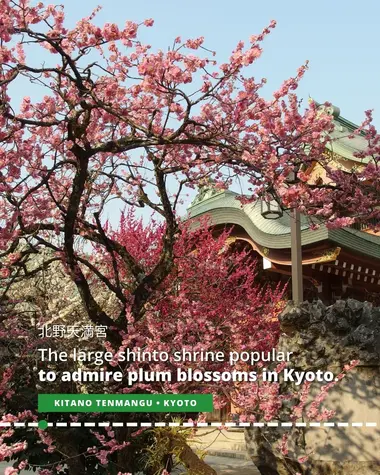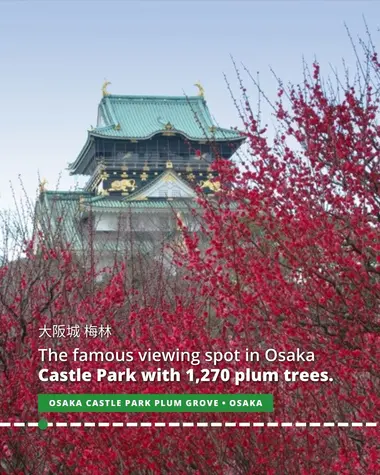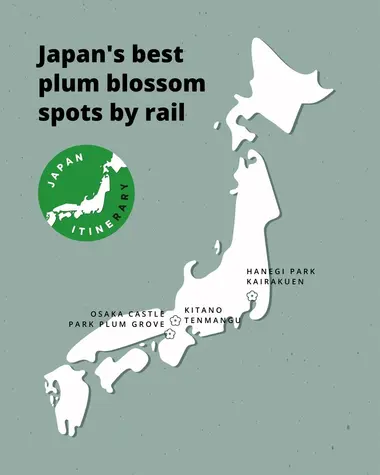 Kairakuen - Ibaraki
Kairakuen, located north of Tokyo in Ibaraki Prefecture, is one of Japan's top three most noted gardens. Even if you are not in search of pink blossoms, this ancient and well-preserved expansive garden is well worth a visit!
Use your Japan Rail Pass for the one-hour ride north of Tokyo to Mito Station. During plum blossom season there is a special train line that runs from Mito to Kairakuen Station.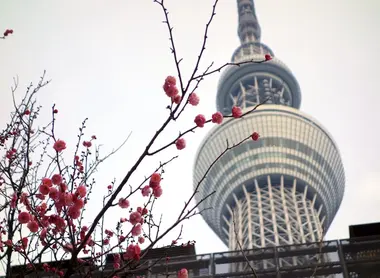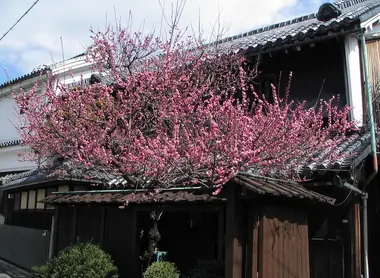 Go plum blossom-viewing with a Japan Rail Pass!
All the themes of the city