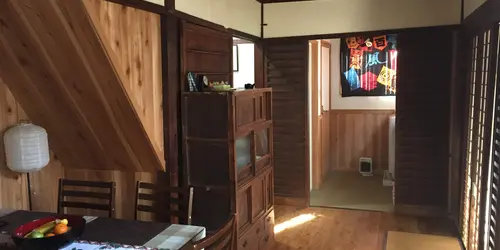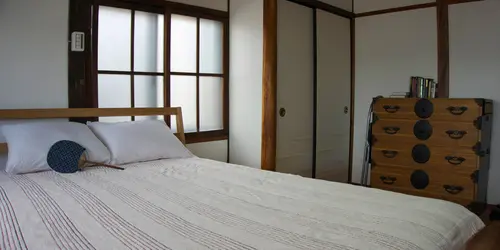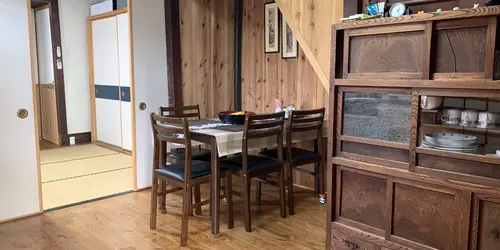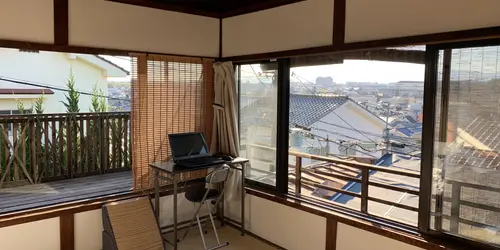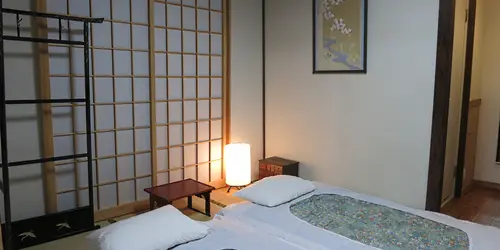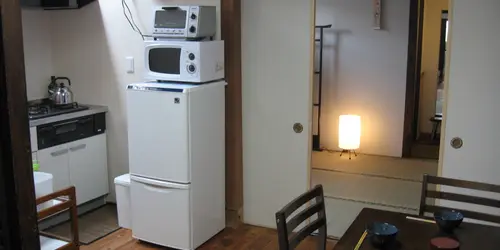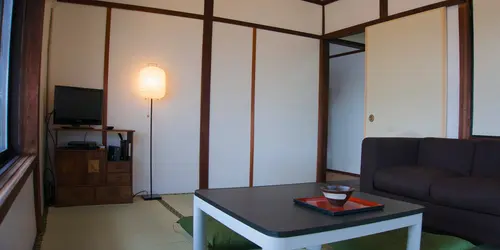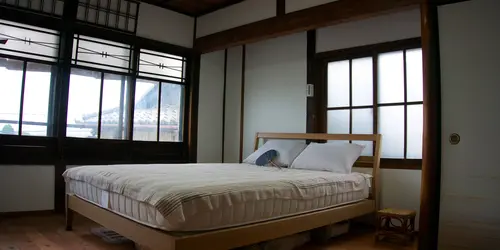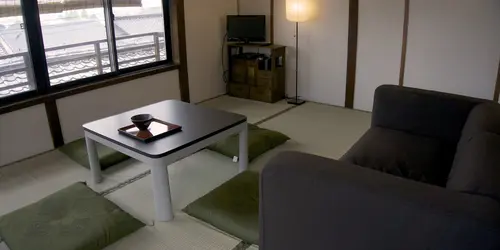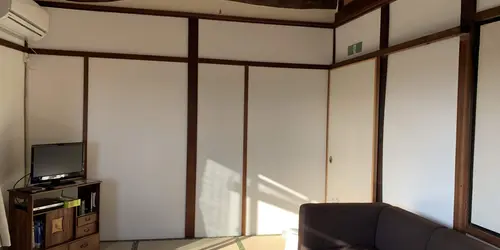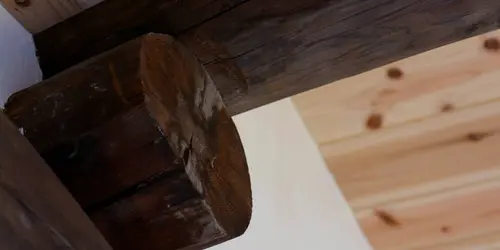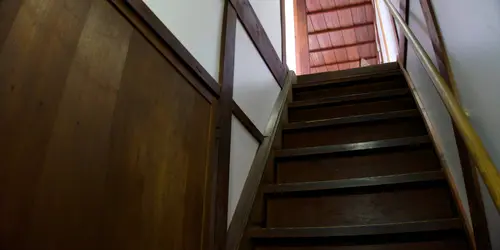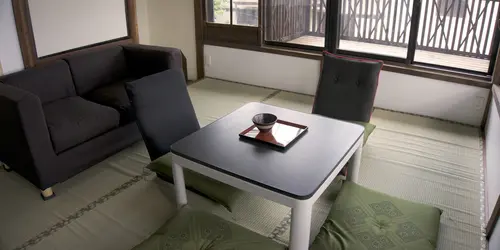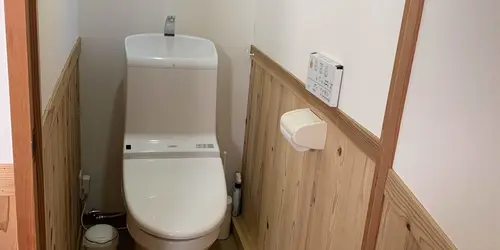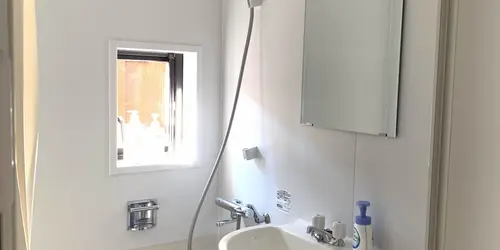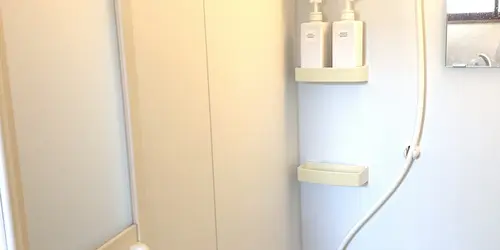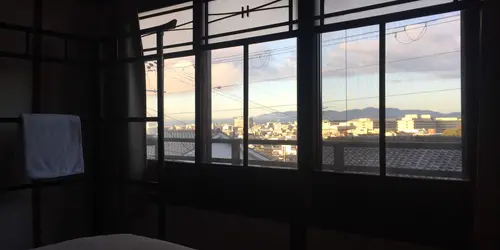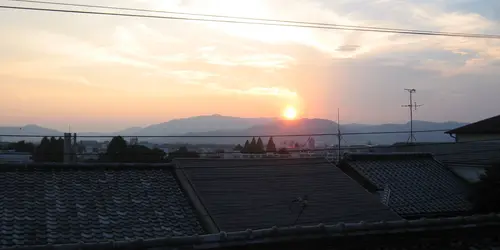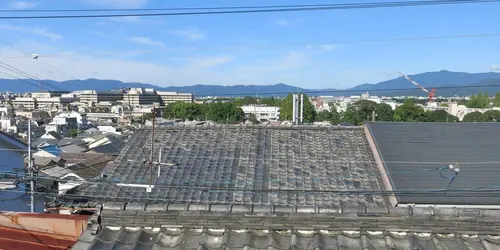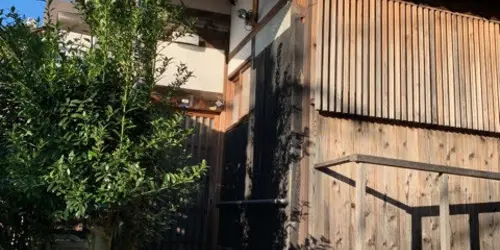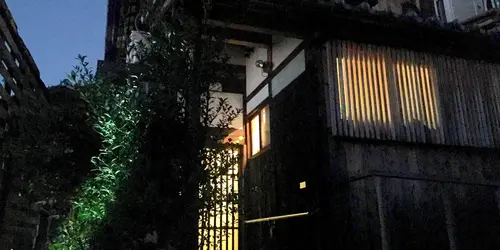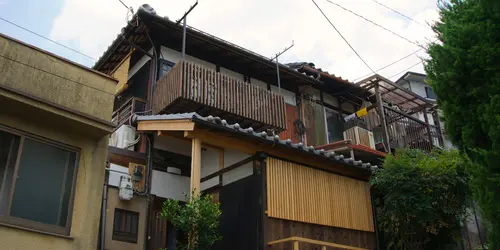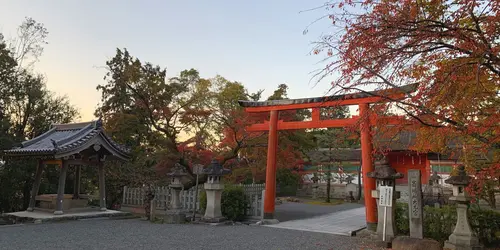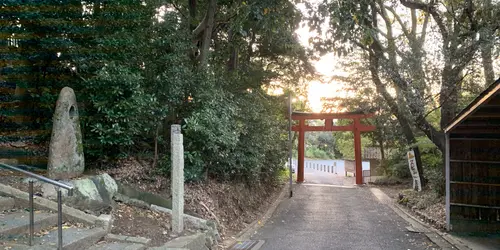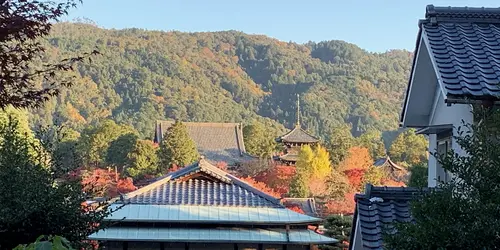 Munetada
Built in 1928 on the slope of Yoshida hill, Munetada house is at the heart of a picturesque residential area whose tranquil streets have been used as a setting by film companies. The south-facing house has been completely renovated, preserving its traditional character while adding modern comfort and insulation. From the balcony, drink in hand, you can watch the day fade behind the mountains in the west.
Description of the house
On the ground floor, there is a kitchen / dining room, Japanese bedroom (two futons) with sliding windows, western-style bathroom, restroom and shower room as well.
Upstairs, there is a Japanese room with tokonoma and balcony, and a western bedroom with a double bed. Both rooms have a row of windows looking out over Kyoto.
Only houses certified as traditional machiya can offer holiday rentals in this area, and Munetada House is one of the few that are licensed to do this.
Please note: owing to its wood construction, we are obliged to make this a strictly non-smoking house.
The neighborhood
The house is just a few metres from Yoshidayama Park and the captivating shrine buildings nestled among its trees. A short stroll will take you along shady lanes to Kurodani and Shinnyodo temples. Further on, Ginkakuji and the Philosopher's Path are 20 minutes' walk away. Take another direction and you are soon among the bustling streets around Kyoto University. The Heian Shrine is a 15-minute walk to the south.
Local shops and a public bath are close by, and the nearest supermarket is a 10-minute walk. The last 50 meters of the approach are up quite a steep hill, making it unsuitable for children's buggies or those with mobility problems.
Plans and equipments
Equipment
Bathtub
Shower
Kitchen
Fridge
Washing Machine
Coffee Machine
Toaster
Table Ware
Kitchen Ustensil
Microwave
Electric Kettle
TV
DVD Player
Balcony
---
Floor plan
---
Location of the house
Yoshida
In the area
License number
: M260011524
---
Frequently asked questions