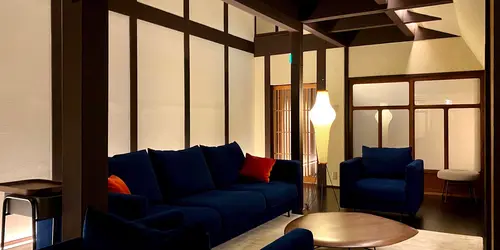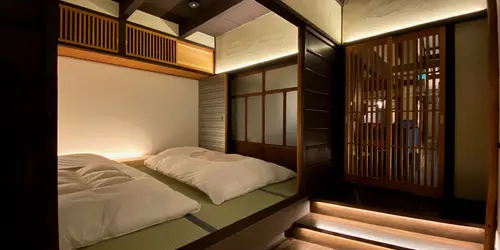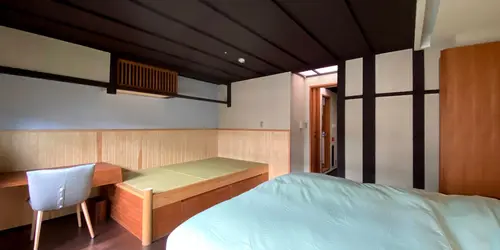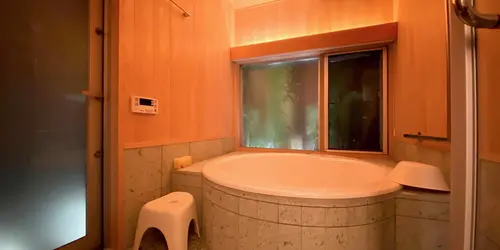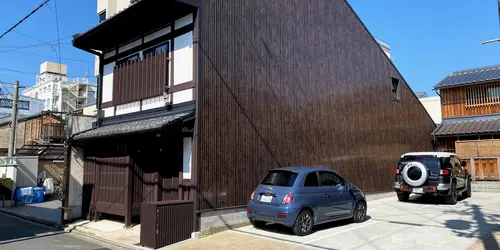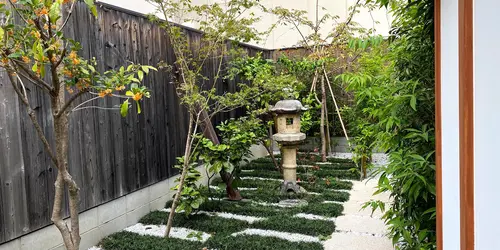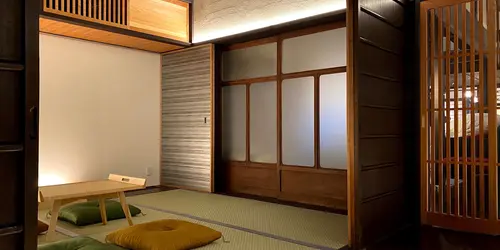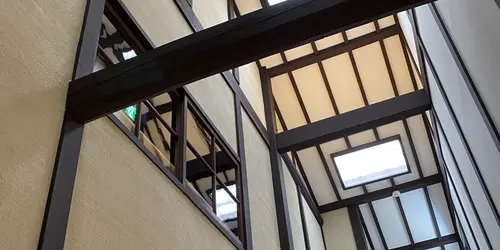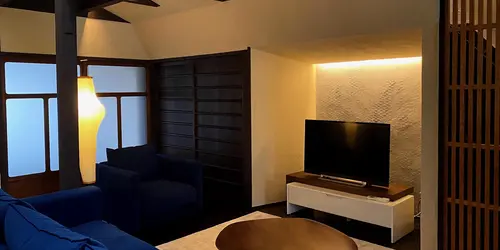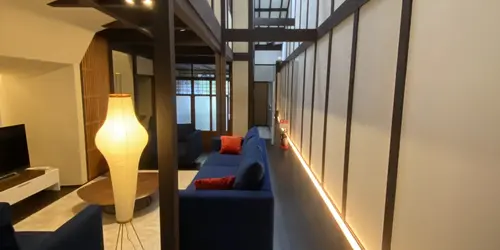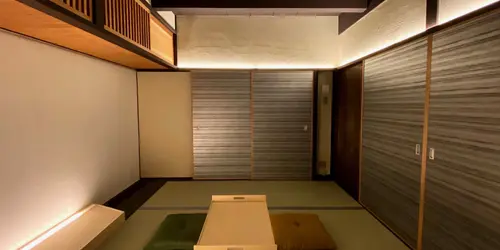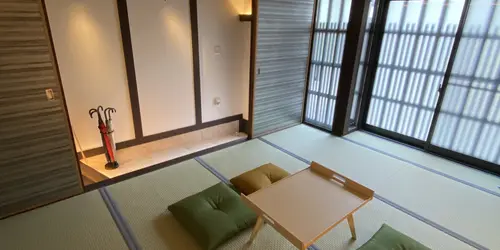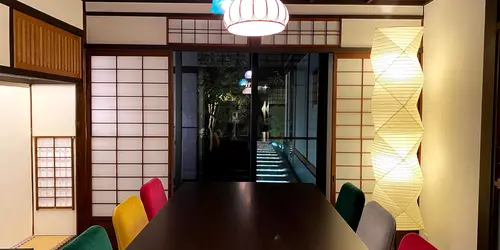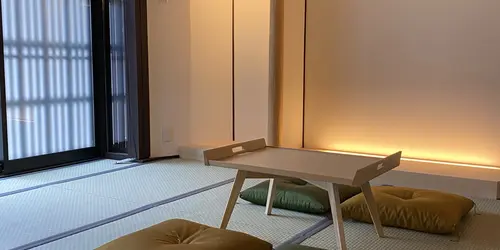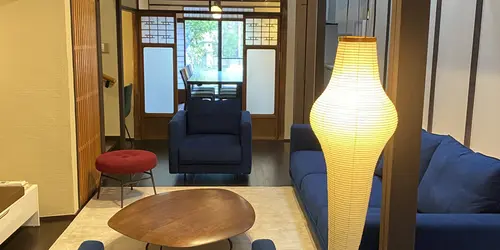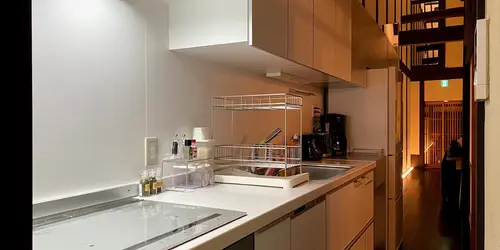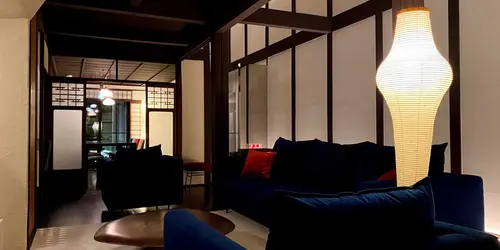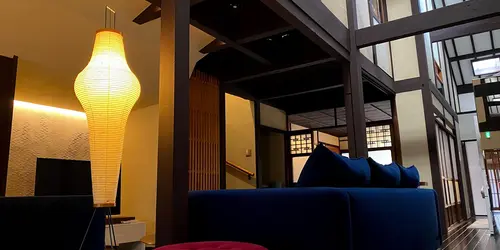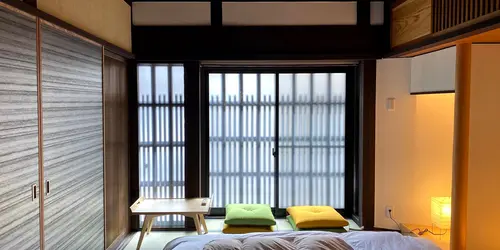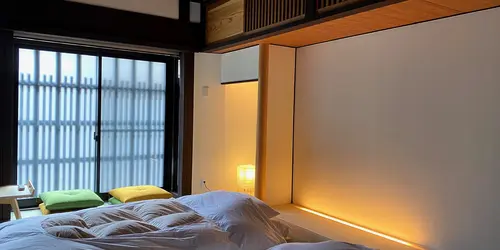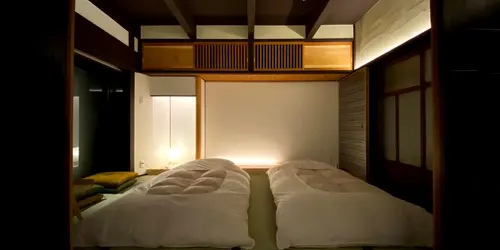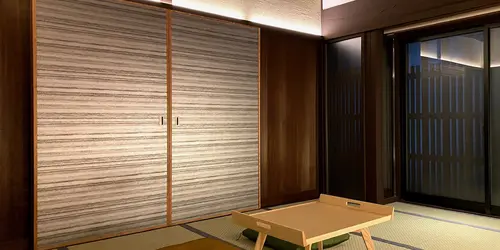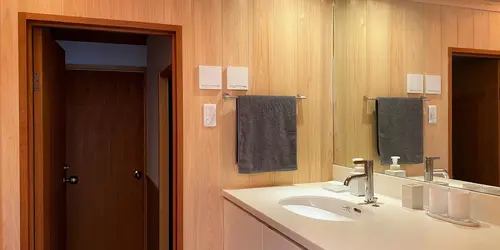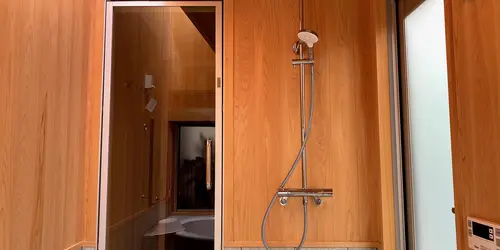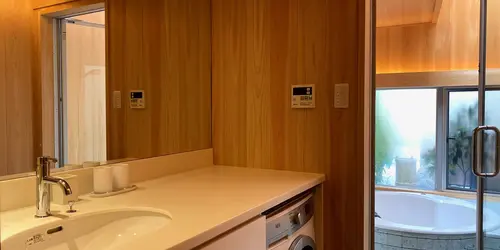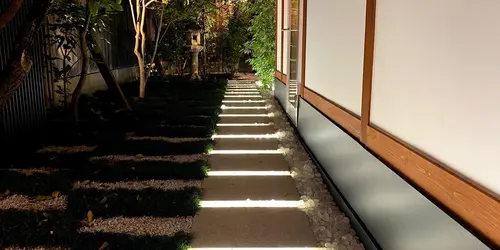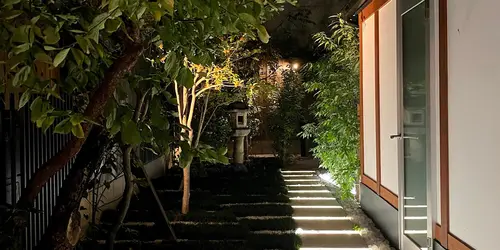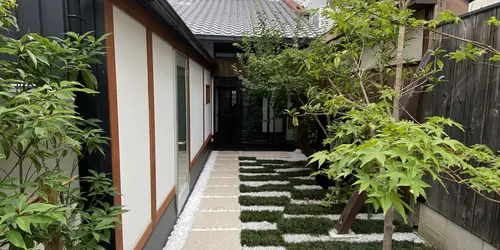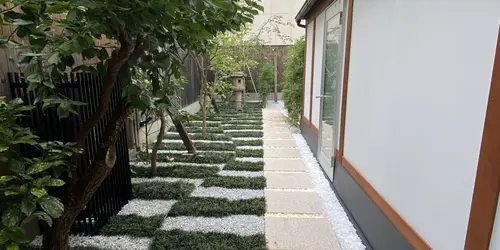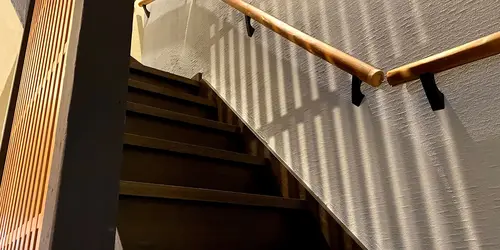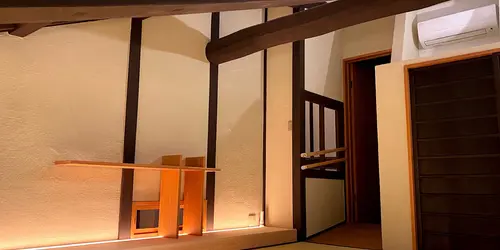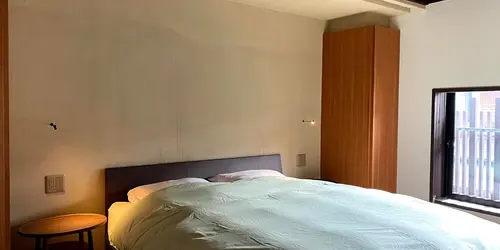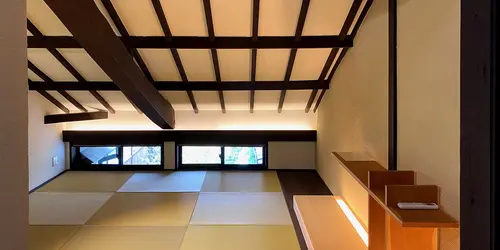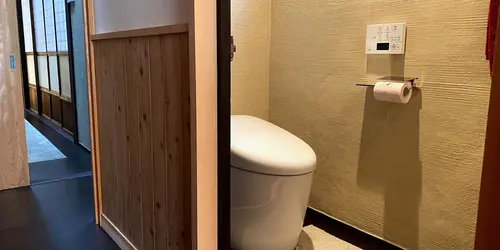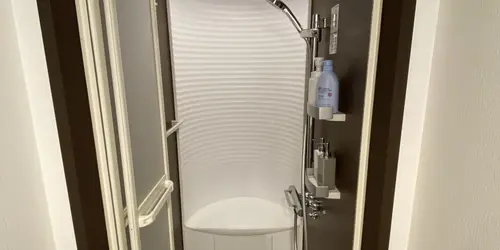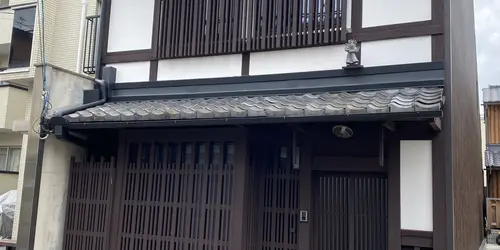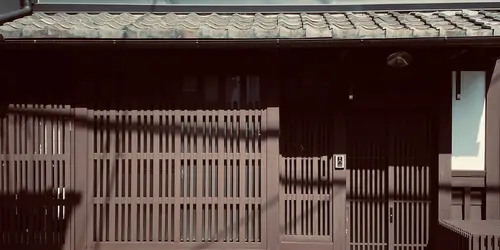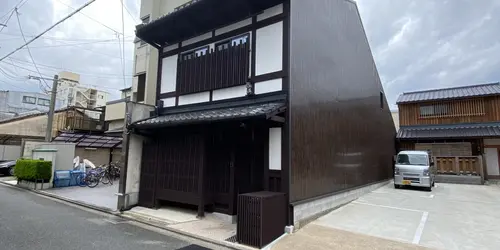 Sankoku Bashira
Sankoku Bashira is a spacious property, rich in Japanese style yet incredibly comfortable. The name of the house means "3 black pillars", as this spacious 140 sq. meter, two story traditional Kyoto machiya has a unique feature of 3 large main structural pillars. It also has all the typical characteristics of a machiya (a town house inhabited by a trader or a craftsman) that will delight architecture lovers.
Description of the house
The house was an old workshop built in the 12th year of the Taisho era (1922) and fully reformed in 2020 by a special team of a Tokyo architect, Kyoto contractor, and French owners in a spirit seeking both to preserve its architectural characteristics and give a wa-modern atmosphere.
-Lengthwise wooden construction
-Smoke shaft (hibukuro) : more than 7m high, with skylights and wooden beams
-Shop area (mise no ma) : the front tatami room on 1st floor
-Guest room (zashiki) : with tokonoma (current dining room)
-Working room (sagyou jo) : the tatami room on 2nd floor
-Wooden sliding doors (mairado) : fusumas and shojis
-Protruding lattice (koshi)
-Japanese style rear garden with cherry, maple and mandarin trees.
The house has three bedrooms, two bathrooms and two toilets (one on each floor of the property), a very functional kitchen, spacious living and dining room with a TV.
One bathroom has a stylish Japanese bathtub looking out into the garden, and the second is a shower room on the second floor. One bedroom has a double bed, and the two other bedrooms have two to three futons each. There is a bedroom on the first floor as well (futon beds), so great for people who might have trouble climbing stairs. The kitchen will allow you to make something for any time of day, whether it be a morning snack and coffee or a fun dinner at home. Last but not least, the large Japanese garden behind the house, illuminated at night, is another lovely feature for guests to enjoy a very Kyoto feel.
There is contemporary furniture, subtle lighting effects, tremendous effect to increase comfort, thermal insulation and floor heating everywhere. From the style of the house to small details, Sankoku Bashira is a lovely house for any group looking to enjoy a lovely Kyoto trip, and why not, to find out about the three black pillars.
The neighborhood
Located in Nishijin, Kyoto, an authentic local's Kyoto neighborhood in the northern part of the city. The house is on the way to Daitokuji temple, Kinkakuji Golden Pavilion, Ryoanji zen rock garden and other famous Kyoto sites. It is also close to Kitano Tenmangu shrine and to the Kamishichiken district which is viewed as a small Gion.
Plans and equipments
Equipment
Bathtub
Shower
Kitchen
Fridge
Washing Machine
Dishwasher
Dryer
Coffee Machine
Kitchen Ustensil
Microwave
TV
Garden
---
Floor plan
---
Location of the house
Nishijin
In the area
License number
: 第235号
---
Frequently asked questions