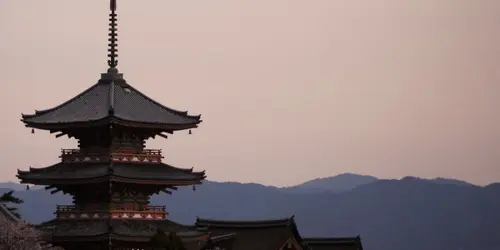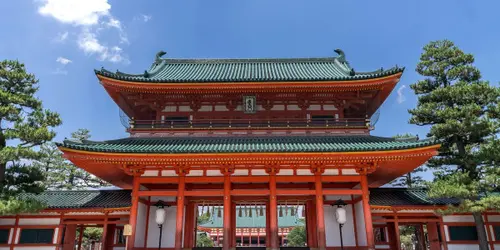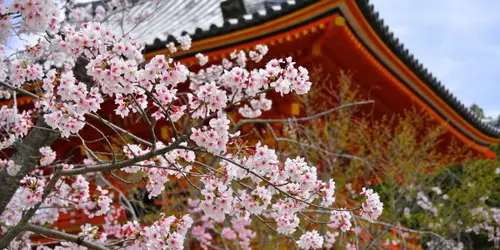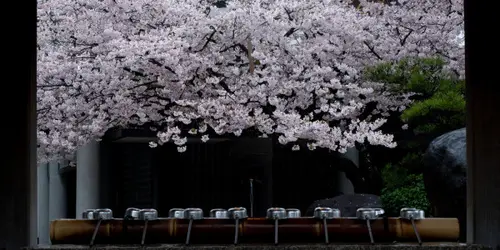 Kyoto Discovery, full day
Kyoto, city of a thousand temples and gardens, is undoubtedly the historical and cultural capital of Japan. Discover the best of Kyoto's attractions with a private guide.
The perfect formula for a visit to Kyoto
Tackling Kyoto for a foreign visitor wishing to just "wander around" can quickly become an unsolvable puzzle as the city is brimming with treasures across a wide range of fields. Often, a visitor has the unpleasant feeling of having a kind of Sophie's choice, due to lack of time or lack of information about this intricate society.
Firstly, it's often surprising to note that Kyoto, far from being a small, historical town, is a sprawling metropolis of more than 1.5 million inhabitants (not counting visitors) with many scattered districts, each with their own share of the "loot". People get around here mainly by bus, with the metro as a secondary mode of transport, but occasionally by bicycle or even by foot if exploring a particular area.
This last option is obviously the best as long as you evaluate the distances and sometimes dare to take some detours because if the city was built on a chessboard, its history is long and tortuous.
Kyoto, the old capital city of Japan, proud of its past
If Nara is its respectable elder and Tokyo a breathtaking younger sibling, Kyoto is without a doubt the winner of the prize for longevity in the Japan's history. The emperor resided there for 11 centuries, and even though not all the shoguns chose to reign there, they built and maintained prestigious places of power within its walls and encouraged the construction (or reconstruction) of many of its most prestigious temples.
By one of those fortunate coincidences of which History is fond, it miraculously escaped total destruction by nuclear and incendiary fire, thus allowing us to admire even today many survivors of a bygone past. Over, but not quite, because if a city of conservation exists, that's Kyoto. Many of its businesses are proud to have existed for centuries and to have passed on their knowledge from generation to generation without modifying the technique or composition of a recipe even remotely.
These places, not always obvious to the untrained eye, can be discovered step by step next to an old, forgotten temple or between two modern residences inherited from the post-war economic bubble, which also left its mark here.
A myriad of attractions and sights to choose from
Not much more can be said about the temples and gardens here, except simply they are probably the most beautiful and important in Japan, whatever the season. Kinkakuji, Ginkauji, Gion, the Philosopher's Walk, Kiyomizu-dera, etc... The now very important influx of tourists is changing the situation a little by adding its own element to the pleasure of visiting them, and the informed traveller will have to think more deeply both about the time of their visits and their choice of itinerary.
A guided tour tailored to your needs and desires
As part of our discovery days, your guide will prepare the best itinerary for you, although we also offer the possibility of contacting your guide beforehand if you have specific requests (dietary restrictions, parts of the programme you would like to discuss, etc.).
Please meet with your guide at the corner of Shijo and Karasuma streets in front of LAQUE Shijo Karasuma mall at 9am in order to start the guided tour, which will last about 8 hours. Travel will be by public transport.
Not included in the offer:
- Transport - Lunch - Paid admissions
Cancellation policy:
Up to 7 days before: 0%
Between 7 days before and 5:00 p.m.the previous day: 50%
After 5:00 p.m.the previous day and same day: 100%
Location
---
Kyoto Discovery, full day