Specialities of Hokkaido
北海道の特産物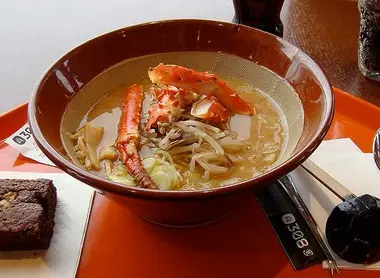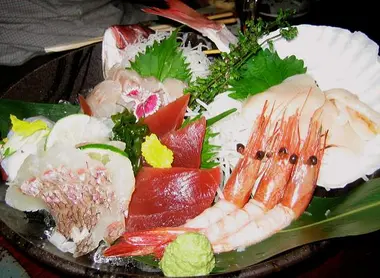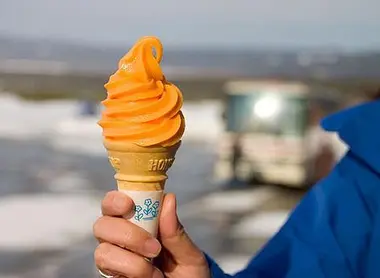 Regional Flavors
Known for its open spaces, varied flora and fauna, winter ski resorts and its cool, dry climate in summer, Hokkaido, the northernmost island of Japan, is a popular tourist destination. Many travelers also go there to enjoy the regional products on offer.
Among the many specialties of northern Japan, fish and seafood reign supreme. Not only saltwater and freshwater ​​fish like salmon but also scallops, sea urchins, shrimp and other shellfish caught in cold water are among the best in the islands. They are eaten raw or cooked in one of the many restaurants, taverns and small shops found around fish markets. The kaiseki-donburi is a must if you love seafood - it is a large bowl of rice topped with a variety of seafood: sea urchin, salmon roe, scallops, shrimp, and crab.
Hokkaido crabs are especially tasty and varied: spider crabs, snow crabs, or king crabs are all a real treat.
The wide open spaces of the island promote agriculture, and Hokkaido melons, potatoes and corn are renowned and appreciated from north to south.
With plenty of meadows and pastureland, Hokkaido's cows provide half the of Japan's milk.
There are many Hokkaido dairy products, and the region conveys an image of quality: butter, yogurt, and also cheeses (such as Hokkaido camembert), ice creams and chocolates.
The most popular edible souvenirs brought back from Hokkaido are the Strawberry choco white: whole strawberries covered in white chocolate, and the shiroi koibito, butter biscuits sandwiched ​​with a thin layer of white chocolate or caramel.
Cooking with butter is also much more common in Hokkaido than in the rest of the Japan and - incongruously for the purists - it is not uncommon for ramen to be served with a pat of butter.
Get warmed up
Ramen, of course! This tasty noodle soup originally from China is found across Japan and many areas have their own ramen specialty. Hokkaido ramen also differs depending on the area: miso ramen in Sapporo, soy-based in Asahikawa, while in Hakodate ramen with a salt broth is king.
Finally, two typical dishes to try:
Ishikari-nabe: salmon with vegetables, tofu and konnyaku (konjac, or devil's tongue) simmered in a seaweed broth flavored with miso. This traditional dish was originally a salmon stew cooked by the Ainu, the indigenous people of the island.
Genghis Khan: sheep are also reared in the green pastures of the island. Their meat is the basis for this typical Hokkaido dish, consisting of thin slices of mutton and vegetables (bean sprouts, cabbage and pumpkin) cooked on a cast iron, helmet-shaped grill. The legend goes that it was the favorite dish of Genghis Khan himself, hence its name.
All the themes of the city