Culinary specialties of Aomori
青森の特産物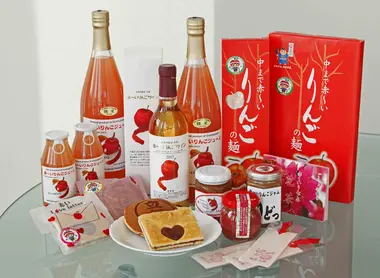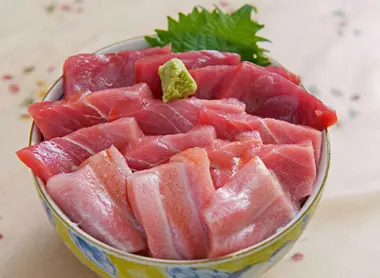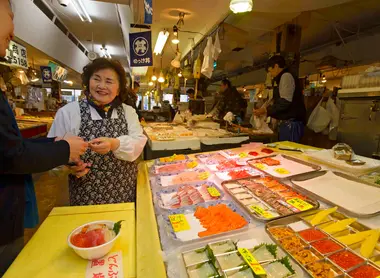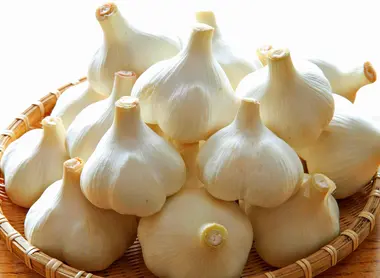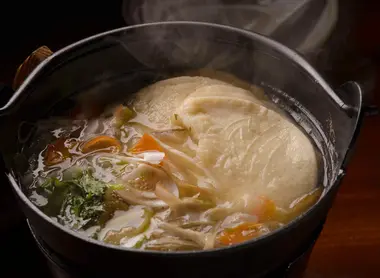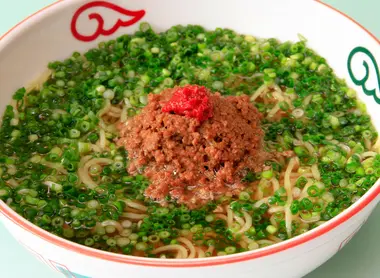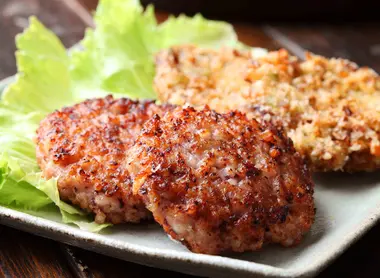 Land and sea
Aomori is an area known for its food products, from fishing and agriculture to livestock. Here are some of the most well-known.
Apples, garlic or tuna... or even all of them at once! Here are the best culinary specialties of Aomori.
Apples
When asked about the specialties of Aomori, 95% of Japanese will say apples! Ringo (りんご) in Japanese, Aomori apples are as well-known as the famous Nebuta matsuri. They're a symbol of the city that is found everywhere. The apple was first brought to Aomori in 1874 by American missionaries, and has been grown there ever since. Today, about 500,000 tonnes of apples are harvested annually, which represents half of the total Japanese production. The main varieties are called Fuji, Tsugaru and Orin.
From starters to desserts!
You'll find a thousand ways to enjoy them - apple juices, cakes, and even chips! The restaurant at the Oirase Keiryu Hotel, "Aomori Ringo Kitchen", offers a buffet of apple-based foods, from starters to desserts, with dishes like marinated salmon with apple sauce, chicken and apple stew, tempura apple, apple salad, and layer cake with apples, accompanied (of course) by apple cider from Aomori.
Tuna
Oma tuna are sometimes called "black diamonds" because at Tsukiji market in Tokyo it's the most expensive fish of all. Fishermen from the village of Oma line-catch this tuna in the traditional way. The quality of tuna can vary according to the fishing technique used, and finding the finest specimens takes an expert eye. In Aomori, you can enjoy exceptional locally caught tuna far more affordably than in Tokyo - top quality and flavor at a great price.
Seafood
Of course, all the seafood in Aomori is good and fresh. At Aomori Gyosai Center market, you can enjoy a nokke don. This is a dish where you first buy a bowl of rice, and then you can choose your desired toppings, including raw fish, directly at the market stalls.
Garlic
70% of the garlic in Japan is produced in Aomori. Planted in the fall, it spends a hard winter under the layers of snow, making the garlic firm and sweet. In the village of Takko, the Garlic Center offers 200 garlic products, like cola or craft beer with garlic. Restaurants offer garlic curry, ramen with garlic, grilled pork with Takko garlic, or even garlic ice cream!
Local dishes
Here are some traditional dishes from area that you'll find at local restaurants. They're perfect to warm you up in winter!
Ichigo ni is a traditional Aomori dish. It's a sea urchin and awabi (abalone) soup, and is a luxury dish for special occasions.
Senbei jiru is a homely dish of the region. It's a vegetable soup with Nambu senbei (rice crackers).
Igamenchi is a fried patty of minced squid and vegetables. This is also a simple, family-style dish enjoyed at any time.
All the themes of the city