Being Muslim in Japan
日本のイスラム教徒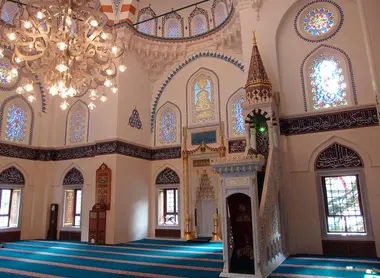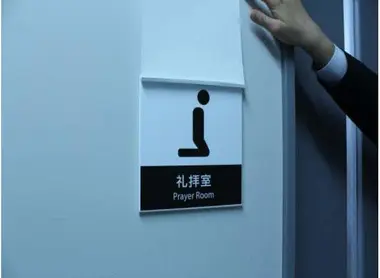 Islamic rising sun
With the development of tourism in Asia, Japan welcomes more and more Muslim visitors. Whether in town at restaurants or at mosques, it is becoming easier to travel to the land of the rising sun while remaining consistent with any religion.
Although in the extreme minority (there are approximately 160,000 Islam practitioners, mostly from Bangladesh, Indonesia and Turkey), the Muslim religion is becoming more prevalent in Japan. Because of this, efforts are being made to help better facilitate Muslim's stays in Japan.
Muslim Friendly
The first impression is very important when arriving in a new country. Thus, major airports like Narita, Haneda and Kansai have prayer rooms and halal restaurants.
In the city, some hotels and B & Bs have develop better facilities for Muslim tourists. With this, they are offering prayer rooms, sajjad (prayer mats) for rent, and rooms where the direction of Mecca is indicated.
Pray
In Japan, there are only thirty mosques, and the majority of them are just old buildings converted into places of worship. There are some typical mosques in Kobe and also in Tokyo Camii, which is the largest mosque in Japan, starkly contrasting Japan's eastern architecture.
The Halal App
The main difficulty is Muslim food. Japanese gastronomy, though varied, is not fully consistent with the principles of Islam. Now there are some restaurants and konbini halal certified in certain areas. To easily find this type of food, apps Islamap and HalalMinds are very useful. Available for free in the Apple Store and Google Play, they indicate on a map the location of restaurants halal certified on the Archipelago.
All the themes of the city