Hiking in Japan
ハイキングする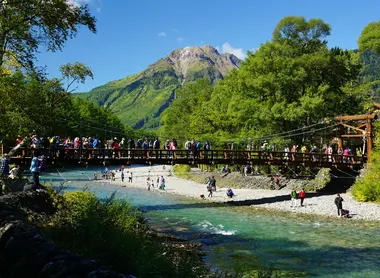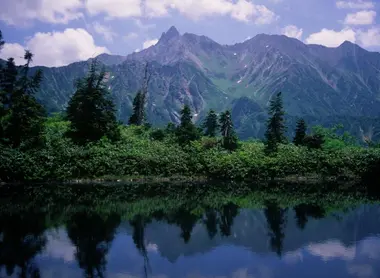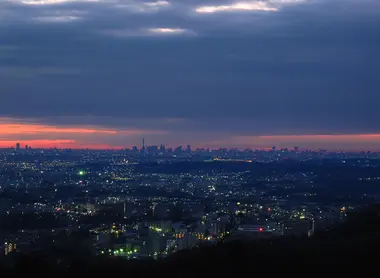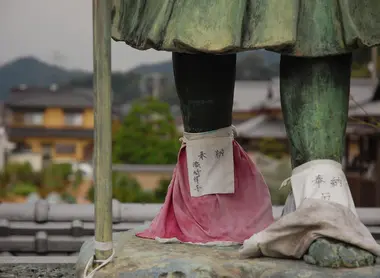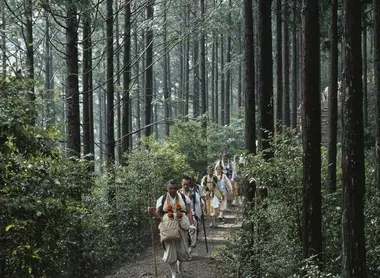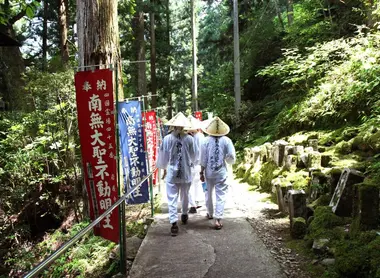 Sacred Ways
With nearly 75% of the land occupied by mountains and volcanoes, Japan is an ideal destination for hikers. Whether for serious trekking or a one-day walk, hikers of all levels will find the perfect spot to savor the great outdoors and the beauty of Japan.
Hiking in Japan is an institution. Between mountains, lakes and volcanoes, the country reveals a wild charm along its hiking trails. 
Hiking the Alps
The Japanese Alps mountain range extending from north to south of the island of Honshu, contains countless walking circuits. Alongside the small paths, this is where experienced walkers indulge in the joys of hiking, trekking, and even mountaineering. The famous peaks of the Hotakadake and Yarigatake mountains are each over 3100 meters. The starting point of their incline: the city of Kamikochi and its famous suspension bridge, Kappabashi. The city can also be an interesting starting point for a day's hike.
But if you plan to climb Yarigatake or another summit, you cannot climb these peaks in a single day. Instead spend the night in a yama-goya, a Japanese mountain retreat. Comfort level and services vary depending on their location and altitude. It is advisable to arrive between 15:00 and 16:00, for both organizational and safety reasons. Most of these accommodations offer hot food, but you can also bring your own packed lunch or dinner.
Another option is camping. With more than 3000 camp sites throughout Japan, there are many options. Please note that unauthorized camping in Japan is prohibited in national parks and in other public places. Before you attempt to conquer the highest peaks, make sure you are adequately prepared and equipped, and check the weather conditions before departure.
Pleasant Hikes
Often there are some wonderful and well preserved natural areas just a few hours from major Japanese cities, great for travelers to experience some of Japan's countryside. Clearly marked and well maintained trails lead you to a point of interest or a fantastic view. If you get hungry, you will usually find shops or restaurants before you leave, and sometimes even on the way!
Some ideas for hiking around Kyoto:
The sacred complex Fushimi Inari offers a beautiful mountainside walk with stunning views of the city below.
The Kurama hiking trail leads to Osugi-Gongen shrine through a forest of gigantic pine trees.
After crossing the famous bamboo forest of Arashiyama, nothing prevents you from extending your walk along the country roads.
Hiking around Tokyo:
The trail up to Mount Takao will reward you with a remarkable view of the city of Tokyo.
The wilderness of Nikko allows you to climb Mount Hangetsuyama.
The Mount Fuji five lakes region, the Fujigoko, has hiking trails with stunning views of Fuji.
At the sacred border
There are many pilgrimage routes throughout Japan. The most popular is O-henro, a pilgrimage of 88 temples on Shikoku. Allow 30 to 60 days of walking to complete this route. The journey begins in Ryozen-ji Temple in the east and tours the island to Okubo-ji temple, in the prefecture of Kagawa. It is not uncommon today for pilgrims to undertake part of this long journey by bus or train, greatly reducing travel time.
Always ask locals about other trails that may not be as well-known.  There are some thirty national parks within Japan, so you will certainly find some fantastic but lesser known trails.  
All the themes of the city