Nihon Sankei
日本三景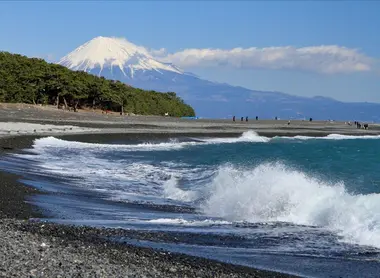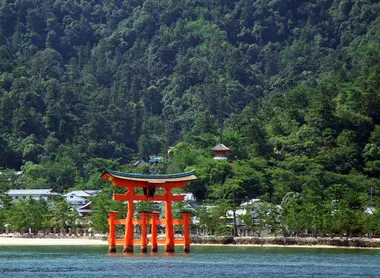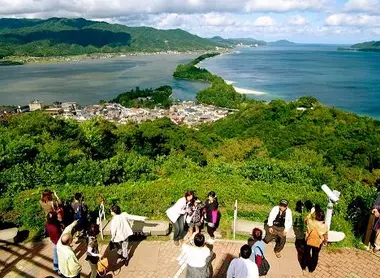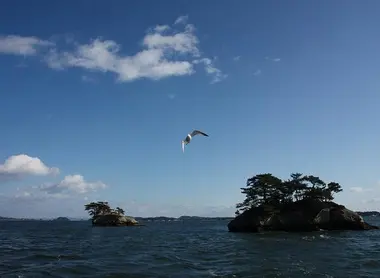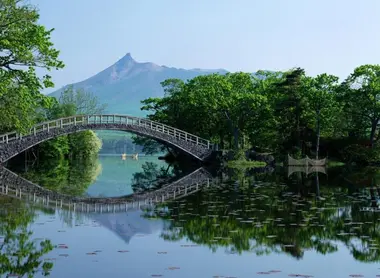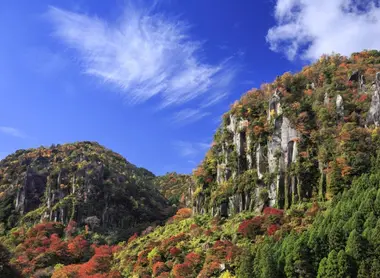 Japan's most beautiful scenery
Choosing the most beautiful places in Japan seems impossible, considering all the amazing places in the country! Fortunately, the Japanese themselves have an official list.
The Nihon Sankei is a list of the three most beautiful views of Japan, established in the seventeenth century by Hayashi Razan, a philosopher at the time of the Tokugawa shogunate. This list refers to Japan's most beautiful landscapes.
Located in Hiroshima Prefecture, this is the most famous view of Japan abroad, and is found on almost all travel guides covers. The famous red gate standing in the sea, bordering the island of Miyajima. Its religious importance and beauty remain unparalleled since the twelfth century.
This sandy strip closes the bay of Miyazu in Kyoto Prefecture. Nearly 3km, long this pine-covered beach forms a path dotted with temples and is famous since the eighth century.
Located in Miyagi prefecture, this set of tiny rocky islets covered by pine trees is located in northern Japan near Sendai. These islands resemble artistically arranged bonsai placed on the sea, and has been celebrated by poets and artists such as Hokusai.
The three new views
Later, this list was supplemented by a new list of the best views of Japan established in 1915 by popular vote.
Lake Onuma in Hokkaido, which perfectly reflects the shape of Komagatake volcano on the water.
Miho no Matsubara Beach in Shizuoka prefecture, with its famous view of Mount Fuji.
Yabakei Gorge in Kyushu, Oita Prefecture, whose outstanding cliffs overlook the Yamakuni river.
But there must be frustration among the Japanese of having to put aside so many wonderful natural sites like the Japanese Alps, the Fuji 5 lakes, the Tokyo skyline and many others...
All the themes of the city