The best ski resorts in Japan
日本一のスキー場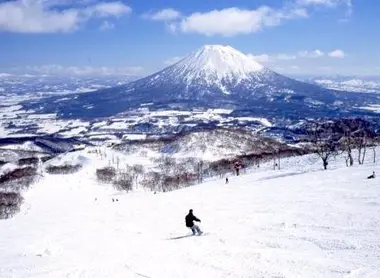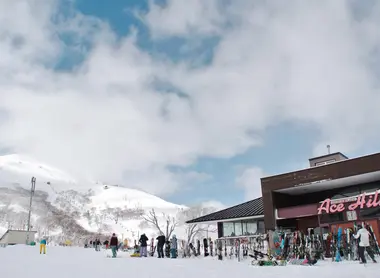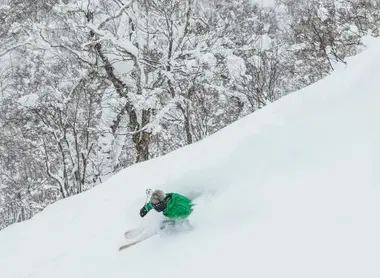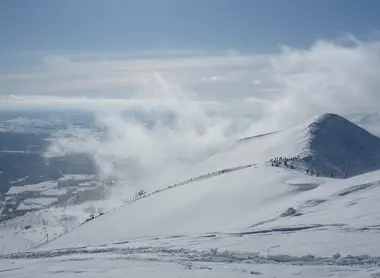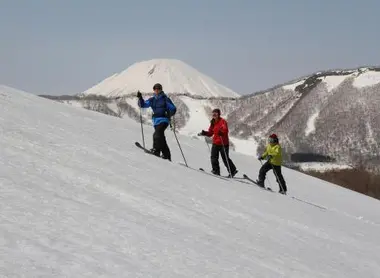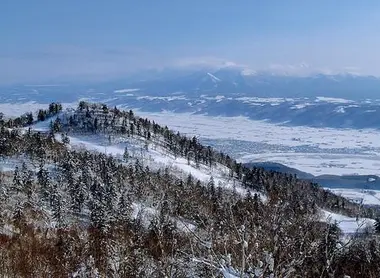 Where to go for skiing in Japan?
Almost 70% of Japanese land is covered by mountains and the best ski resorts listed amongst the world are right here making it a real paradise for skiers!
Where to ski and snowboard in Japan?
Skiing in Japan almost always offers an exceptional cover of powdered snow. World-renowned, Hokkaido's snow, is considered the best powder snow in the world" because of its low moisture content. The northernmost of the islands of Japan has thus seen three of its ski areas appear on the podium of the best resorts in the archipelago.
Be aware, however, that it is possible to ski in many regions of the country: starting with Hokkaido, the Japanese Alps, Tohoku, Chugoku, Kanto, and Kansai regions. Japan hosts 596 ski resorts, 2825 km of slopes, and 1886 ski lifts. Interested in booking your next winter vacation in Japan?
But which destination to choose among these 600 ski areas? Japan Experience has selected the five best ski resorts for you. Let's find out which one suits you the best for you? 
Niseko United
Within the Niseko-Shakotan-Otaru Kaigan National Park, the Niseko United Estate consists of four resorts: Annupuri, Grand Hirafu, Hanazono, and Niseko Village; all located on Mount Niseko Annupuri which culminates at 1,308 meters above sea level. The exceptional quality of the powder snow and its exceptional snow cover (15 meters of snow per year) have enabled the Niseko United area to win the favor of Japanese and international skiers for many years.
Altitude: 255 m to 1188 m
Ski area: 50.8 km.
Lifts: 31
Price of the day pass: Adult 7400 yen (62.45 €)
2019-2020 season: November 23, 2019, to May 3, 2020
Opening hours: 8:30 am - 8:30 pm
Address : Niseko-cho, Abuta-gun, Hokkaido
Access: from Sapporo, take the direct "Niseko Liner" fast train to Kutchan (115 min; 1840 yen $16 or 14.50€). From Kutchan there is a bus every 1-2 hours to Hirafu (15 min), Niseko (30 min), and Annupuri (45 min).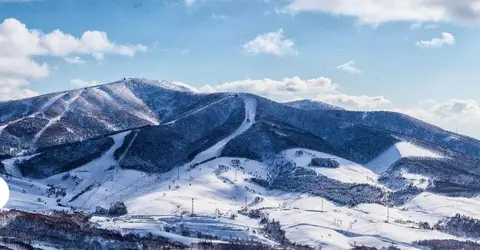 Rusutsu
With a ski area of 42 km spread over three different peaks (Mount Isola, Western Mountain, and Eastern Mountain), the resort of Rusutsu ranks among the best in the archipelago every year. The slopes for all levels receive 12 to 14 m of excellent powder every year.
A little less frequented than its neighbor, Niseko, the resort of Rusutsu also offers a large number of activities for the whole family: snowshoeing, dog sledding, snowmobiling, snow rafting...
Altitude: 400m to 994m
Ski area: 42 km
Lifts: 18
Day pass price: Adult 5900 yen ($51/45€45)
2019-2020 season: November 22, 2019, to April 13, 2020
Opening hours: 9 am - 5 pm
Address : Rusutsu-mura, Abuta-gun, 048-1711 Hokkaido
Access: buses run daily between JR Sapporo station and the ski resort (2100 yen or $18/16€)
Furano
On the third step of the podium, there is still a Hokkaido resort: the Furano ski area. Located in the center of the island of Hokkaido, the resort enjoys a rich snow cover of 9 meters per year.
The 32 km ski area is divided into two areas: the Kitanomine area and the Furano area, both accessible from the town of Furano by shuttle bus.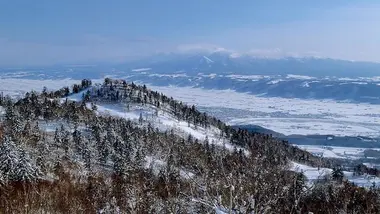 Altitude: 245 m to 1074 m
Ski area: 32 km
Lifts: 9
Day pass price: Adult 5700 yen ($49.25/43.75€)
2019-2020 season: November 23, 2019, to May 3, 2020
Opening hours: 8:30 am - 8 pm
Address : Nakagoryo, Furano, Hokkaido 076-8511
Access: from Sapporo, take the train to Takikawa (52 min; 3290 yen or $28.50/25.50€), then take the connection to Furano (66 min; 1070 yen or $9.25/8.25€). To reach the station, take the shuttle.
Naeba
190 km from Tokyo, the Naeba ski resort located in Yuzawa in Niigata prefecture is a very good choice for those who want to ski in the Chubu region. The 20 km of slopes are perfect for skiing and snowboarding. However, please note that the group lessons offered are only taught in Japanese.
The Naeba estate nonetheless remains extremely convivial and family-friendly. During the summer season, the resort hosts the most important rock festival in the archipelago: the Fuji Rock festival.
Altitude: 900 m to 1789 m
Ski area: 20 km
Lifts: 15
Day pass price: Adult 5700 yen ($49.25/43.50€)
2019-2020 season: December 7, 2019, to April 5, 2020
Opening hours: 8 am - 5 pm
Address : 202 Mikuni, Yuzawa, Minamiuonuma, Niigata 949-6212
Access: From Tokyo, take the shinkansen for Echigo-Yuzawa (80 min; 6470 yen or $56/50€). You will then have to take a bus to reach the station -30 to 50 min).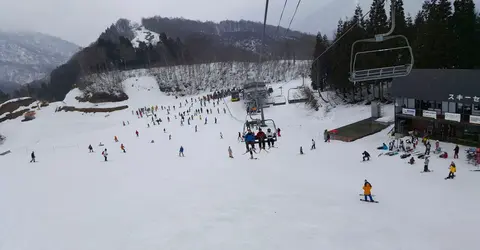 Sahoro
Sahoro Ski Resort in central Hokkaido is one of the best choices for beginner skiers thanks to its popular 2.7 km gently sloping run that runs from the top of Mt. Sahoro to the bottom of the resort. Sahoro particularly attracts international customers who can benefit from ski and snowboard lessons in English. In addition, it is not uncommon to find English-speaking staff in the various shops of the station.
Altitude: 410 m to 1030 m
Ski area: 25 km
Lifts: 8
Day pass price: Adult 5600 yen ($48.50/43€)
2019-2020 season: the beginning of December 2019 to mid-April 2020
Opening hours : 8:45 a.m. - 4 p.m.
Address : Karikachi Kogen, Shintoku-cho, Kamikawa-gun, Hokkaido 081-0039
Access: from Sapporo, take the train to Shintoku (2h10; 5290 yen or $45.75/41€). A shuttle can then take you to the station.
All the themes of the city