Mosques in Japan
日本のモスク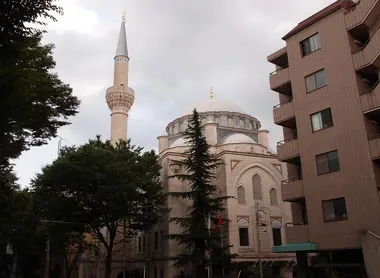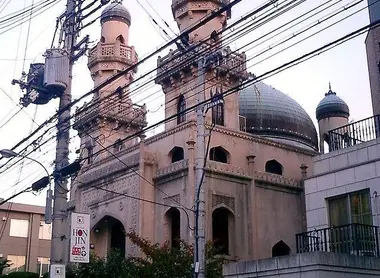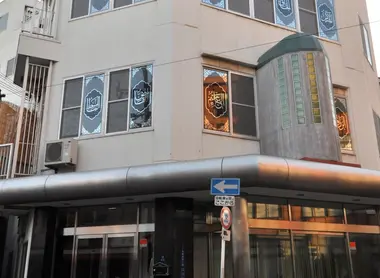 Carried by the Koran
It is not a secret, the Muslim religion is an extreme minority in Japan. The archipelago has approximately 160,000 Muslims and about thirty mosques. Usually hidden in buildings, some have remarkable architecture.
Before visiting a mosque, certain rules of conduct must be followed. Women must cover their head. For this, scarves are available at the entrance of religious buildings. The men must cover their legs. Finally, you should never put yourself in front of a faithful praying, this would place yourself between him and Allah.
Hidden in Osaka, this mosque blends into the city. Only the mihrab on the front indicating the direction of Mecca gives it away. A rather small congregation (600 people), one of its unique advantages is that it hosts, on the ground floor, a halal grocery store. This is very surprising when you know how difficult it is to find this type of food in Japan.
4-12-16, Owada Nishiyodogawa; +81 (0) 6-4862-6396; the Osaka Station, take the Hanshin line and get off at the Chibune Station
Kobe has had prolonged contact with foreign countries. So it makes sense that it has the oldest mosque in Japan. Opened in 1935, the architecture of the mosque is in the purest Ottoman style. The interior is a bit small, but with two towers in front, it is straight out of a tale from the Arabian Nights.
2-25-14, Nakayamate-dori, Chuo-ku; +81 (0) 78-231-6060; at the Kobe station, take the Tokaido Line and get off at Motomachi
Out of all the mosques in the country, this is the largest. Located near Yoyogi park, the Tokyo Camii can accommodate two thousand faithful. Inside, the vast prayer hall is crowned by a majestic chandelier. Built first in 1938, it was destroyed and rebuilt in 2000. Ironically, his Turkish architecture blends and looks in sync with Tokyo.
1-19 Oyamacho, Shibuya; Open every day. from 10:30 am to 19 pm + 81 (0) 03-5790-0760;  take the Chiyoda line and get off at until Yoyogiuehara station
Openness to the Muslim world
Despite that the Muslim population is a minority, Japan is changing gradually vis-à-vis the Muslim tourism behavior. The number of halal-certified restaurants is increasing, prayer rooms are installed in some hotels and airports. A new variety of rice as well as a Japanese whale have received the halal label.
The Japanese government has also helped better facilitate entry procedures for tourists from Muslim countries such as Indonesia and Malaysia.
All the themes of the city