Open Air Museums in Japan
Open Air Museums in Japan collect and display historic buildings from their surrounding areas and recreate a Japanese architectural heritage.
Open Air Museums in Japan 野外博物館
World War II and the rapid industrial development of the 1950's and 1960's laid waste to much of Japan's mainly wooden architectural heritage from the Edo, Meiji and Taisho periods.
However, many buildings of historical value and architectural interest have been preserved and moved to several outstanding outdoor museums located throughout Japan.
To better understand Japanese history, especially before the advent of Westernization and industrialization from the 1880's on, a visit to an open air museum is recommended. Several of Japan's open air museums also have demonstrations of traditional handicrafts and workshops so you can try your hand, too.
See below for a list of open air museums in Japan.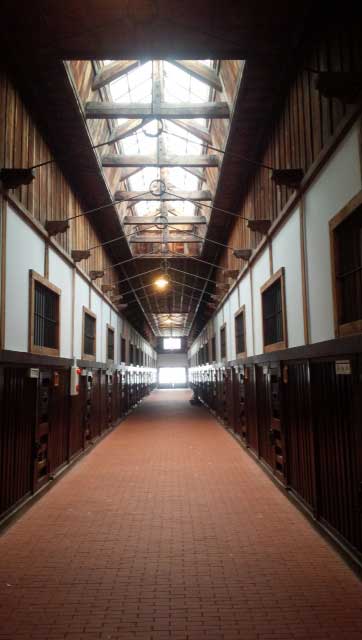 Abashiri Prison Museum
Abashiri Prison Museum
The original Abashiri Prison was in operation from 1890 to 1984. Then the site was cleared and most of the structures were carefully removed from the edge of Abashiri town to a new site on the slopes of Mt Tento. The Abashiri Prison Museum re-creates the old prison complete with cells and the prison bath house.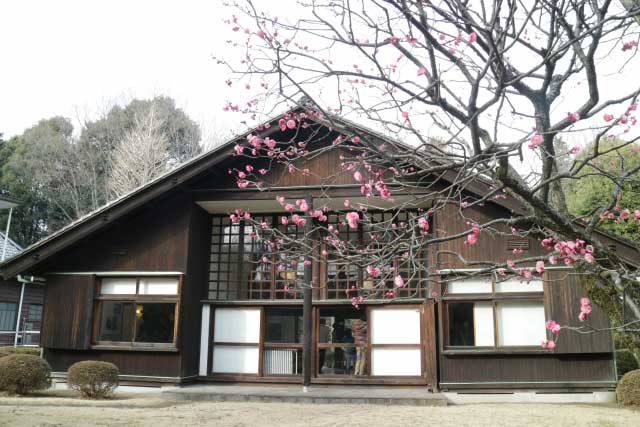 House of Kunio Mayekawa, Edo-Tokyo Open Air Architectural Museum
Edo-Tokyo Open Air Architectural Museum
Edo-Tokyo Open Air Architectural Museum in Koganei City, western Tokyo, is a collection of historic buildings, mainly from around the Tokyo area, brought to a new location for preservation. The museum is part of the Edo-Tokyo Museum located on the other side of Tokyo in Ryogoku. Edo-Tokyo Open Air Architectural Museum is located in Koganei Park, the second largest park in metropolitan Tokyo.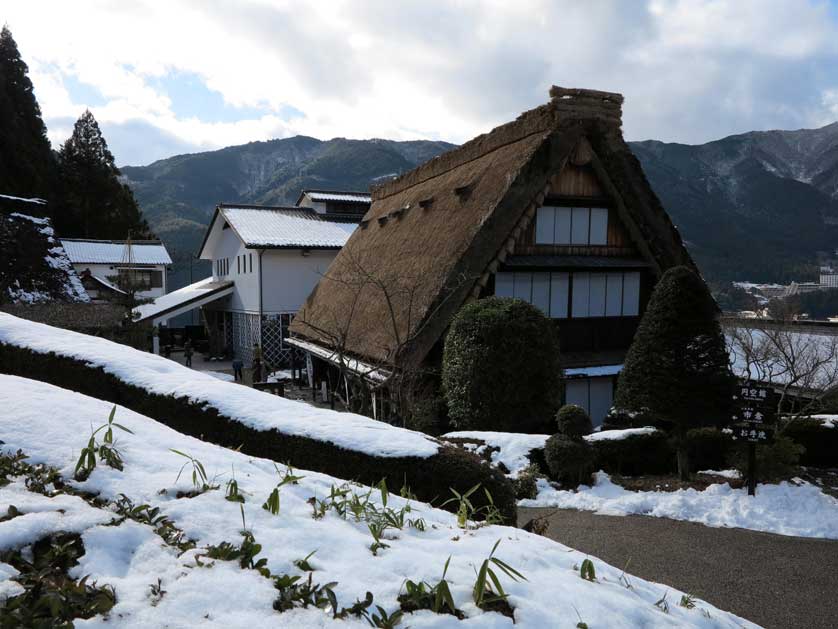 Gero Onsen Gassho Village, Gifu Prefecture.
Gassho Village in Gero Onsen
The Gassho Village in Gero Onsen, Gifu Prefecture comprises 10 thatched A-frame long-houses from the UNESCO World Heritage site of nearby Shirakawa-go that have been re-assembled on the hill top site just outside Gero. Some of the buildings were thus saved from destruction when a new dam in the Shirakawa-go area would have flooded them. Of the 10 historic buildings the large Historic Odo House (kyu Odo-ke) is registered as an Important Cultural Property and shows how life was lived in a typical Gassho-style house using mannequins and models. On display are original agricultural tools and machinery used in silk production.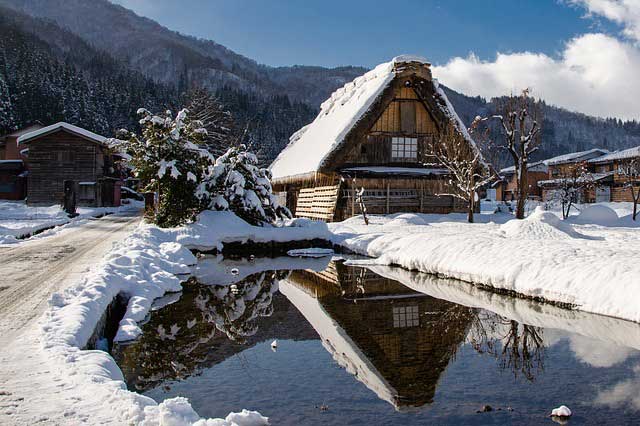 Gassho Zukuri Minka-en Shirakawa-go
Gassho Zukuri Minka-en Shirakawa-go
The Gassho Zukuri Minka-en or Gassho-zukuri Folklore Park is a collection of historic gassho (praying hands) buildings from the Shirakawa-go area in Gifu and Toyama prefectures. This conservation area preserves over 25 thatched buildings in traditional style within lovely natural surroundings. Set up in the late 1960's following a mass exodus of villagers to the cities, the Gassho-zukuri Folklore Park contains family residences, a shrine, a stable, storage sheds, mills, a fire watchtower, traditional gates, barns, a temple and other buildings. A description in both Japanese and and English explains the background to each building, many of which can be entered (you may need to remove your shoes). Local handicrafts, tools, photographs and stuffed local animals are on display.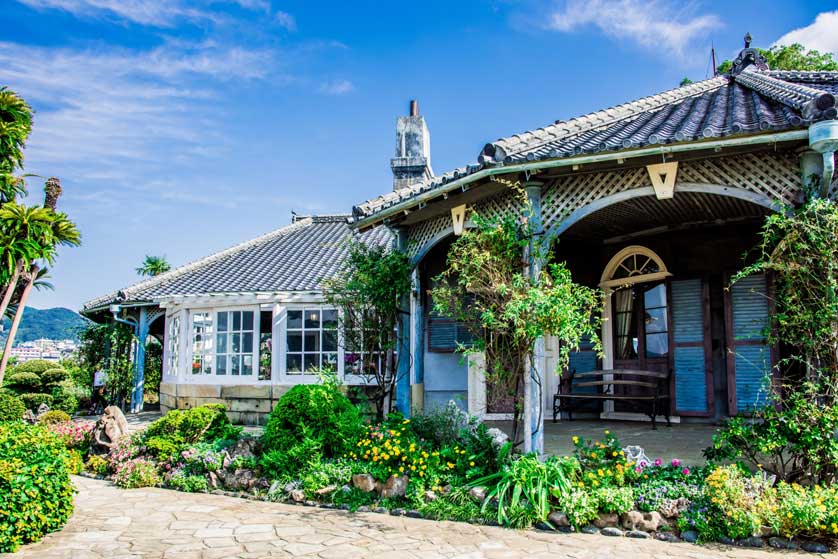 Glover Garden, Nagasaki

Glover Garden
The Glover Garden area in Nagasaki is a collection of western homes and buildings reassembled around the house of the Scottish entrepreneur Thomas Blake Glover. The house and grounds of Glover Garden sit atop a hill that commands a view of the Nagasaki Bay and the entire city - and speak of a bygone era of fabulous luxury, when the area of Minami-yam ate was a thriving foreign settlement. Indeed the house is believed to be the setting and inspiration for Puccini's opera Madame Butterfly.
Hakone Open Air Museum
At the Hakone Open-Air Museum, the sky and mountains are awesome and ever-changing backdrops to approximately 120 sculptural works. Sculptures include pieces by Rodin, Calder, Caro, Dubuffet, Miro, Miyawaki, Niki de Saint Phalle, Vangi, and Rosso; as well as one of the world's largest collections of Henry Moore; and sculptures by other artists from Japan and around the world. The Hakone Open-Air Museum opened in 1969 as the first open air art museum in Japan.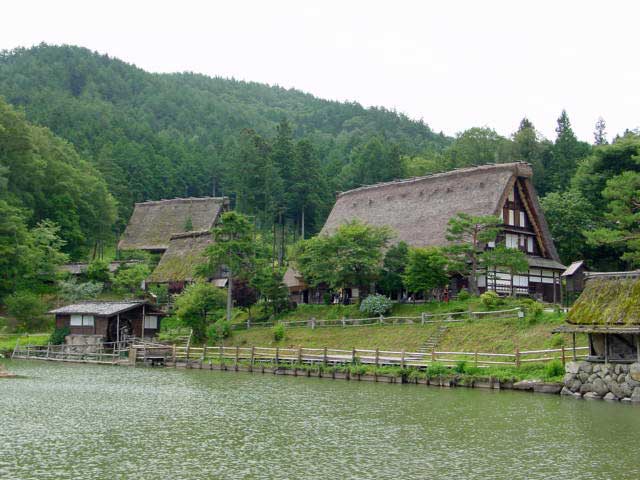 Hida Folk Village Takayama
Hida Folk Village Takayama
The Hida Folk Village (Hida no Sato) in Takayama, Gifu Prefecture is a collection of over 30 traditional wooden farm houses and storehouses that have been reassembled around a central lake in pleasant wooded countryside. There are also interesting demonstrations of local art and craft production.
Hitachi Fudoki no Oka
The Hitachi Fudoki no Oka site has reconstructed thatched-roofed dwellings arranged in a rough circle showing housing designs from the Jomon, Yayoi, Asuka, Kamakura and Edo periods. The buildings representing the earlier periods have suitably long-haired mannequins inside sat around a wood fire. Moving from house to house reveals the development of Japanese architecture and interior design over time as the buildings progress from rough earthen floors and open fires to more refined tatami flooring, interior walls, sliding doors and kamado stoves.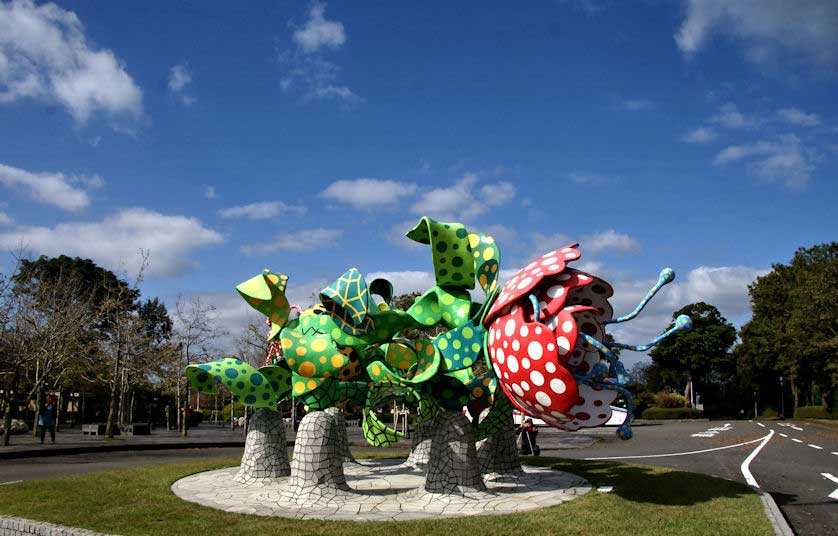 Flowers of Shangri-la, a sculpture by Yayoi Kusama at the entrance to the Kirishima Open Air Museum in Kagoshima
Kirishima Open Air Museum
Kirishima Open Air Museum is a large-scale, open-air museum, which utilizes landscapes and forest space in its outdoor sculpture exhibitions.
Opened in 2000, and sometimes called an "Art Forest", sometimes a "Sculpture Park", The Kirishima Open Air Museum is a rare opportunity to see works by some of the best modern sculptors in the world in both interior and exterior environments.
Kodaira Furusato Mura
Kodaira Furusato Mura is arranged like an actual authentic village. The main building is the Old Koyama Estate, dating back to the second half of the 1700's. The Suzuki Grain Storage is another original building, as is the entrance to the Old Ogawa Residence.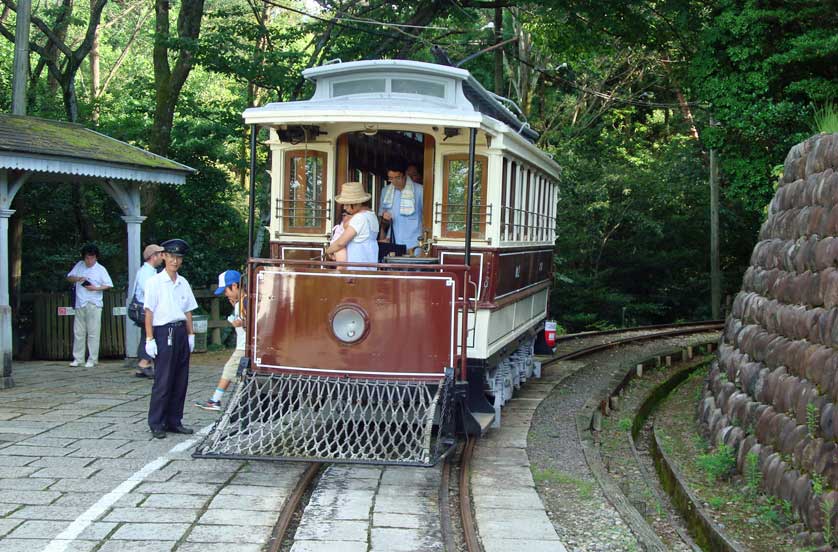 Meiji Mura Inuyama

Meiji Mura Inuyama
Meiji Mura features buildings preserved in their original state from the Meiji Period of Japanese history (1868-1912). Many Western architects were employed to design modern buildings at this time in Japan's history and Japanese architects looked to the west for inspiration to create a modern look. You can stroll through the pleasant parklands (approximately 1,000,000 square meters) or ride the steam train or Kyoto street car, taking in the various architectural delights, including the lobby of Frank Lloyd Wright's Imperial Hotel (built in 1923 and demolished in 1965), the summer house of Lafcadio Hearn and the smooth, shiny all-wood Maebashi Prison.
Nihon Minkaen
Nihon Minka-en is an Open Air Folk House Museum, on a train line out of Tokyo towards Kawasaki. It is a charming park nestled into the hills, containing about 25 old Japanese folk houses from 15 prefectures, that have been collected from all around Japan.
Open Air Museum of Old Japanese Farmhouses Toyonaka Osaka
The Open Air Museum of Old Japanese Farmhouses is located in the northern suburb of Toyonaka in Osaka, part of the large Hattori Ryokuchi Park. The dozen structures on display, mostly farmhouses, all date from the 17th to 19th centuries, and come from as far away as Akita in the north of Japan to the Amami Islands in the far south. In addition there is a typical Gassho style house from Shirakawa-go in Gifu Prefecture.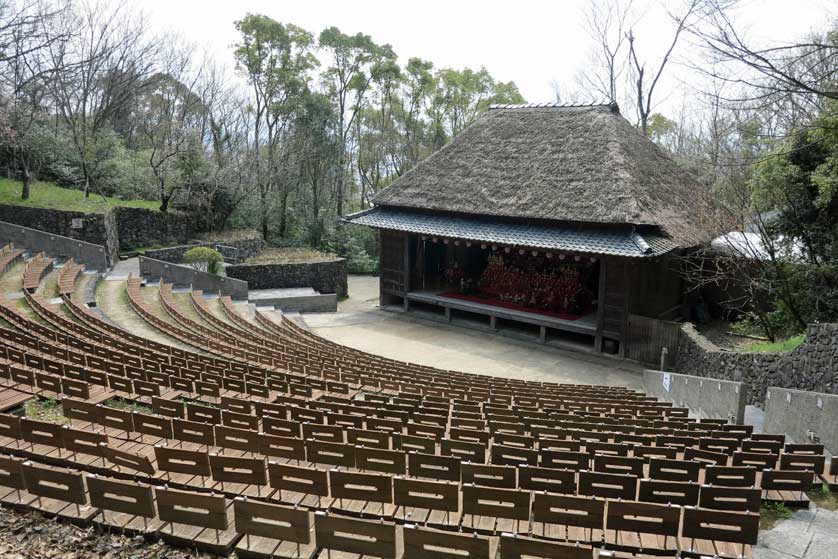 Shikoku Mura Takamatsu

Shikoku Mura
Shikoku Mura is an open-air museum displaying over thirty traditional and historic buildings brought from all over Shikoku and surrounding islands in the Inland Sea and laid out in a pleasant parkland. Many of the preserved buildings at Shikoku Mura are from the Edo and Meiji eras of Japanese history. These include the ticket office at the entrance which is an example of a tomariya - a lodge where male adults would gather of an evening in fishing villages in Kochi Prefecture to drink sake and socialize.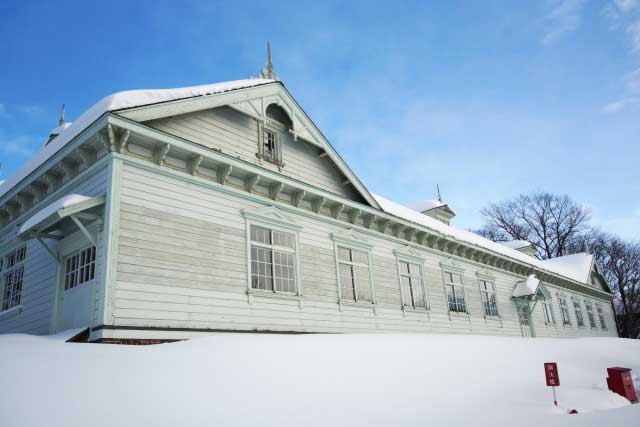 Historic Village of Hokkaido

Other Open Air Museums in Japan
Other open air museums in Japan worth a visit are the Historic Village of Hokkaido (開拓の村, Kaitaku no Mura) near Sapporo with over 60 representative buildings from all over Hokkaido, the Michinoku Folklore Village in Kitakami, Iwate Prefecture in Tohoku, Kirishima Open Air Museum in Kyushu and Boso no Mura near Narita Airport in Chiba Prefecture.
Book Hotel Accommodation in Japan
All the themes of the city