Surfing in Japan
サーフィン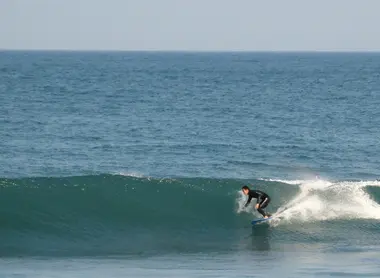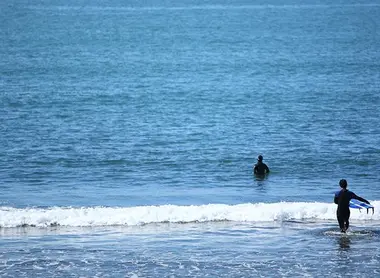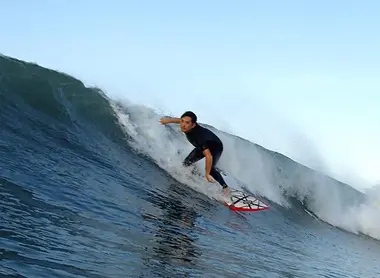 The 5 best surf spots in Japan
Japan may not automatically spring to mind when thinking about a destination for surfing, but nevertheless Japan has some decent spots that attract amateur boarders.
Do you love surfing? Here are some of the best surf spots in Japan, some of which are close to Tokyo! So no more excuses, wax your board and get out and meet other surf lovers.
Sakawa River
Who said that surfing could only be done at sea? With crystal clear waters and impressive waves, the mouth of the Sakawa River is one of the most famous surf spots in Japan. All just a few miles from Tokyo.
Kugenuma beach
In addition to the possibility of great surfing sessions, Kugenuma Beach, also in the Tokyo area, will delight surfers with its originality - the sand on Kugenuma beach is black. It's a sight to behold.
Yugawara beach
Not far from the town of Atami on the Izu Peninsula, Yagawara Beach is perfect for those who are just starting out at surfing. It has soft swells, and there are also some surf schools in town that can offer classes.
Chiba Wada beach
This beach, in the city of Ohara, south of Chiba prefecture is also famous for its waves, a treat for more experienced surfers. Reputed to be a place where there is a great atmosphere between the visiting surfers, we can only recommend it!
Ichiyumi Point
One of the most beautiful beaches in Kyushu, in Miyazaki Prefecture. This beach is famous for the barrel waves - beloved by surfers - that form there, in particular from the end of August to the end of September, after the seasonal typhoons have passed.
Finally, for those of us who don't dare venture onto a surfboard or who have no plans to go to the beach during their next trip to Japan, we recommend you watch 'A Scene at the Sea', a movie by Takeshi Kitano dedicated to surfing. It's a classic.
Also see: The top 10 best beaches in Japan
All the themes of the city