Culture Day
文化の日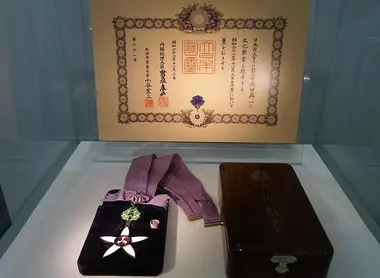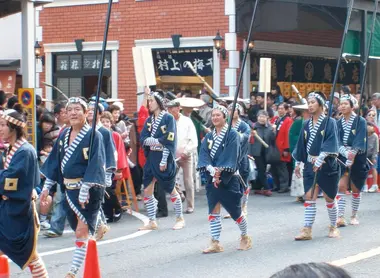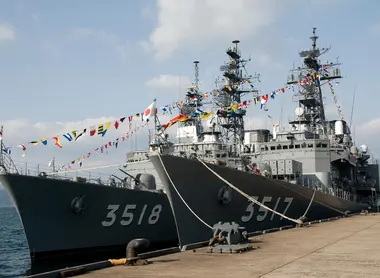 A festive 3 November
Originally the birthday of Emperor Meiji, today Culture Day in Japan is a national holiday, and an excuse for multiple festivities.
We must go back to November 3, 1852 to find the source of Culture Day (文化の日, bunka no hi). On this day the man who would become Emperor Meiji, and give his name to a tumultuous era in Japan, was born. After the war, in 1948, his birthday officially became Culture Day. According to the words written in the post-war constitution, the idea was "to promote culture in the spirit of freedom and peace".
Free museums and other festivities
November 3 is the day the Japanese Emperor personally presents the Order of Culture, during an official ceremony at the Imperial Palace in Tokyo. This prestigious award recognizes individuals - Japanese or foreign - who have been most prominent in cultural matters.
This day is also an opportunity for the Agency for Cultural Affairs (linked to the Ministry of Culture of Japan) to organize festivals and art exhibitions throughout the country. And if you are in Japan that day, enjoy: museum entrance is free!
The day was also chosen by the Nippon Budokan (martial arts dojo in Tokyo) to organize its national kendo championships. Note that the association of Japanese manga artists also took the opportunity to establish it as the day of manga, claiming their discipline as part of the Japanese culture.
Samurai Hakone
Of all the festivities held on November 3, the most famous is the Daimyo Gyoretsu, or feudal lord parade, held since 1935 in Hakone, near Mount Fuji. From 10:00 to 14:30, 170 men and women in costumes from the Edo period (1603-1868) parade through the streets of Yumoto Onsen district. Accompanying the parade is archery, dance performances and the opportunity to bathe in the hot springs. The site is accessible from Hakone Yumoto Station.
Ships under the blue sky
The day goes beyond simply the cultural, since on November 3, the Japanese Self Defense Force also adorn their navy vessels with flags and decorations. Finally for the record, Culture Day is also well known as a day on which there's always clear weather. And mysteriously, it's true... there have indeed been very few rainy days on November 3 since 1948!
All the themes of the city