Ryuichi Sakamoto
Ryuichi Sakamoto 坂本 龍一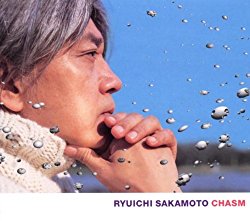 Ryuichi Sakamoto b.January 17, 1952
Born in Nakano ward, Tokyo
internationally recognized contemporary musician
most famous as a member of the Yellow Magic Orchestra
pioneer of the electro genre
has collaborated with a wide range of artists
has acted in several movies
Ryuichi Sakamoto is the international face of Japan's contemporary music scene. An academically trained musician, he has drawn on, and contributed to, a wide range of contemporary musical genres with a succession of successful projects since the 1970's. His band, Yellow Magic Orchestra, made it to the British Top 20 with "Computer Game" in 1980.
Sakamoto is the son of an editor (who dealt with, among others, Yukio Mishima) and, his mother, a hat designer. He began studying the piano at age 3, and composition from age 10. He graduated with a master's degree in music from the Tokyo National University of Fine Arts and Music in 1976. It was during his time at university that he first encountered electronic music.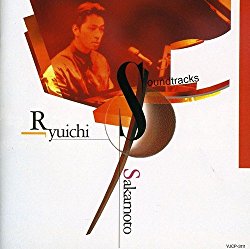 Sakamoto's first music-related work was as a studio musician. His very first musical offering was a single called "Thousand Knives," in 1978. However, in the same year he joined with Haruomi "Harry" Hosono and Yukihiro Takahashi to form the Yellow Magic Orchestra (YMO), a band which pioneered the electro genre and influenced the later development of acid house and techno.
Alhough he had been briefly married during his student days, with one child from that union, in 1982 he married fellow musician Akiko Yano, a marriage that lasted until 1992, when they separated. They were officially divorced in 2006.
YMO came to an end in 1984, and Sakamoto launched his solo career, one characterized by extensive collaboration with a wide range of international musicians. Among them were
David Sylvian (Bamboo Houses/Bamboo Music (1982), Forbidden Colors (1983), Brilliant Trees (1984), Secrets of the Beehive (1987), World Citizen (2004), Snow Borne Sorrow (2005), David Byrne (soundtrack of The Last Emperor, 1987), Thomas Dolby (Field Work, 1985, Illustrated Musical Encyclopedia, 1984 - along with Akiko Yano )
Nam June Paik (1932-2006) (All Star Video, 1984), Iggy Pop, Bootsy Collins, Sly Dunbar, Robbie Robertson, Tony Williams, Youssou N'Dour, and others.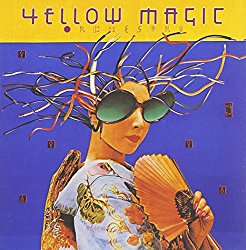 His style has always been characterized by diversity, as in his Illustrated Musical Encyclopedia of 1984 which included samplings of dance rock, and other kinds of Eastern and Western music, including classical. This was followed up even more successfully in 1987 with his famous Neo Geo, where collaborations with Van Tieghem, Tony Williams, Sly Dunbar, Bootsy Collins, and Bill Laswell led to the fusion not only of classical music of East and West but, among other elements, Japanese music with rock and funk.
The mood of his various projects also varies, from the coldly, mathematically electronic to the lush, jazzy and humor-tinged. Sakamoto's classical training is plainly evident in a number of albums, including Discord (1998), a thematic orchestral work.
Many of his albums have been accorded high critical acclaim, most notably his Casa (2001), a collaboration with the cellist Jacques Morelenbaum, and Vrioon (2002), in collaboration with German master of glitch music Carsten Nicolai (AKA Alva Noto). His film scores for Merry Christmas, Mr. Lawrence (1983) and The Last Emperor (1987) were also highly praised.
One of his most widely heard compositions was the score of the opening ceremony for the 1992 Summer Olympic Games in Barcelona, Spain, broadcast live to over a billion TV viewers.
Sakamoto has even dabbled in acting, most notably in Merry Christmas Mr. Lawrence, as Capt. Yonoi, as well as a minor role in The Last Emperor, and even an appearance in a Madonna video, Rain (1993).
Sakamoto's daughter with Akiko Yano, Miu Sakamoto, born 1980, has become a noted pop singer.
Other famous Japanese musicians
Ryuichi Sakamoto: read a short biography of Ryuichi Sakamoto, Japan's most internationally famous contemporary composer and pop star.
All the themes of the city