The Japanese salaryman
サラリーマン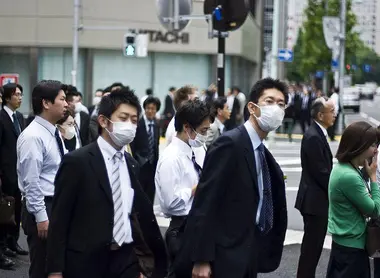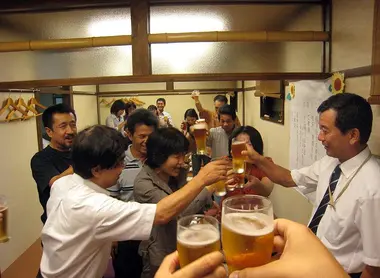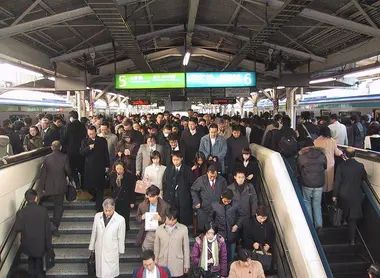 An essential part of the Japanese economy
Shinjuku station, 8 pm: among the young Japanese youths in the latest fashions, a tide of men in identical dark suits with briefcases and umbrellas in hand. The salaryman, the symbol of Japan's post-war economic success, is wrapping up another long day of work.
A lifetime commitment
The economic model built after the war consisted, at the level of employees and non-managerial executives, of recruiting "white-collar workers" straight from universities, to join one of the big Japanese companies and build their career. The salaryman was granted employment for life, with a very low chance of dismissal, in exchange for complete loyalty to the company, even at the expense of their family life. This model, although less prevalent today since the economic crisis of the 1990s termed the "lost decade", remains widespread in the country.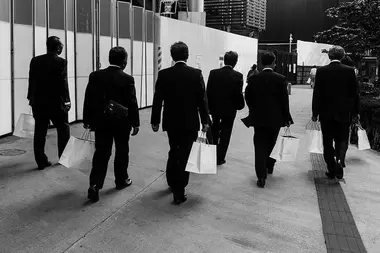 The company as a center of social life
The salaryman's working hours are known to be as much as 12 hours a day. The long hours aren't the only link connecting the salaryman to their employer.
However, in many cases, the day does not end here as many participate in social activities beyond office hours... just look at the busy streets filled with men in dark suits patronizing izakaya to participate in a nomikai, or heading to a hostess bar... this is the life.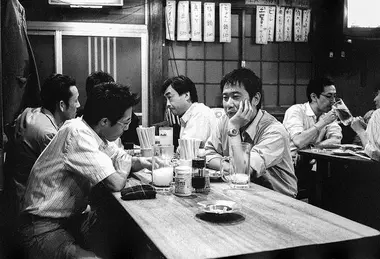 There's a fine balance between work, family, and social life as many struggles to balance their commitment to work/social obligations to their private lives. Crammed in morning trains, long working hours, drinking with colleagues or customers at Izakayas, and catching the last train home around midnight... and do it all over again. 
The salaryman in Japanese culture
In Japanese culture, a salaryman is often an object of ridicule or even contempt. He is seen as a mindless soldier with a bland personality and nonexistent outside his professional circle. This negative image particularly developed from economic recession, the bursting of the housing bubble, and the so-called "lost decade" of the 1990s, looked far less appealing to the younger generation aspiring for a more reasonable work/life balance.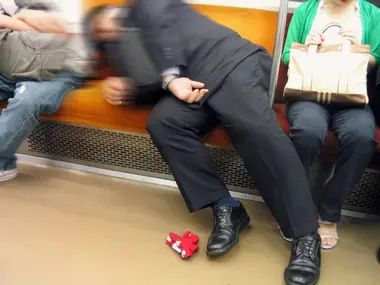 All the themes of the city