Discover Shin-Osaka Station 

The shinkansen station in Osaka 
If you are using a bullet train to Osaka you will arrive at Shin Osaka Station.
The Tokaido and the Sanyo shinkansen
Shin-Osaka is an important connection point in the shinkansen network as you can ride the Tokaido Shinkansen (JR Central) to Kyoto, Nagoya or Tokyo and the Sanyo Shinkansen (JR West) to Hiroshima Station and Hakata Station (Fukuoka).
In fact it is only one stop from Osaka Station with the express trains ( Kyoto Line Rapid Service or Special Rapid Service). Follow the sign to transfer to the JR area where tracks are well indicated.
The mail hall and gates ( Shinkansen Central Entrance Gates and South Gates, JR East Gate) are on the third floor and the platforms are on the second floor.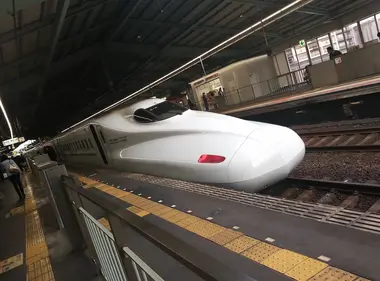 Exchange your Japan Rail Pass
There are three possibilities for exchanging your Japan Rail Pass : the JR West East Ticket Office, the JR Central Ticket office and the JR West Travel Corner.
Connection with Osaka subway
In Shin Osaka Station you can also transfer to Osaka Subway ( Midosuji Subway Line) and to the Limousine bus for Itami Airport (at the first floor).
Shin-Osaka Station - Kansai Airport
From Shin-Osaka it takes only 50 minutes to go to Kansai International Airport with a limited Express Hakura.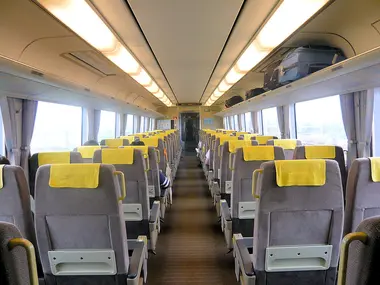 All the themes of the city