Lafcadio Hearn aka Koizumi Yakumo
ラフカディオ・ハーン (小泉八雲)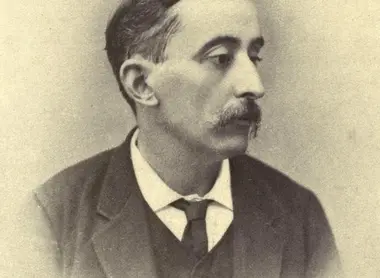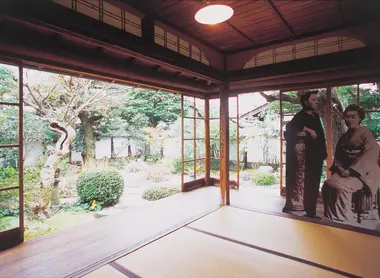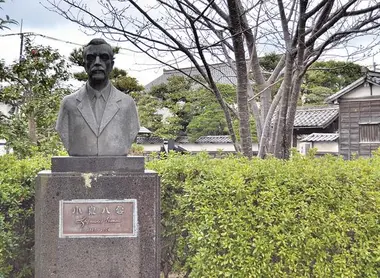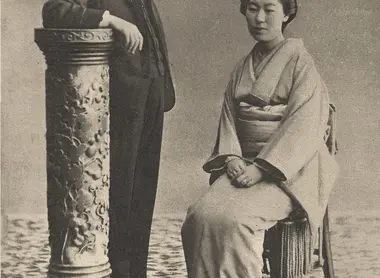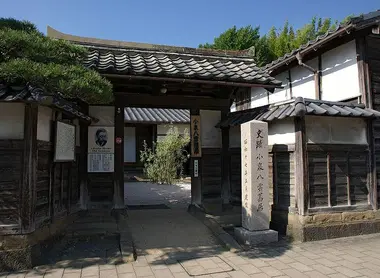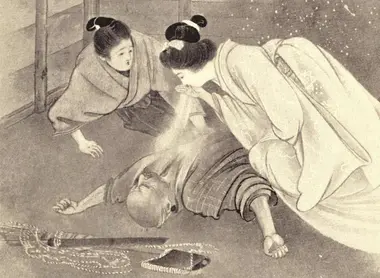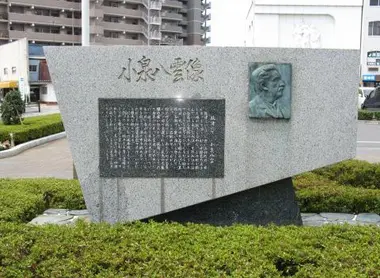 In the footsteps of the travel writer
Born of an Irish father and a Greek mother in 1850 on the island of Lefkada, Lafcadio Hearn was a travel writer particularly appreciated in Japan. Through his life and his stories, he is the best guide for anyone wishing to discover the Japanese archipelago through the prism of late 19th century literature.
A new life in Japan
Abandoned very early by his parents, Lafcadio Hearn was brought up in Wales by an aunt. Having become blind as a teenager following an accident, Hearn was quickly left to fend for himself. In 1869, he arrived alone in the United States, where, after numerous odd jobs, he became a reporter in Cincinnati, Ohio. After settling in New Orleans and then in Martinique, he left for Japan at the age of 39. Upon his arrival in Yokohama on April 4, 1890, Hearn fell in love with the archipelago, which he expressed in these words:
"... the whole city, the bay and the surrounding mountains, the white enchantment of Fujiyama, towering above all in a cloudless sky, all of Japan, in truth, with its magic trees and its atmosphere luminous, with all its islands, its cities, its temples, and its forty million kindest beings in the universe" (Japanese Pilgrimages, 1894) .
A somewhat nostalgic worshiper of ancient Japan, he strives, in his prolific work and his encounters, to probe the Japanese soul, which he perceives as subtle and imbued with spirituality. He collected ghost stories from Japanese folklore, published shortly before his death in 1904 in his book "Kwaidan or Stories and Studies of Strange Things". Director Masaki Kobayashi adapted four of these supernatural tales into a 1964 fantasy film of the same name; chills guaranteed!
Stay in Matsue
He was hired very quickly as a teacher in Matsue (Shimane department, in the west of Honshu) where he met his wife, Koizumi Setsu. Despite a fairly short stay of fifteen months in the city, Matsue is full of places reminiscent of the writer. Located north of the castle, his residence , a former samurai house with a pretty traditional Japanese garden, retains his office where he began to write "Kwaidan" and "Japanese Pilgrimages".
Read : Shiomi Nawate Street in Matsue
His great grandson, BonKoizumi, runs the adjacent memorial museum . It is the first museum dedicated to the author; opening just thirty years after Hearn's death. Renovated in 2016, it exhibits many documents and objects relating to his life and work. Other signs of the British writer's presence are scattered around the city: a bust of Hearn in a small park on Shiomi Nawate Street, his figure from behind carrying his suitcases marked with his initials in bas-relief on a facade in the neighborhood of Kyômise, a splendid sculpture by Massaki Noda in the shape of a heart symbolizing Hearn's open-mindedness on the shores of Lake Shinji, etc...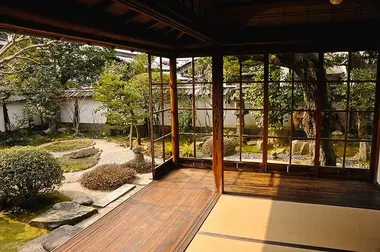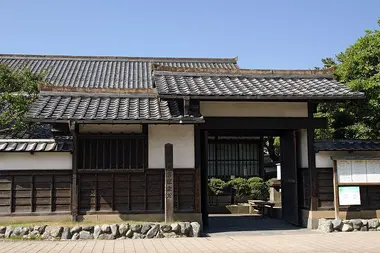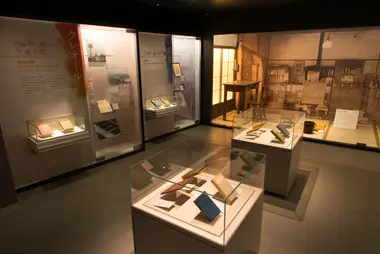 Kumamoto, Kobe and Tokyo
Hearns moved to Kumamoto in late 1891 to take up a new professorship. Don't miss his house with tatami floors and the altar he had installed there after converting to Buddhism . In the city center, the house and its small museum offers information in Japanese and English. In 1894, LafcadioHearn became a reporter for the Kobe Chronicle. The Labor Library of the prefecture of Hyôgo in Kobe presents a stele bearing his face sculpted on its facade. Note that Hearn occupied several lodgings with his family in Kobe; this building, now a library, is one of them.
Also read : Buddhism
In 1896, Hearn was appointed professor of English literature at the Imperial University of Tokyo and then at Waseda University. That same year, he was naturalized Japanese and took the name of Koizumi Yakumo ; ultimate demonstration of his deep attachment to Japanese culture and his perfect integration. He settled in the Shinjuku district (near Shin-Okubo), where today there is a Koizumi Yakumo memorial park. Opened in 1993, this small 1,500m 2 park in a residential area pays homage to Koizumi's native country, Greece. It is quite surprising to find mosaic floors and ancient columns in the heart of Shinjuku! Koizumi died in 1904, and his ashes were placed in the Zôshigaya Buddhist cemetery , not far from his residence.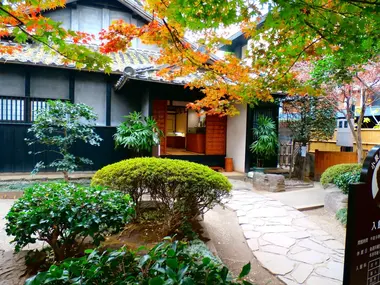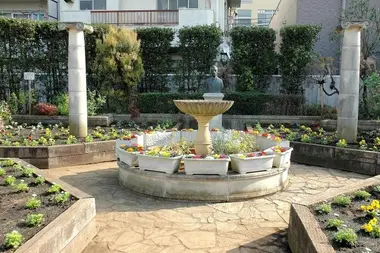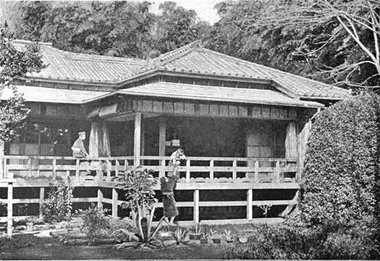 Japan remembers Lafcadio Hearn
After a first stay in Yaizu in 1897, Koizumi spent his last summers there, occupying the floor of a fishmonger's house. The wooden house with glazed tiles dating from 1868 has been moved and reconstructed at the Meiji Mura architectural park near Nagoya. On the site of the old house, a stele recalls the frequent visits of Koizumi and his family.
A memorial museum opened its doors in 2007 in the seaside town where you can discover photographs, personal items, letters, manuscripts and drawings by the novelist. The municipality even offers a small tourist circuit to discover the commemorative monuments throughout the city and the favorite places of Koizumi (beach, temples).
The archipelago has still many other places linked to the writer such as the Ikeda art museum in Minami-Uonuma which has an entirely dedicated room or the Lafcadio Hearn library of the University of Toyama which retains its personal library composed of more than 2,000 books . Finally, for absolute fans, it is possible to stay one night in Kotoura (Tottori prefecture) in the ryokan where Koizumi and his wife spent their honeymoon!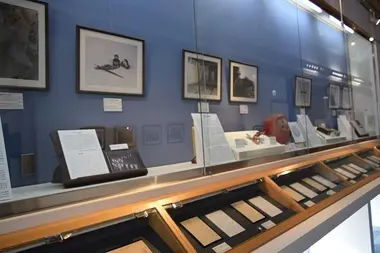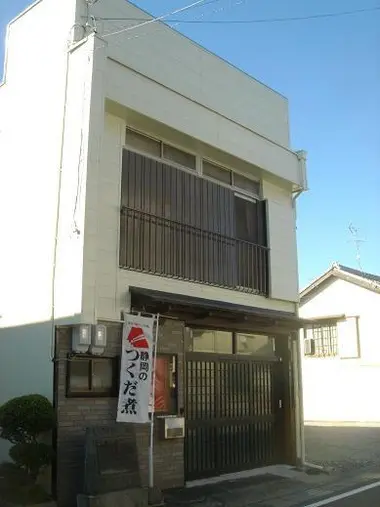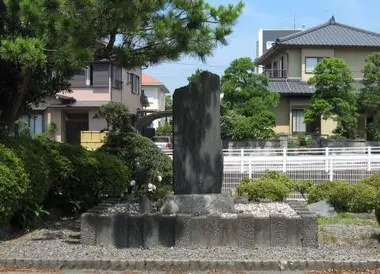 All the themes of the city